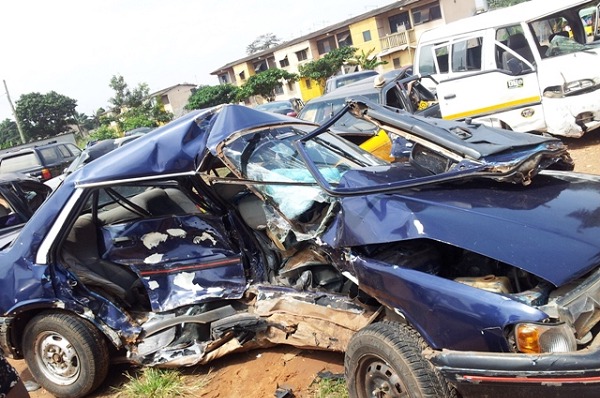 It is a very horrible situation when things like these are taking place in a country like this, just in three months a lot of Citizens have lost their lives through road accidents in this country, where are we heading to?
According to a report coming from the police head office, the total number of citizens who lost their precious lives through accident in just two months sum up to 517 people aside of those who are injured. Am surprised that just in January and February the record of deaths in road accident is in a very high alarming rate.
And based on their statement, most of this accidents normal happens on Accra, Kumasi and Kasoa high road and the one which most people lost their lives in, is the one which happened at Kumasi. They explained it further with some tally showed on UTV Ghana.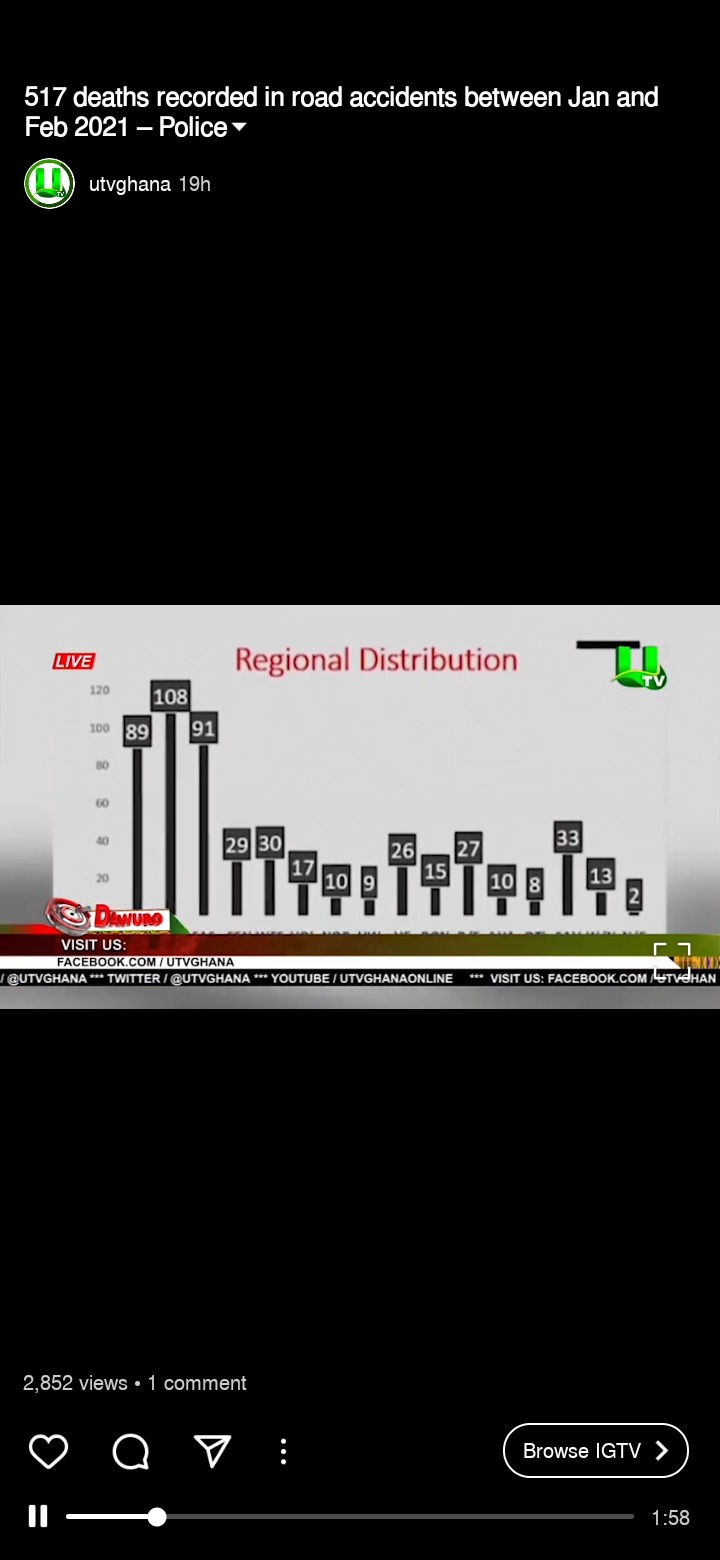 Most people have been complaining that the nature of our roads are the cause of all these accidents but when you take a very close analysis about where these accidents have been happening at all the roads over there a commercial and highways which are well prepared, you can't even see potholes on the road.
Therefore, most of the mistakes have been coming from our drivers who are behind the steering wheel because most of them lack the basic knowledge of driving. Another aspect of it is that, 90% of them a professional drunkard but they are allowed by our operation services to drive on highways just because they dashed them coins on the road.
I think is a high time this kind of behaviour must stop in this country because the live of citizens are important.
Would you be happy if something like that happened to our family members or children? Therefore let do the right thing to protect peoples live.
What do you think about the number of deaths recorded so far just in two months?
Keep your comments coming and also drop a word of advice to our drives because most of them are here reading.
Thank you.
Content created and supplied by: Article_Engineer (via Opera News )