A heavy rainstorm which lead to a very heavy downpour in the Bosome Frehu town has destroyed a lot of buildings and other properties.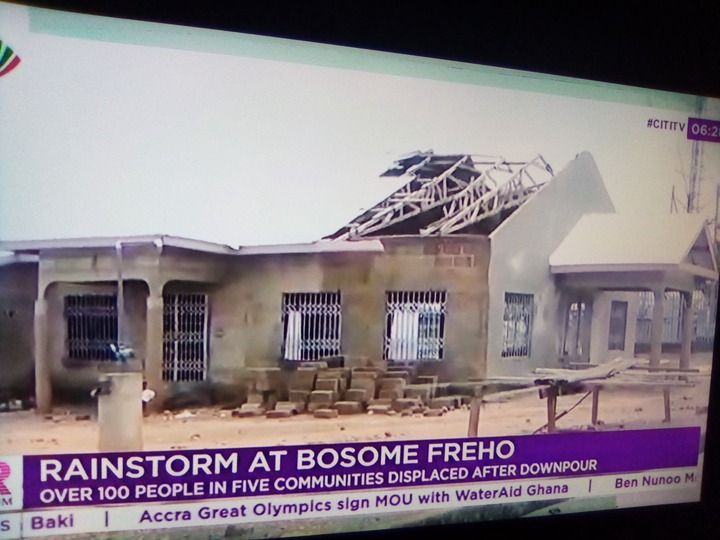 According to eye witness, the rainstorm started on Monday, March 15, 2021 around 3pm in the afternoon.
It was a surprise rainfall that happened after a few hours when most of the villagers have closed from their various churches.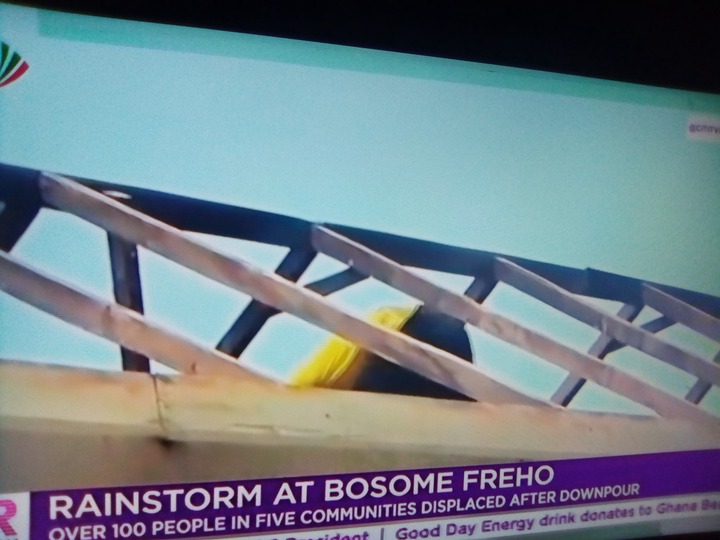 Further explanations tells that, it rained heavily four about two hours, the rain was also accompanied by thunder and heavy storm which unroofed the Government school in the community and also unroofed about 100 houses.
In addition, the rain uprooted several big trees and electric poles in the community causing the whole village to go light out.
The whole village of Bosome Frehu had to spend their night in total darkness till the next morning.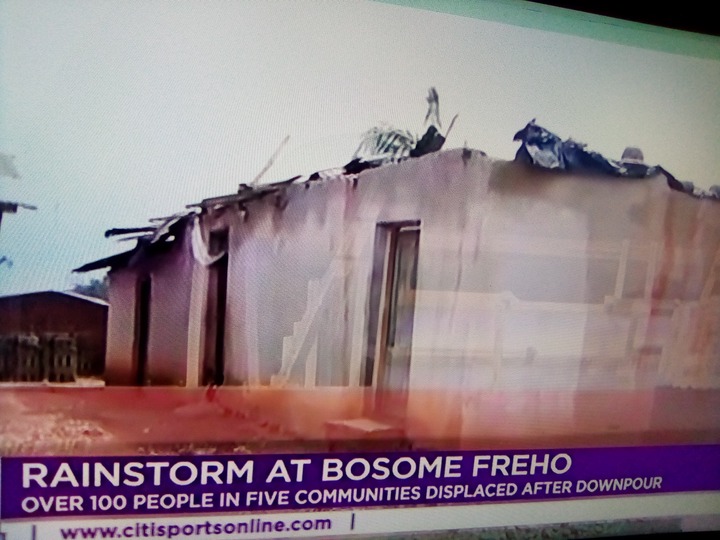 Currently, most of the students are studying under trees because the heavy rains have destroyed their school building.
The Ghana police Service in the town was not left out alone, the heavy down pour partially unroofed the police station building..
Many homes were also destroyed by the rain which has caused most of the villagers to be to be homeless.
Nana Asare Bediako, the NADMO Coordinator of the Bosome Frehu District, visited the seen and consoled victims on what has happened. He also recorded all that has happened and assured the cities that he will do anything under his power as a NADMO officer to make the Governor help them.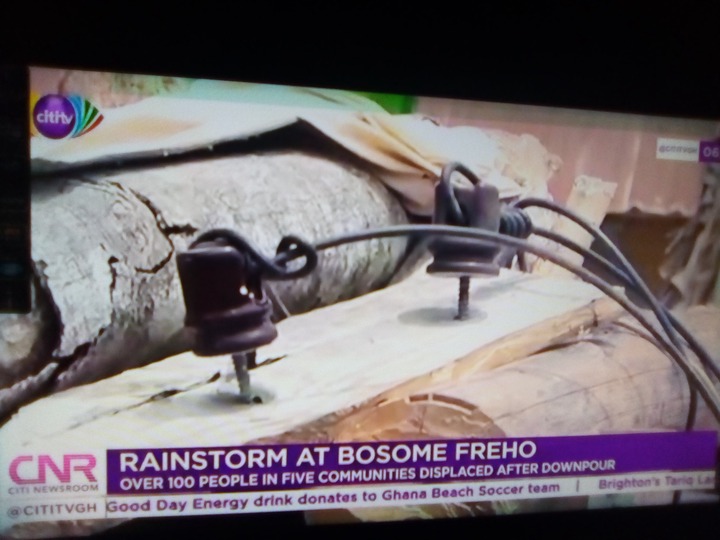 Miss Joyce Mensah who is the headmistress of the school explained to ELOHAi NEWS about how this situation has become a very suicidal one to them.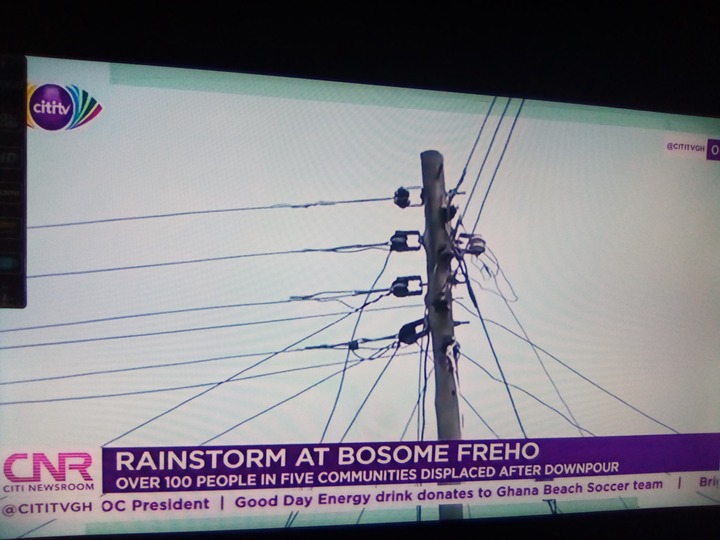 She also used the platform to. plead in the Government and other concerned body to waist no time in intervening into their situation.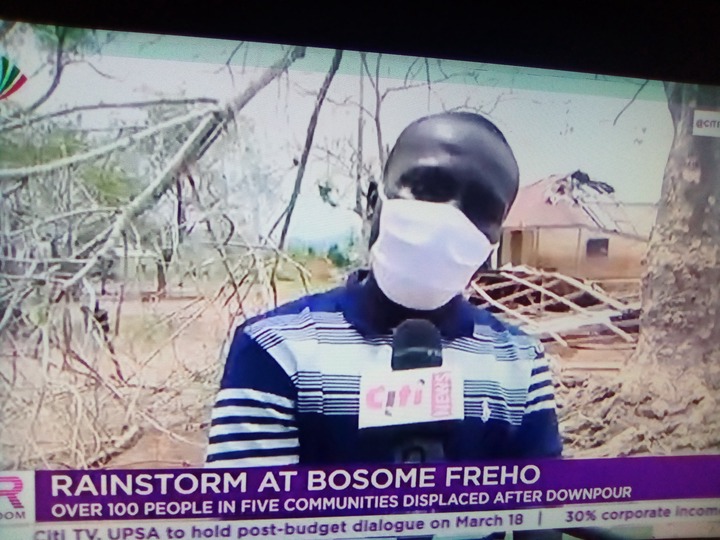 The assembly man for the Bosome electoral area also visited the scene and gave a place for people whose houses has been destroyed by the rain a temporary place to stay until feature investigations and interventions are put in place.
Content created and supplied by: ElohaiBusiness (via Opera News )