Rescuers have retrieved 12 bodies of children who drowned near a popular beach in southern Ghana.
They were part of a group aged between 14 and 17 who had gone for a swimming outing on Sunday at Apam town.
Parents and locals have gathered at the shore to wait for news of those still missing.
"I was looking for him on Sunday evening but I did not find him, I couldn't sleep but later I heard that some children drowned and their bodies have been retrieved. So I went there and found him among them," one parent told me.
Some bodies were retrieved on Monday and others on Tuesday, a local woman told me.
Beaches in Ghana remain shut to prevent the spread of Covid-19 but the children are said to have avoided using the main routes to the beach to avoid being stopped.
The bodies of the deceased are currently at the local hospital.
An official from Ghana's Tourism Authorities said that it was difficult to police the country's 540km (340-mile) coastline.
Swimming in any part of Ghana's coastline is considered dangerous because of strong undertows, but most of the country's beaches don't have permanent lifeguards or flags warning people about the dangers.
A mass funeral has been held for 13 teenagers whose bodies were found off the coast of Ghana just over a week ago.
Twenty teenagers are believed never to have returned after going swimming off Apam beach in southern Ghana.
Seven bodies have not been found.
Two teenagers survived the incident.
It's a tragedy on a scale the fishing community in Apam has never witnessed.
Ghana's coastline is notoriously dangerous because rip currents in the Gulf of Guinea are very strong, but this tragedy is a stark reminder for authorities to reconsider safety measures along the coast.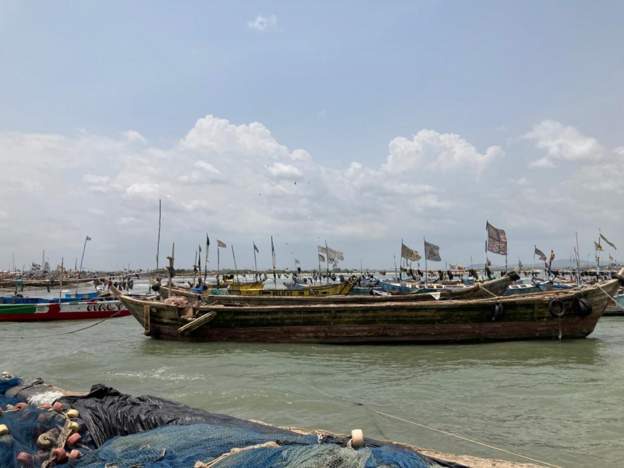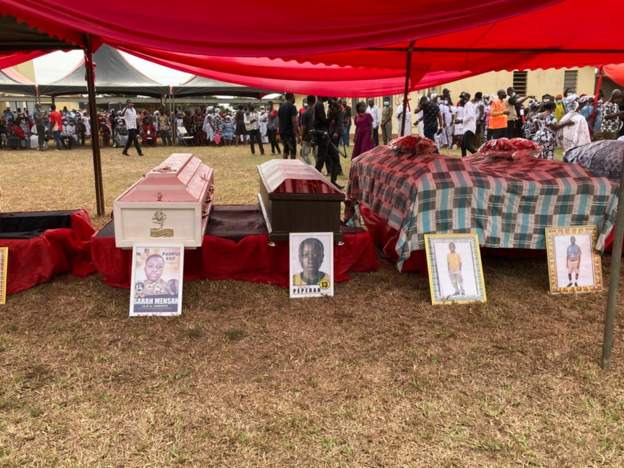 Content created and supplied by: News_doctor (via Opera News )