Man murders his own daughter for been the cause of his divorce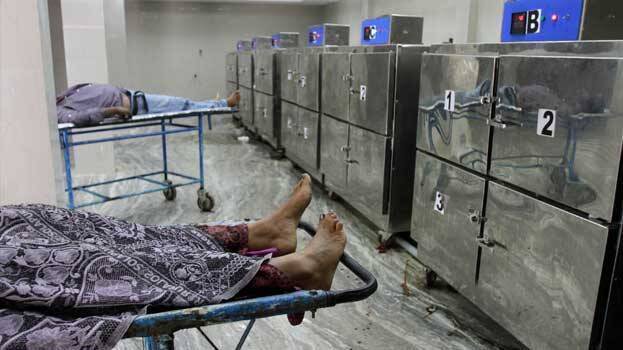 David Darkwah, the father of Avena Darkwah, has flee from his house after murdering his daughter last night. David an educative teacher used the back door of his house, when neighbours tried breaking his door last night, to save Avena who was calling for help. Avena is the first daughter and the only child, between Serwaa Darkwah and David. Serwaa and David got married in 2001, but couldn't continue the journey, and was forced to divorce this year. Their divorce proceedings which begun early last year, could not go through because of the delays of David, in appearing to court. 
David ever since he married Serwaa, has not just become a liability to her emotionally, but goes around doing all sorts of things with other women. Serwaa who was a trader at the Agona Odoben market, used to be the market queen until David collapsed her business. David goes around with other women, and not only does she steals from her wife to donate to those women, but goes the extra length in having children with them. David since his marriage, has had two children outside with other women. In all this, it is Serwaa who takes responsibility when the sad news becomes public.
Serwaa could not stand the sight of her husband disgracing her anymore, as everywhere she went, people looked at her with all kinds of eyes. Serwaa endured all the hatred and name calling at the hands of market women, because she couldn't keep her husband from sharing other women. David's affair with Comfort, a married woman was what Serwaa used as basis for her divorce from David. Comfort who still lives with her husband, after the family settled their differences, was a friend of Avena. Comfort and Avena, David's daughter, were once close friends and it was through Avena that David met her. David was able to convince the young Comfort, and made way to her engine. 
Avena who found out about the atrocities of her father, helped her mother to seek for divorce last year, which was granted in January this year. Through the hearing at the Odoben circuit court, Avena testified for her mother against her father, and it was on that testimony, the judge granted the divorce. David ever since the division from his wife became official on 18 January 2021, hasn't been himself and keeps asking for forgiveness from Serwaa. Serwaa now lives at a different house, which David usually goes to beg for her to come back, despite the court ruling. David went to Serwaa's house to beg her because, hunger was killing him, but Serwaa refused to give him audience. Avena volunteered to come and cook for David yesterday, if it was in deed hunger that was killing him. 
Avena after cooking fufu and palm nut soup, went inside to serve her father. Avena whiles in the room with her father at night, kept shouting for help. People were in their rooms and couldn't hear her shout, until Sekyi came out to buy matches. He went to David's door, when he heard Avena and David, struggling in the room. David was choking her own daughter because, she was the reason why his wife left him. Before Sekyi could call for help, David had already choked her daughter to death. 
David used the backdoor way, and has since not been found. Avena was already dead when they broke the door to save her, she was laying in her own blood, with David no where to be found. Police of Agona Odoben and residents, are still searching for David, but hasn't been successful. Avena's body has been deposited at the Odoben health centre.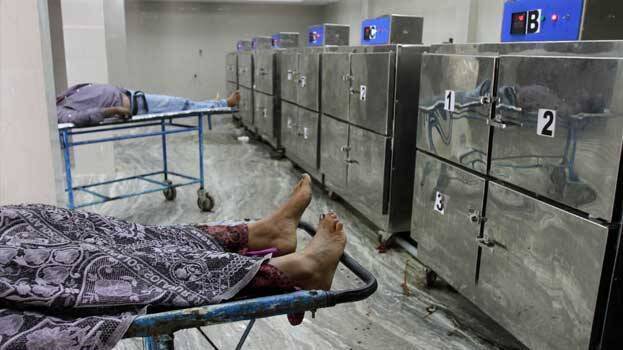 Content created and supplied by: RockyJDJones (via Opera News )