A 58year old retired police in Western Region secretly did DNA test for his 4 kids, results came out negative. The test was carried out at a popular hospital in Jo'burg, S.A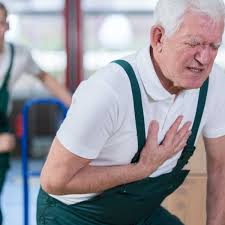 "Photo used for illustration purposes only"
He became very angry that he beat the children mercilessly, threw them out of the house and told them that he is not their father. The wife came back from shopping, reaching home she didn't see all the children.
She asked her husband the whereabouts of the children, the next thing she saw was a knife in her husband's hand, before she could run, it was too late. She saw herself falling to the ground with blood oozing out from her neck. 
The husband saw 20 missed calls from the hospital, he called back just for the doctor to tell him that the DNA results were not his own that it was just a mistake and that his own results are all out positive and all his children belong to him!The man shouted, what?!!! A mistake or what did you say?!! Tears ran from his eyes, his hands began to shake. He saw his dying wife on the ground, tried to hold her but his body was shaking so violently that he fainted!
Content created and supplied by: ITOSUNEWS (via Opera News )