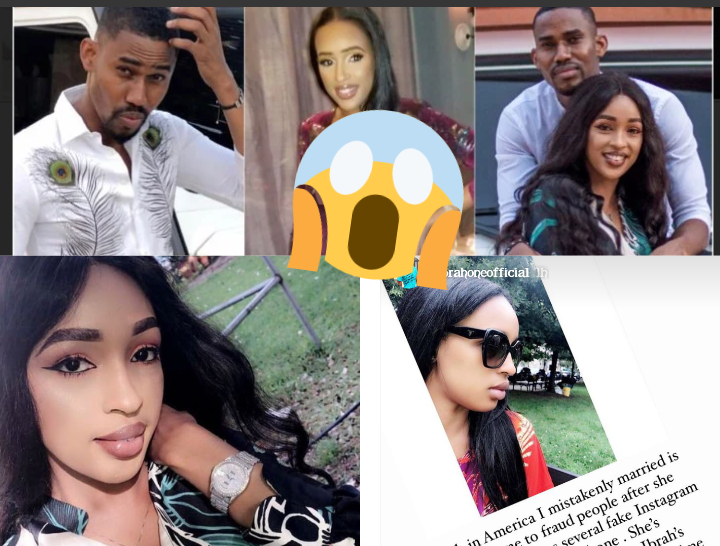 Young Ghanaian millionaire and entrepreneur, Ibrahim Dauoda A.K.A Ibrah One has just called out his ex wife, Kadija on social media for allegedly creating fake Instagram accounts with his name to defraud people. Ibrahim Dauoda is one person who would always want to be on the news for no reason and the media can't stop talking about him. So many Ghanaians now see him as a clout chaser and attention seeker.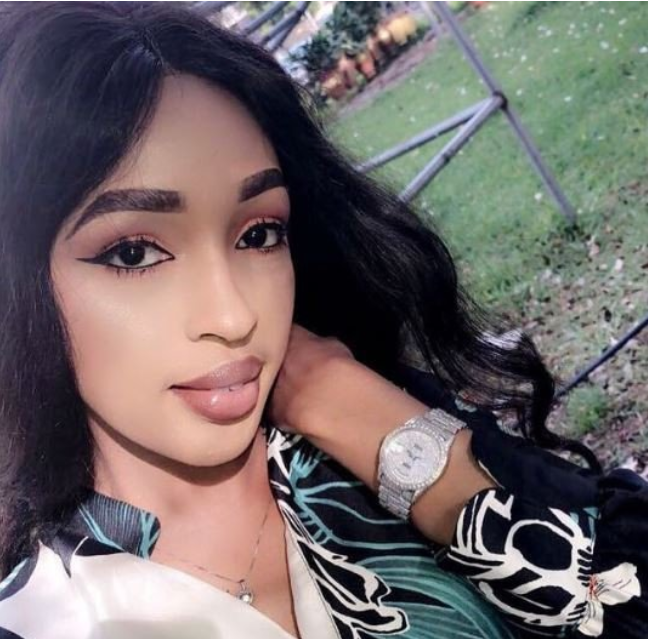 It's very obvious things are not going well with Ibrahim Dauoda and his ex wife, Kadija who is a former beauty queen in the United States of America. But what could be the problem?
According to the business mogul, Kadija is still using his name to defraud people after she stole from him. He also revealed that he kicked her (Kadija) out of his house long time ago because he can never live with a thief. Here is a screenshot of what he posted on his Instagram story: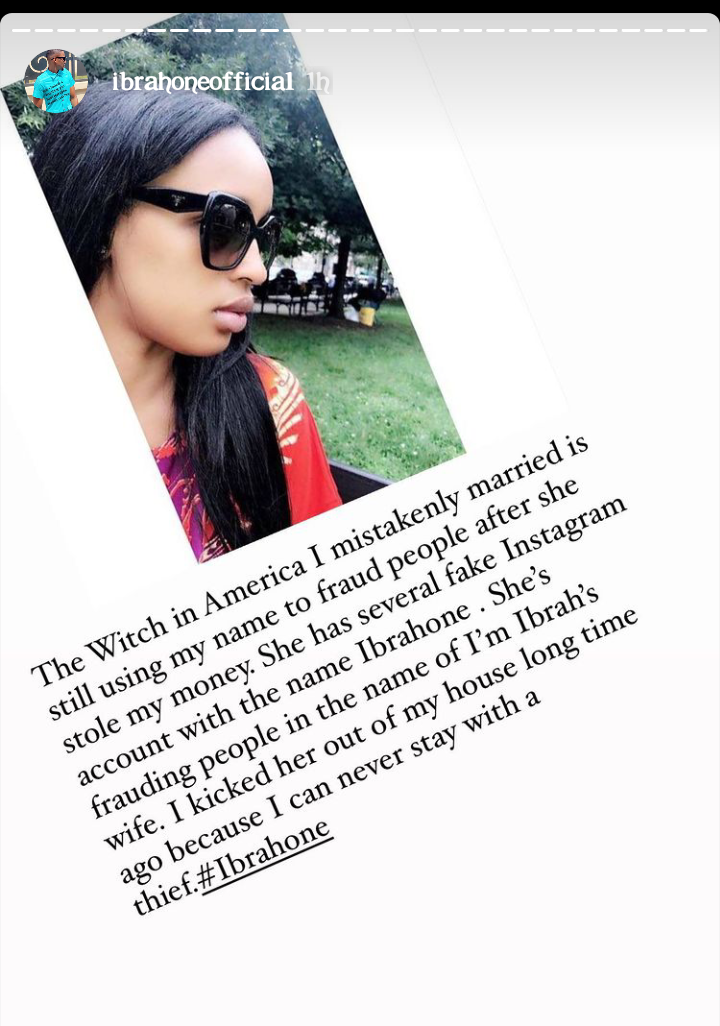 Up to now, nobody has seen the photos and videos of the marriage ceremony of Ibrahim Dauoda and Kadija.
Content created and supplied by: TheExecutives (via Opera News )