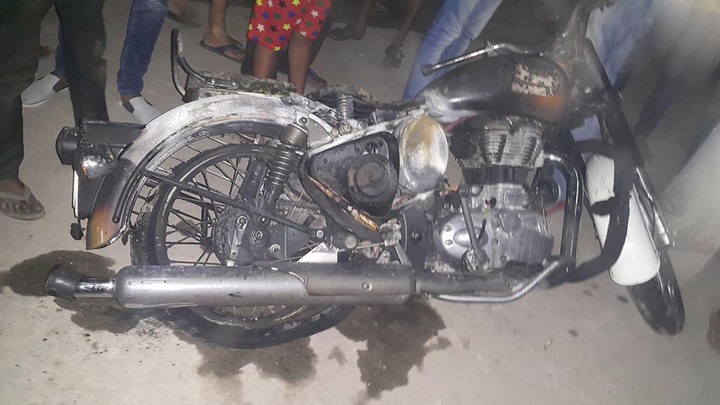 A motorbike caught fire and burns to near ashes in the Yendi municipality of the northern region whiles it was parked under the shed.
According to Mr Tignan, an eye witness, they perceived the scent of something burning and begun to search around only to realize that smoke was curling up into the sky behind a building. They rushed to the scene only to find a motorbike on fire.
According to him, it took the intervention of some good Samaritans to bring the fire which was spreading wildly under control and finally quenched it.
Though the real cause of the fire outbreak is not yet known, most of the people believe that a speck of fire might have been blown from a nearby fire place onto the motorbike due to the harmattan and because of the petrol it caught fire.
It has been discovered that similar incidents have happened in the municipality over the past months and some are of the view that there could be some pyromaniacs in the locality who indulge in such acts.
Content created and supplied by: Ngaribignanba (via Opera News )