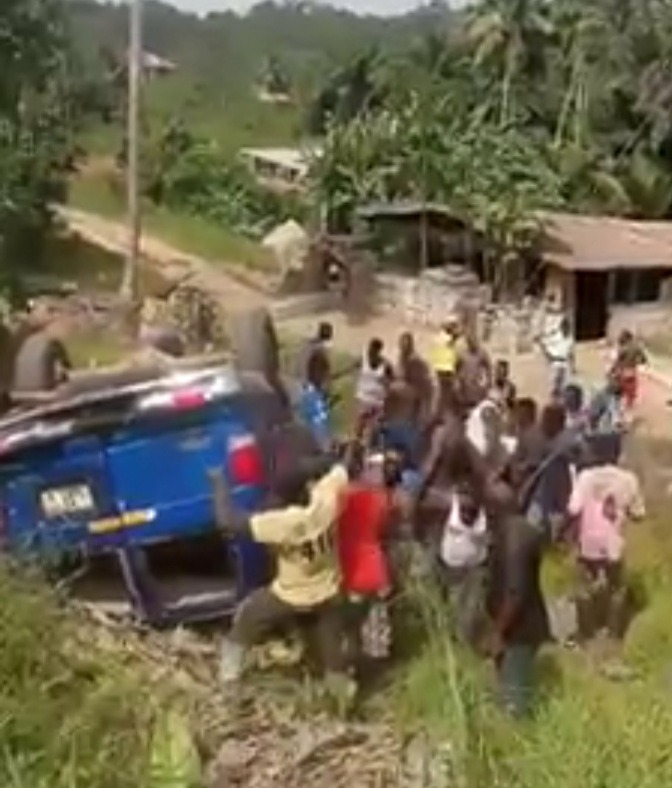 Sadly accident happens at Aboso in the western region even closer to the Glass factory. The car which had the accident was from tarkwa to Aboso and another car is also coming from Aboso to tarkwa.
The car coming from tarkwa to Aboso had nine passengers and the one coming from Aboso to tarkwa was also having 4 passengers on board which is a taxi.
But according to the witnesses and the victims around, the car coming from tarkwa was trying to overtake a car infront of him, according to one of the victims,the driver tried several times to overtake this long vehicles for which the passengers in the car warns him not to do that.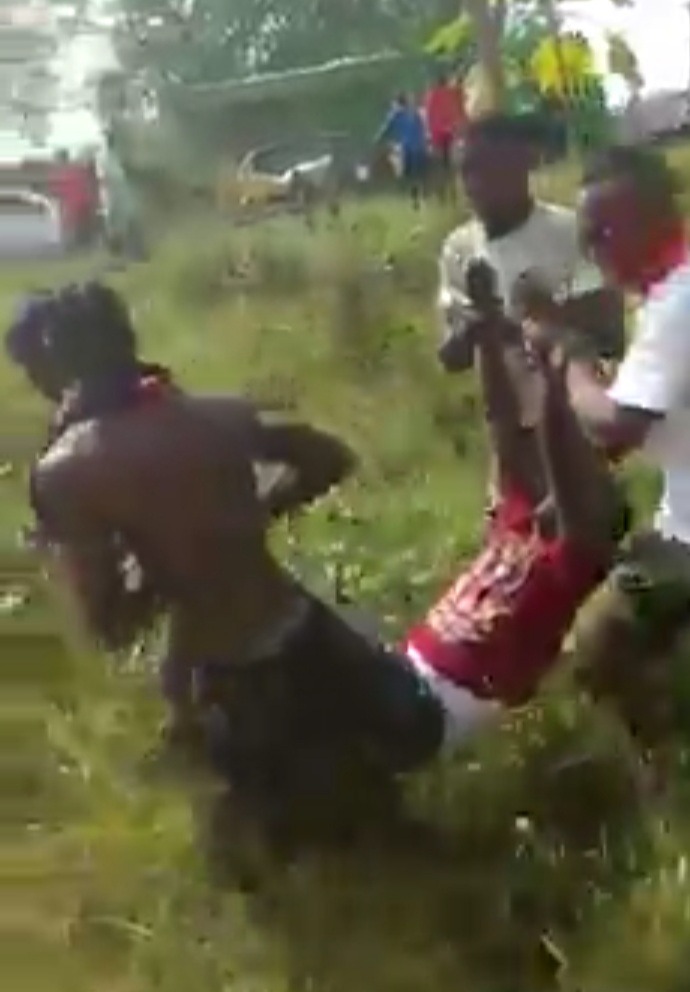 So the accident occurs at the third overtaking he was trying to do. The driver did an overtaking and suddenly met another car coming from Aboso to tarkwa.
So the driver had no option than to crushed with the car coming from Aboso, but the drive coming from Aboso swerved into the bush, So the driver from tarkwa lose control and crushed with some pole around where the driver from Aboso branched.
The accident happen closer to Aboso Town so people rushed there and and found the driver's body teared into pieces which is very dejected, and the mate too was in cold blood dead, but the eight victims were injured but nothing happened to the passengers and the driver who swerved into the bush.
Content created and supplied by: nastron (via Opera News )