17 drivers arrested at Medina, Accra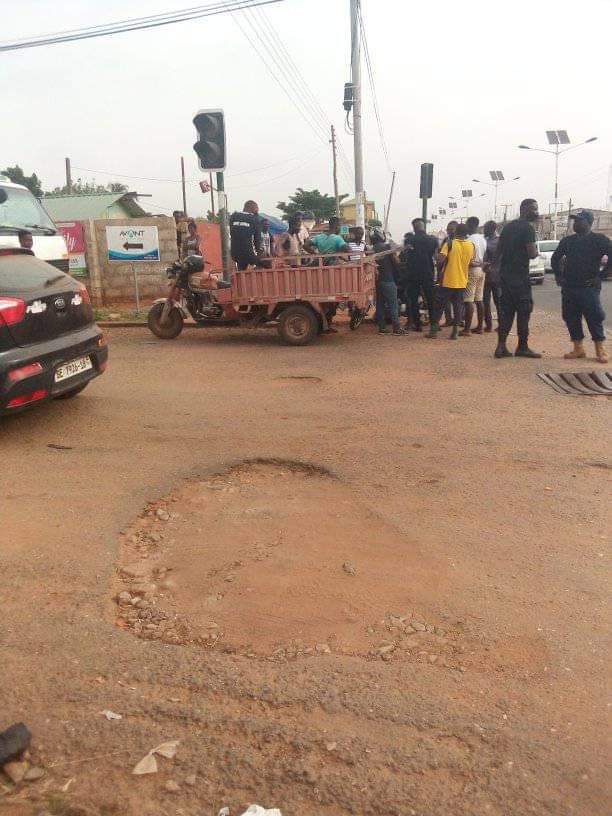 The police of Medina, East and west Legon, teamed up to organize what was seemed as One of their unusual attacks on the streets of Medina, and it's environments. The attack which started around six in the morning, caused the arrest of over seventeen drivers, who committed various road crimes whiles driving in the early hours of today. The drivers who were adamant of road laws like, disobeying traffic, driving in the middle of the white lanes, disobeying pedestrian calls, wrongfully overtaking, and others. The drivers were minor attacks, like picking pedestrians at places that shouldn't have happened, and were allowed to go with cautions and tickets. 
The motorist who rode with bikers, were the ones who were much affected. As more of the bikes were seized, depending on the aggressive nature of their crimes. Over five motor riders who were displaying their energetic motor riding skills were all arrested, when the police spotted them on the American road, near Emmanuel Villa road. The motorist who were riding without helmets, were showing how skillful they were with motorbikes, whiles other drivers horned at them to stop. Some were standing on the bikes whiles it plied the busy roads, whiles others were lifting their front tyres while the bike ride at tough speed. 
It was a challenge the riders were doing to prove their seniority on the busy highway, without thinking about the life of others and accident. The police chased all the riders when they spotted them misbehaving on the highway, and arrested them on Emmanuel Vila road. Some didn't even had their licenses, whiles they were display such scenes on the highway. Other riders were also seen using the middle lines between cars in traffic, and the police did diligence by arresting them also. 
All bikes that was seized, were sent to the Medina Police command, where defaulters will be subjected individually, to their respective crimes. The police used the medium to warn both riders and drivers to stay safe, as they used the roads this festive occasions. The police will be rampant on the road to stop these recklessness, causing accident on the roads this easter season.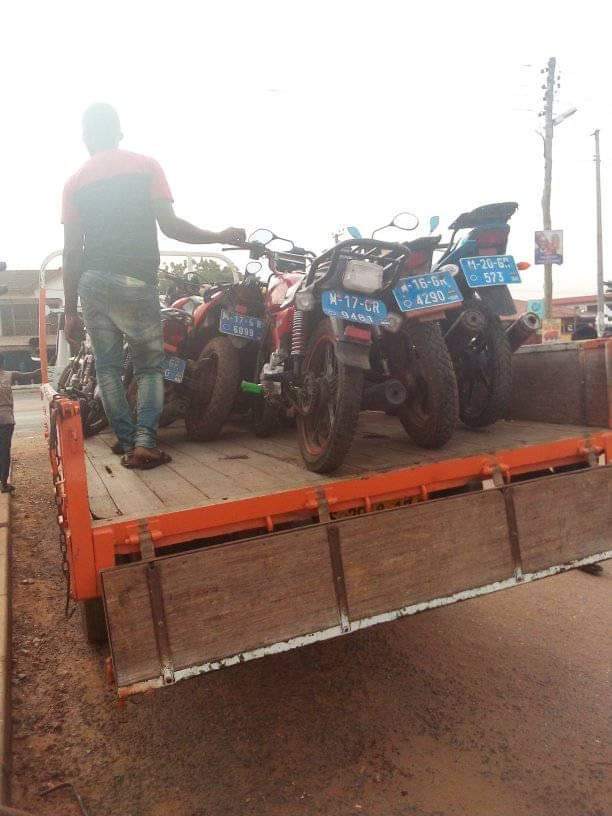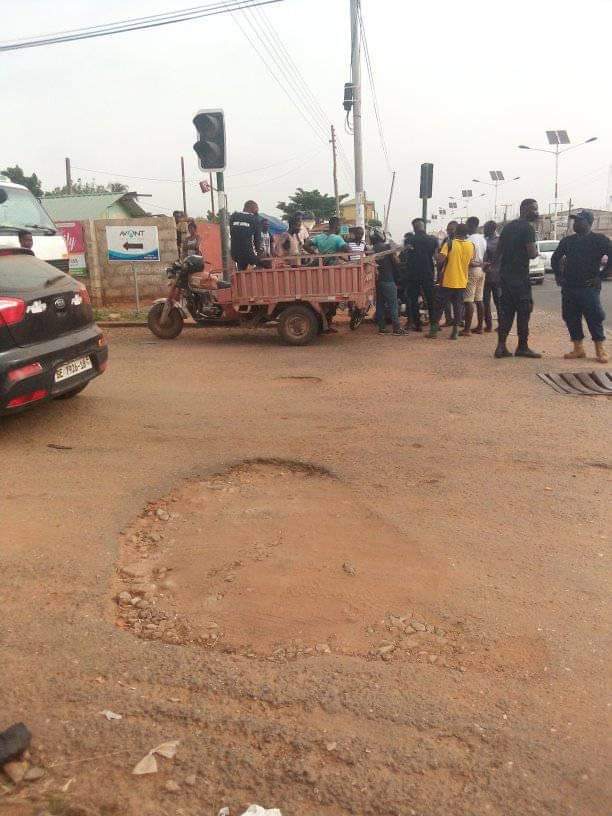 Content created and supplied by: RockyJDJones (via Opera News )