Four people are involved in Motorbikes accident at Bakpaba in the Bimbilla municipal of the Northern Region today, Saturday 20th February, 2021.
Two different Motorbikes were chasing each other on the road on high speed and they entered Bakpaba community but refuse to slow down.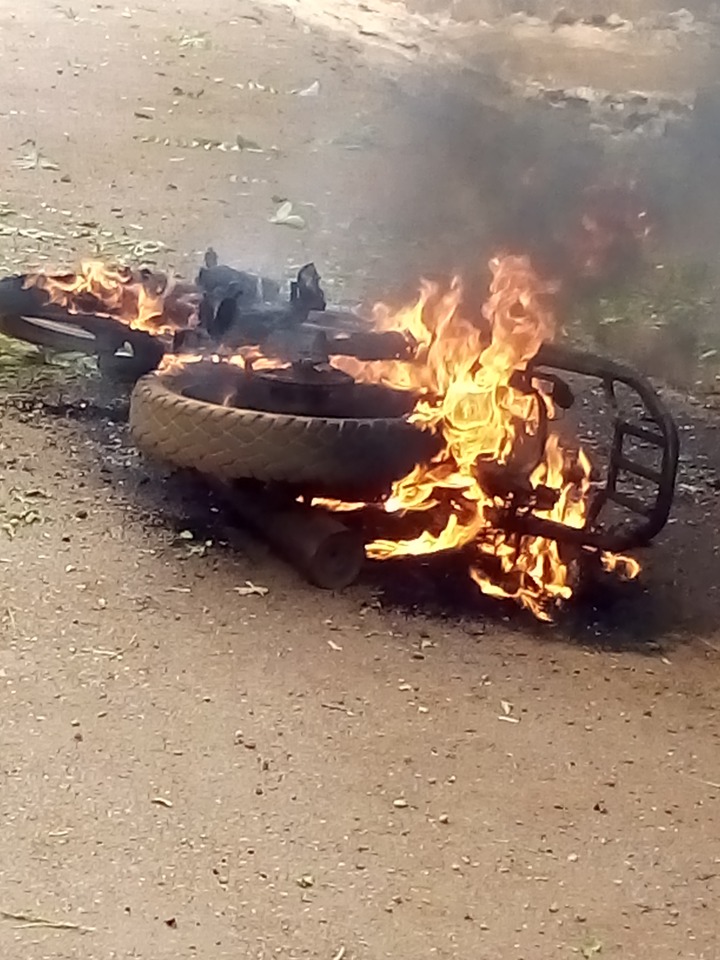 The road in under construction and the contractors blocked on side of the road leaving one way for vehicles and people.
The first Motorbike in front was carrying one person whiles the second Motorbike at the back was carrying three people.
The first motorist was trying to dodge water that was poured on the road but the second motorist who was on high speed knocked him at the back and they all fell on the road.
One of them is Fatally wounded and the others have little injuries on their bodies.
They were sent to the Bakpaba chips compound for treatment.
The accident took place at Bakpaba community in the Bimbilla municipal of the Northern Region.
Content created and supplied by: Zy0z (via Opera News )