Man who died on his wedding day to be laid in state for burial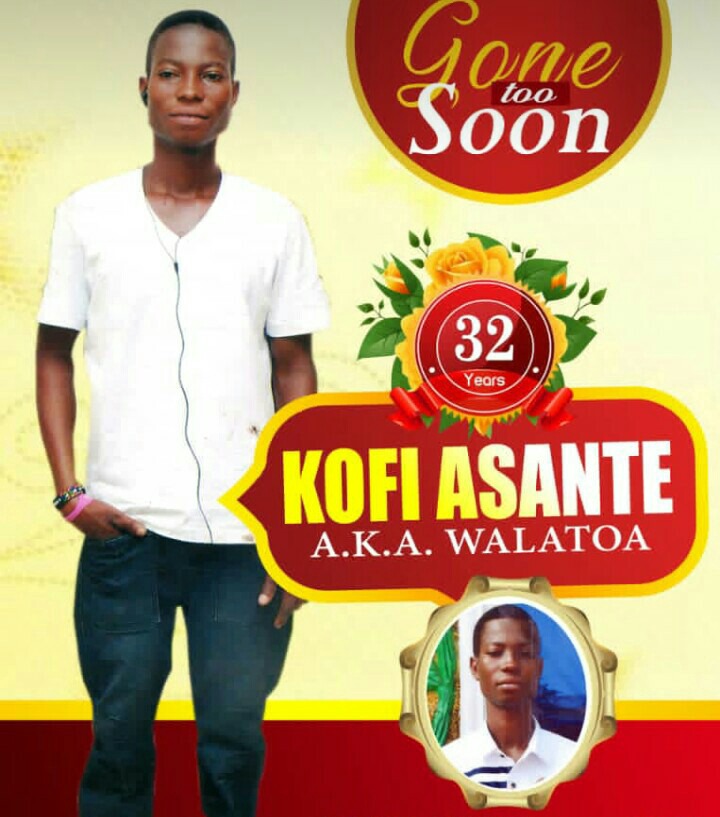 Walatoa, a man who couldn't finish saying I do, on the 2 of January 2021, will be laid in state tomorrow morning for burial. Walatoa known in private life as Kofi Asante, died few minutes after entering his wedding ceremony. Walatoa was a small scale miner who many thought his death, was related to his work. Walatoa through some friends, got mining concession to mine. He was an individual from a poor home, and never forgot where he came from. He made sure to recruit all his friends and family members, so they could mine the concession and get their daily bread from it. 
He was able to find rocks from their first mining, but the rocks were not money efficient. And he made his mind to abandon it. They tried a different direction of the same mining concession, and was lucky to get something from it. A piece gave them more than 100 blades and was able to share with his workers. Throughout the work, he didn't pay anyone because he had no money to pay them, and that was the reason why he recruited his family and friends to help with the job. 
The person who gave him the concession wanted his share, and as per royalties, Walatoa was to deliver some to the King of Odumasi for the town keeping. Walatoa took all the concession from the just ended gold rocks they have, and promised to settle each and every one of their hard works. The normal method was to divide the rocks and give everyone their share, so they can go and grind and do whatever they wanted. Walatoa made them believe, the high profile personality who gave him the concession, did not take anything from him. And the least he could do was to first allow him to see the full gold rocks, before he can give the rest their share. 
Walatoa came back and briefed the team that, the high profile man took all the hundreds of gold rocks, because he was the one who provided them with the concession. And that man was going to settle his people, that was why he took all the load from them. He instructed them to go back, and mine the first gold rock they abandoned, and share that. Walatoa couldn't control his people after he delivered those words to them, as some became furious with what he said. They have wasted their time and energy, many said. They went back to the old abandoned rocks after tens of debates, and was blessed to find more gold blades, than the ones Walatoa took to the high profile man.
Walatoa made them share the second gold rocks, and divided it accordingly. But still took a percentage again for the said high profile man, who gave them the concession. This angered some of his friends who felt cheated by the said high profile man, and raised all sorts of joking curses on. Throughout all this, nobody knew who the high profile personality was, all they knew was someone has given Walatoa a concession to mine on. 
Walatoa and his long term woman Cyntica, made preparations to get married on January 2, 2021, in other to revive their long line friendship. Walatoa who was first do join the church, and wait for his bride, died before the bride entered the church. Walatoa entered the Assemblies of God Church on Saturday 2 January 2021, around 10 in the morning, waiting for his woman to arrive. He was in the company of several church members, family and friends who were there to share his happiness when he fainted and died on spot. Walatoa fainted exactly five minutes after entering the church, and died instantly. He was already dead, when they rushed him to the Konongo Odumasi Government Hospital.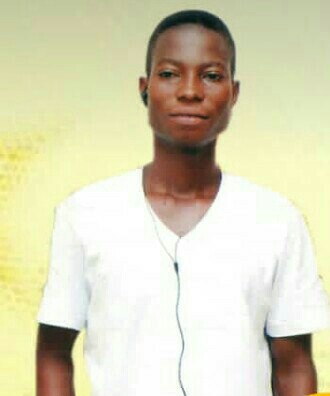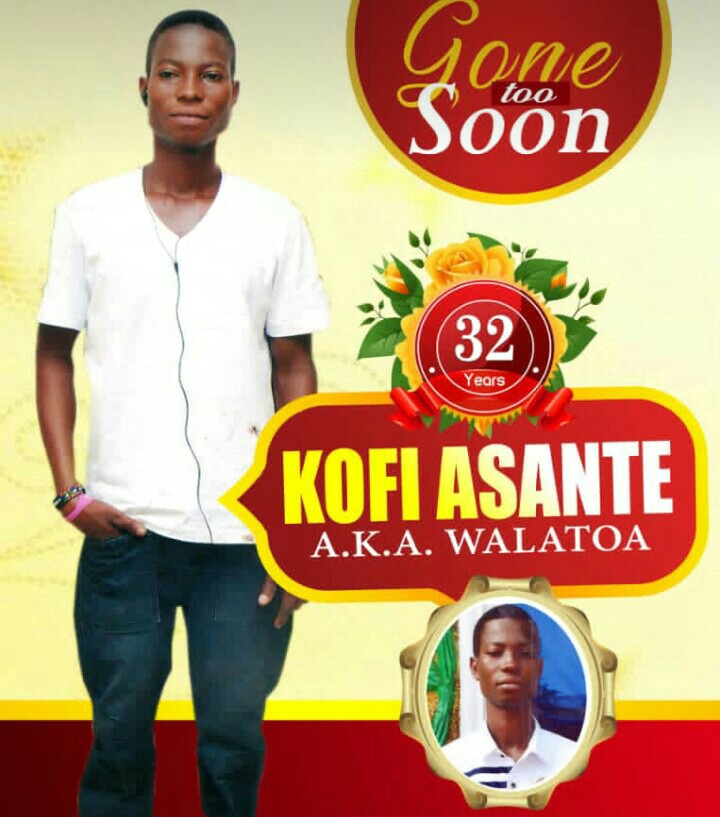 His death rose series of questions between his friends, who were playing with curses on that day. Whiles some were blaming the curses, others were asking if he did the right thing by cheating his friends, if it was in deed the curse that killed him. The curses was made for the high profile man in a joking manner, so why was Walatoa to be inside if he was clean, said many. Others also blamed his health, since he wasn't a physically strong man medically. Walatoa will be laid in state tomorrow morning, and prepared for burial. His body will be taken from the hospital mortuary this evening, and buried in the morning. Odumasi Assemblies of God Church will offer burial service to him, before been driven to the cemetery. He left behind two children, and a widow who couldn't ware her ring, before her husband died. 
Content created and supplied by: RockyJDJones (via Opera News )