There is a trending Story that has virtually gone viral across all social media platforms in Ghana, where an unidentified Man has allegedly been killed by his friend, while they were working in a Construction site, as the photos of the incident surfaces online. Of a truth this is so disheartening and discomforting, for this man to have waste his colleague over an Argument they should have settled amicably.
According to the information gathered by a correspondent whose name was given as "Gentletheblogger", who took to his personal Instagram page to post the sad Story stated that, an unidentified Man was spotted lying down helplessly on the ground, while two other workers were fighting dirty with Shovels, with which they were using to work.
As it can be seen through the photos gotten from the video footage, where those Men still had their "PPE's" on while working on a new gutter. Two of these unidentified men started an argument which later resulted into a fight, but unfortunately they killed one of their colleagues who was very close at the scene was the one they stroke with a shovel.
Below are the pictures as was gathered by the correspondent: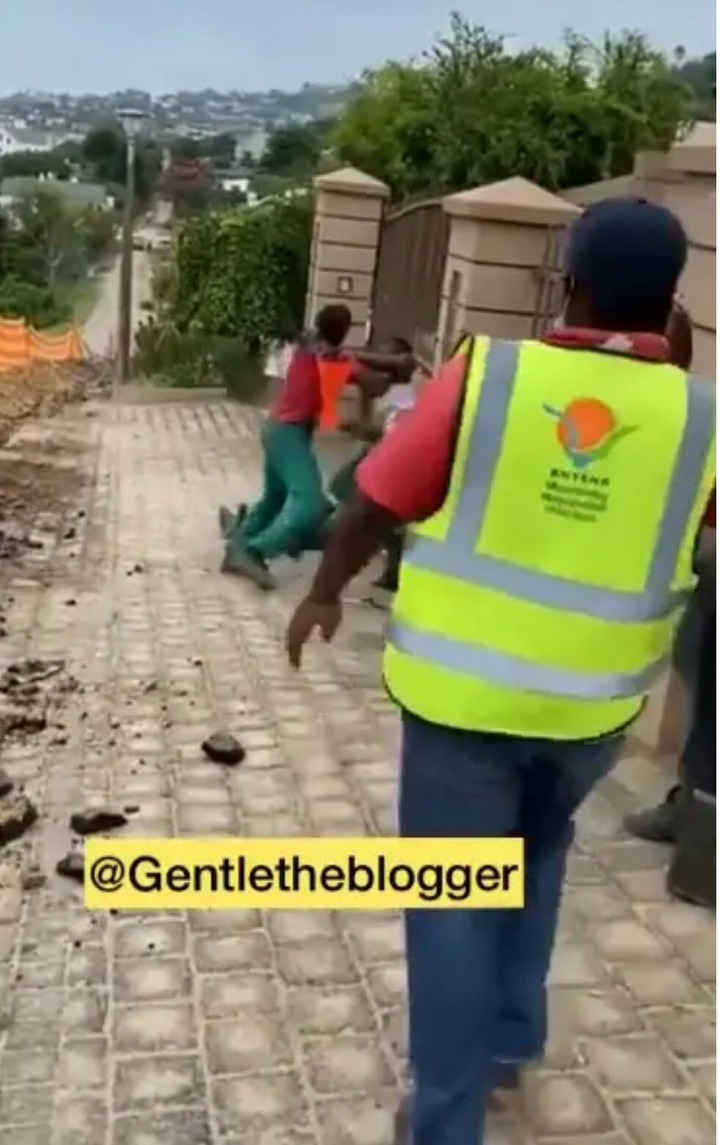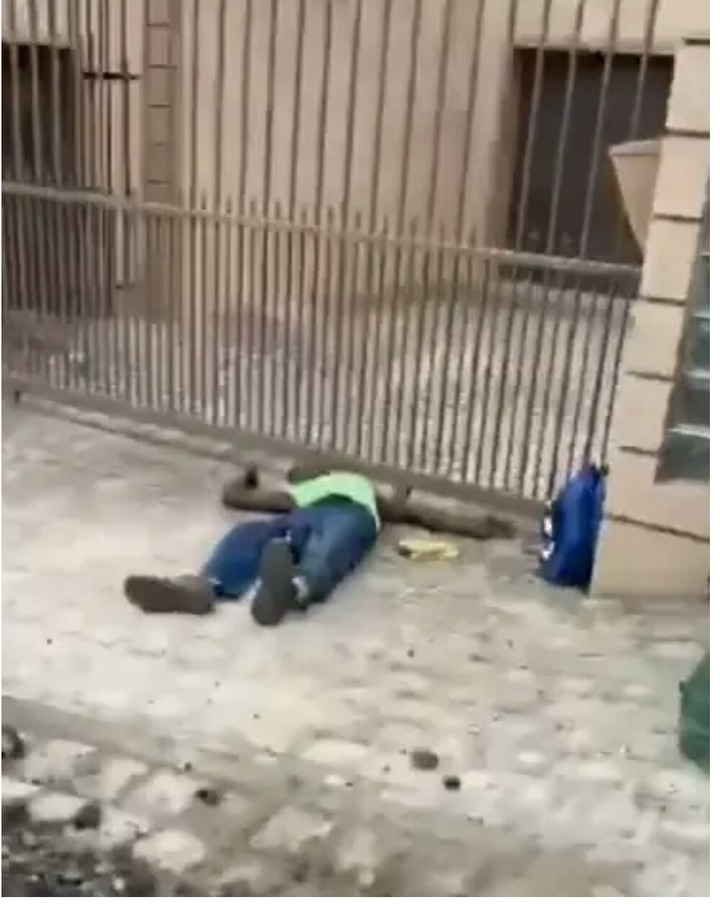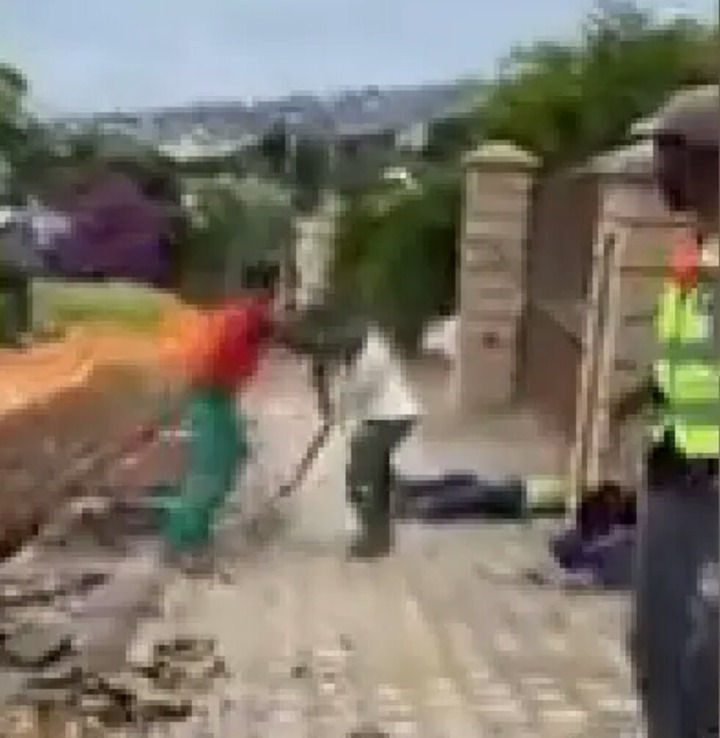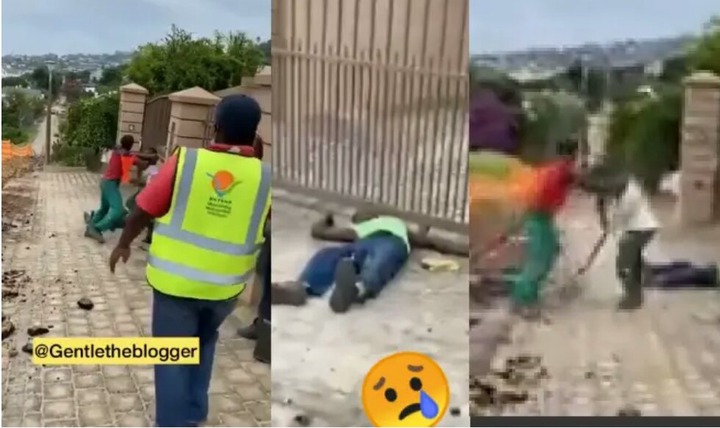 Furthermore, while the incident occurred most of their working mates got scared, and this got them frustrated and Confused on what to do. Yet the two young men ignored the man they stroke down and were busy fighting with a Shovel. That they didn't stop the fight upon knocking they colleague down, and this is very bad and bloody.
Meanwhile, it was when their supervisor came to settle the matter, that they had to stop the fight. No one can actually ascertain what exactly caused the fight, but I can tell that I have never seen such fight in my life.
Content created and supplied by: KofiLegit (via Opera News )