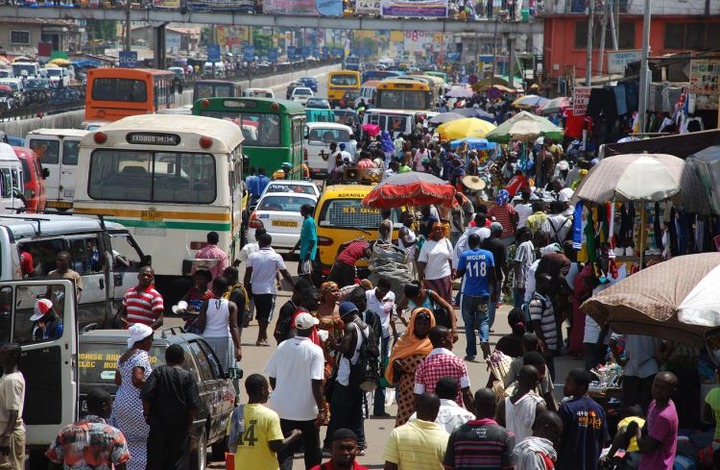 We are in the third month of 2021 and the Ghana Police have revealed a very damming statistics about road accidents. The statistics were actually recorded from January to February excluding March.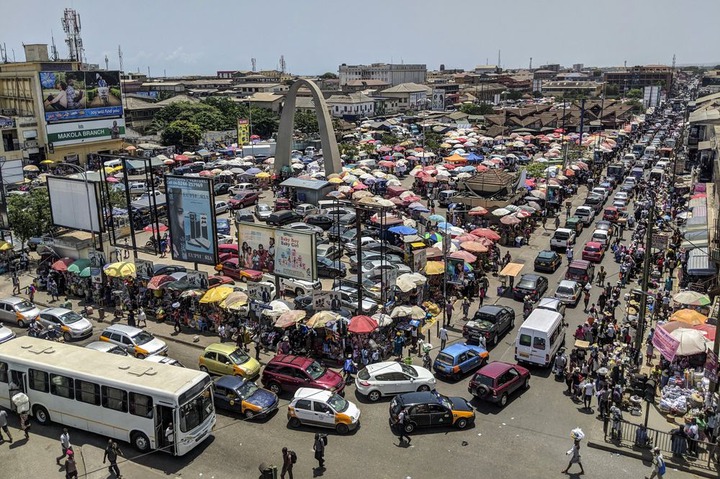 In the report, it was stated that 2,860 cases about road accidents have been reported. The number is about cases which reported and so cases which were not documented or unknown to them were not counted.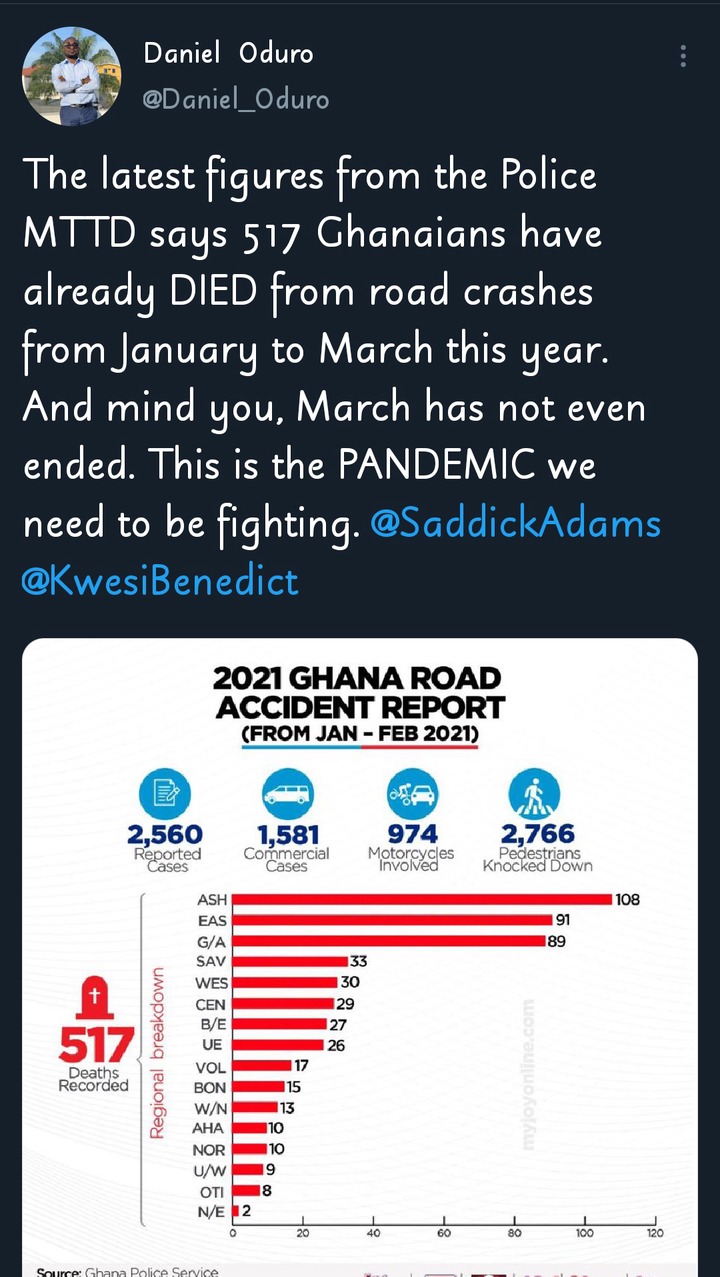 Also, another shocking case was that 1,581 of commercial cases have been reported. Commercial cases has to do with public transport and transits.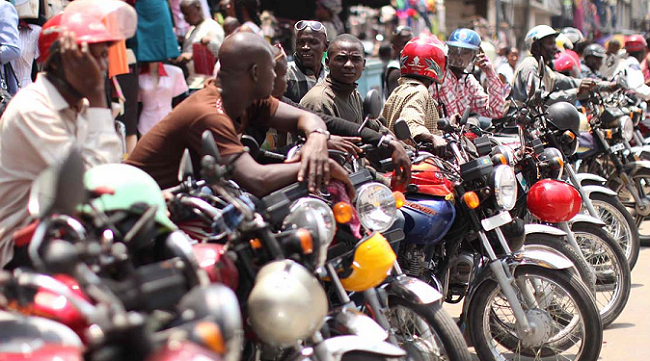 What shocked people the more was that 2,766 who have been knocked down by vehicles. Out of these 517 deaths have been recorded.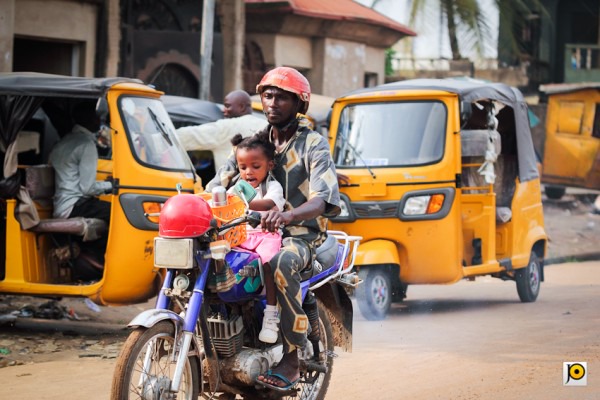 With that said, it's advisable that you should mindful when using the road whether you're driving or being a pedistrain.
Below is a breakdown of the accident cases.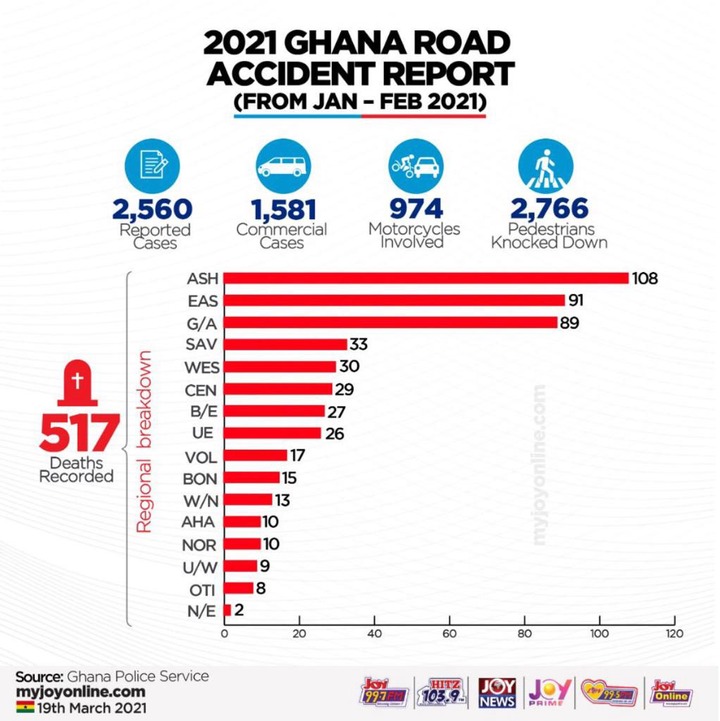 Follow me for more contents like this and latest news.
Content created and supplied by: Blackjuiceinfo (via Opera News )