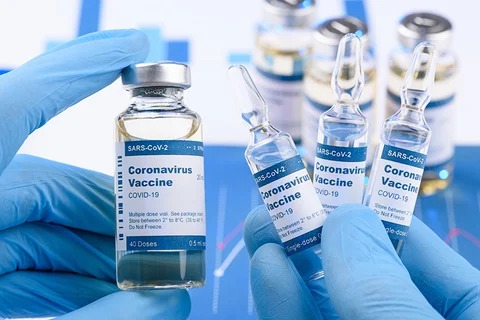 The Ghana Food and Drugs Authority have released a letter indicating the safety of the Astrazenneca vaccine. The Food and Drugs Authority assures Ghanaians that the vaccine is safe and there should be no fear or perception about it.
The authority indicated that, since from the start of the vaccination of the Covid-19 vaccines from the 2nd of March, reports indicate individual only show mere side effects such as headache, slight weakness, and rise in temperature, and therefore no serious side effects have been recorded in Ghana yet.
This comes as a results of about 14 European countries suspended the use of the shot altogether due to some reported incidence of dangerous side effects of the vaccine.
There are also reports that the some recipients of the AstraZeneca vaccines have developed blood clots.
However, a statement from the Food and Drugs Authority indicated that various test have been conducted so far and it has been proven that blood clots as reported have no link to the AstraZeneca vaccines.
The Food and Drugs Authority however, indicated that they are going to work and collaborate with committee of experts and other regulatory globally to establish a safety monitoring system and to further on support the vaccine program in order to ensure public health and safety in the country.
The authority added that a weekly safety will always be published on their FDA website www.fdaghana.gov.gh.
Kindly read the full statement of the letter;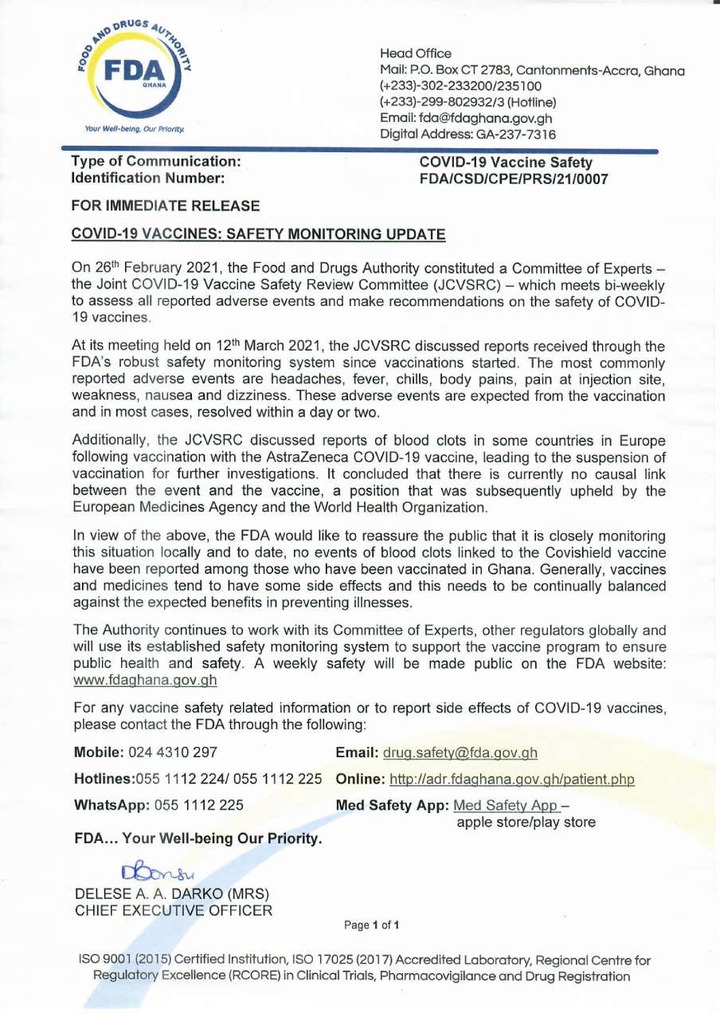 Thank you for reading, kindly like and follow up for more updates.
Content created and supplied by: [email protected] (via Opera News )