Based on the statistics that has been gathered in Ghana, there is much recorded cases in Accident over Okada Riders, than motor accident and this has killed many people.
There is a trending Story which has gone viral across all social media platforms in Ghana precisely during the afternoon, at Accra circle Vodafone head office which is very close to the Church of Christ. As it was gathered that the Okada rider was busy showing off his riding skill, little did he know he will be so unfortunate to control his Bike. And this factor of over-speeding has really caused massive Road Accident in Ghana.
Meanwhile, according to the information provided, it was said that the bike Man crushed with the other motor packed along the roadside. Immediately the accident occurred, he was unconscious but later regained his consciousness after 3 minutes. As he stood up, instead of him saving his own life, he began to look for his motorcycle, "My brother will kill me", He Said.
Below are the pictures gathered from the scene of the incident: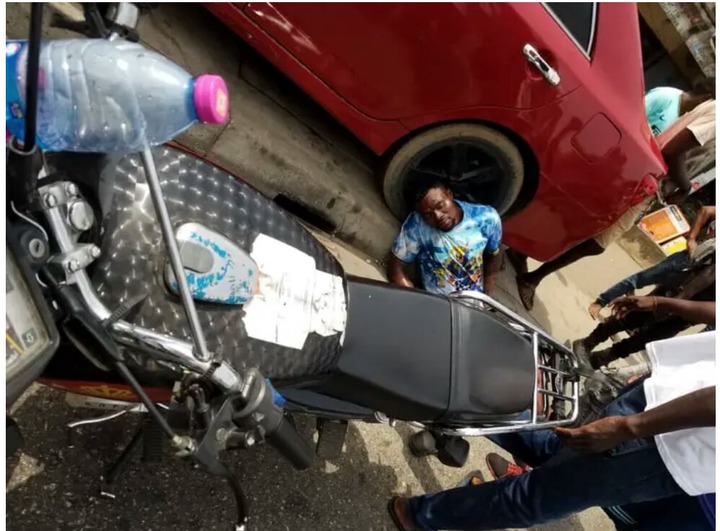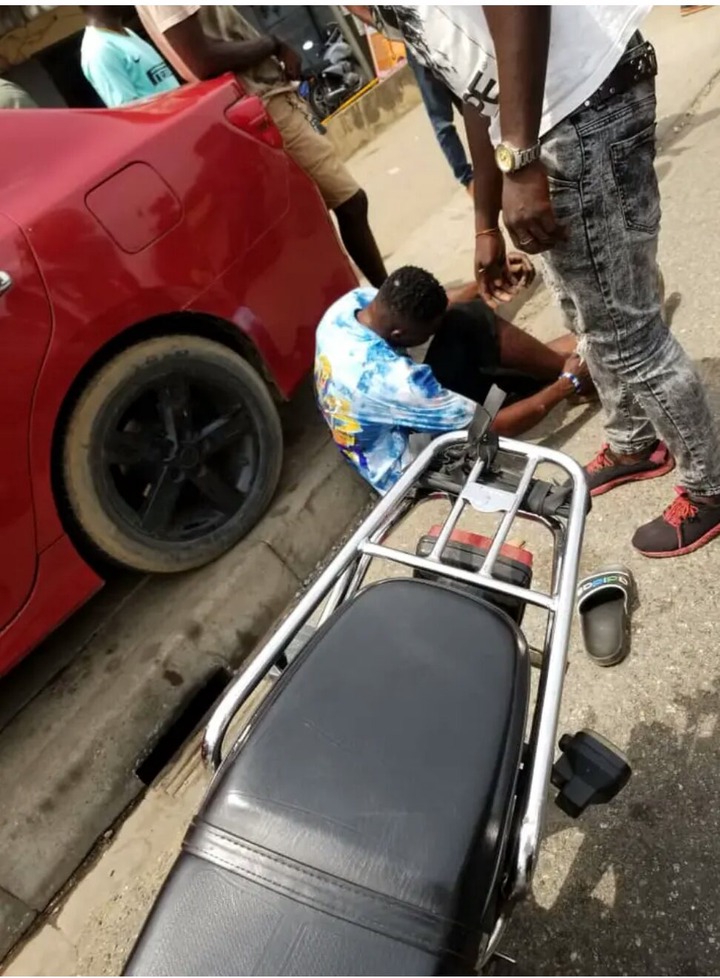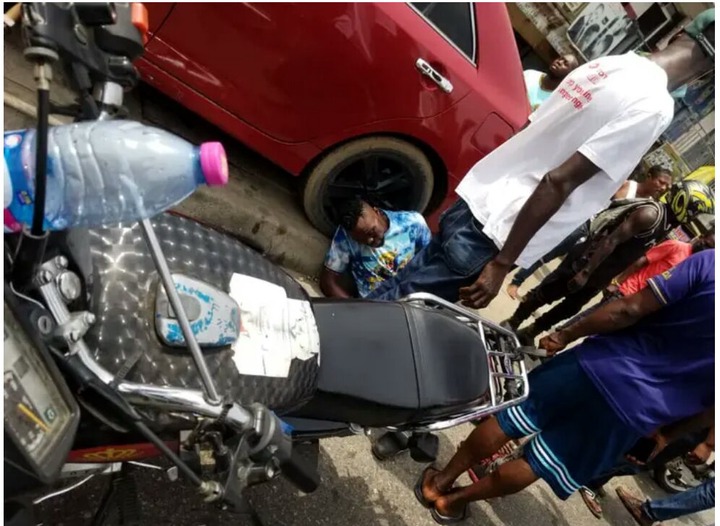 Content created and supplied by: KofiLegit (via Opera News )