You would agree with me that there have been a number of youth deaths, either by accident or suicide, since the beginning of this year. Last week, five teenagers were killed in a horrific car crash while celebrating the purchase of a friend's new vehicle. It wasn't a pleasant sight to see.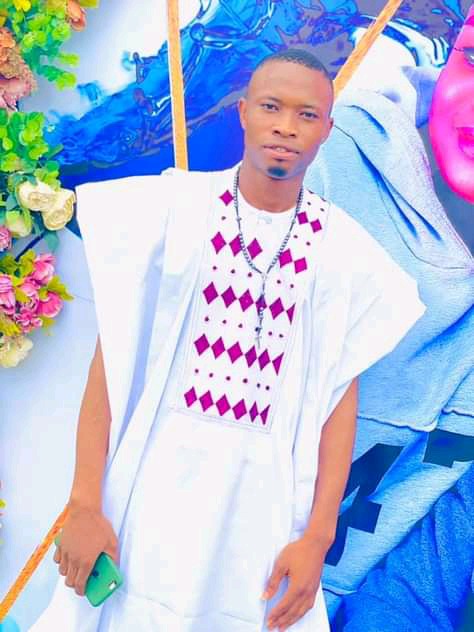 While scrolling through social media this evening, I came across a post written by a young man. He had traveled from Lagos to Delta for a wedding ceremony, according to the man. On his way back to Lagos, he was involved in a fatal car accident, which destroyed his vehicle. Fortunately for him, he escaped the crash with only minor injuries. On the 23rd of March, an accident occurred. The scene of the incident is depicted in the photo below.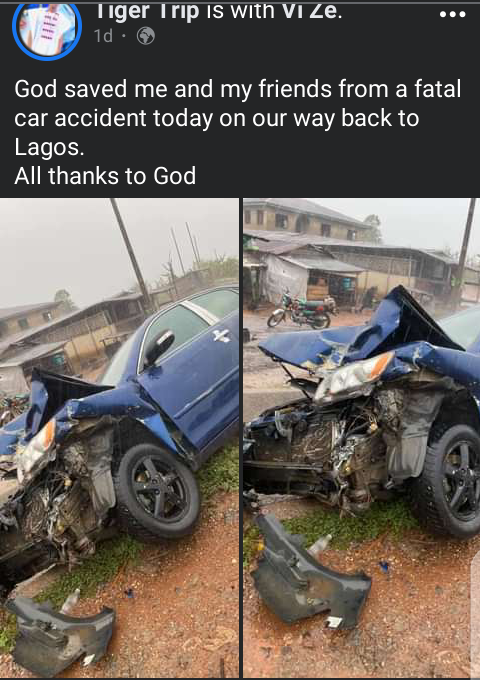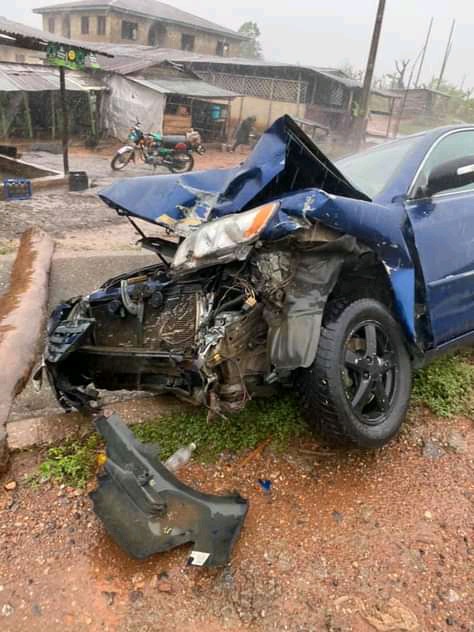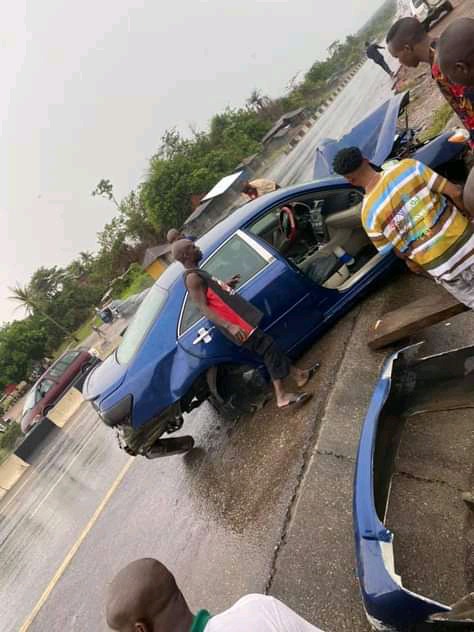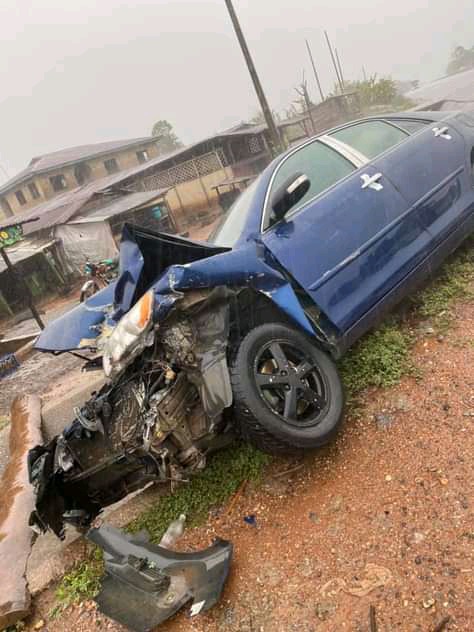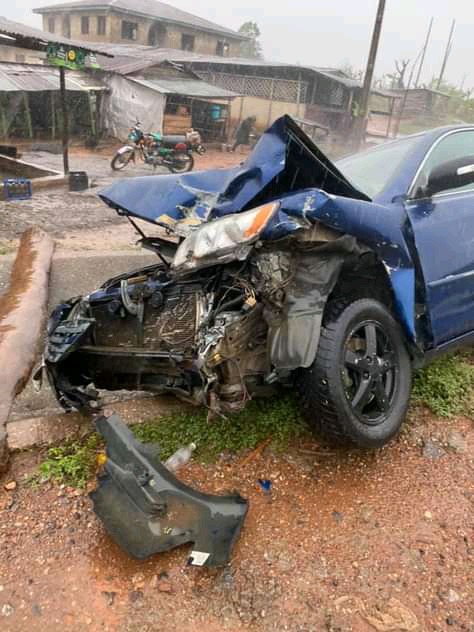 The accident was clearly fatal, as seen by the photos above, and he might have died if it hadn't been for the intervention of God. Here's what he posted on his Facebook page after he recovered from the trauma of the crash.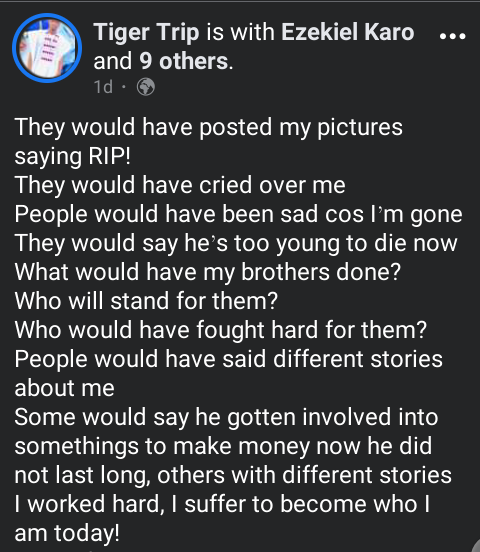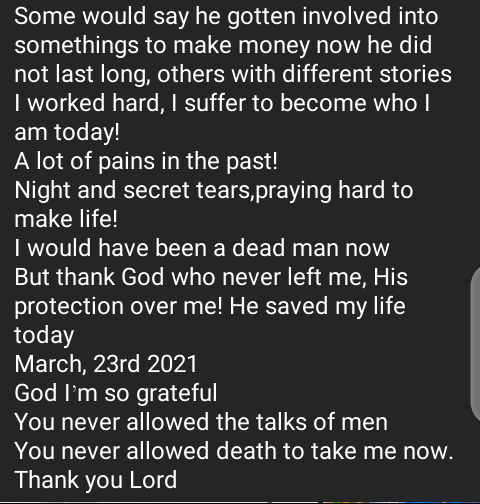 They would have posted his photos with the words "RIP," he wrote. People would have been sad that he would be gone, and others would have said a lot of things about him (both good and bad). Some also speculate that he got involved in something terrible to make money and died early as a result. 
In my view, the young man is right, but we are grateful that he did not perish. If he had died, it would have been a tragedy, but God would not have allowed it. 
More pictures of him can be found in the gallery below.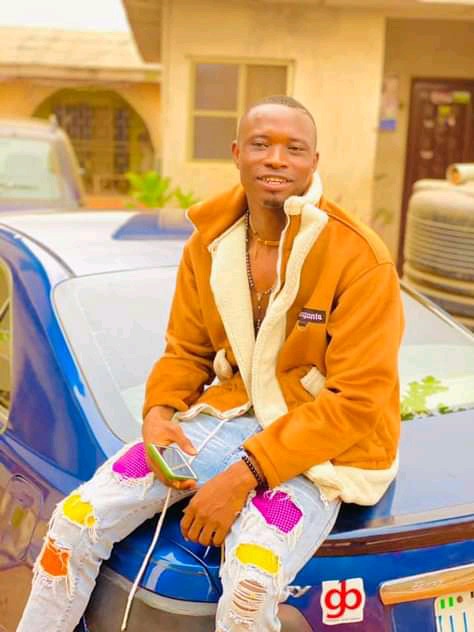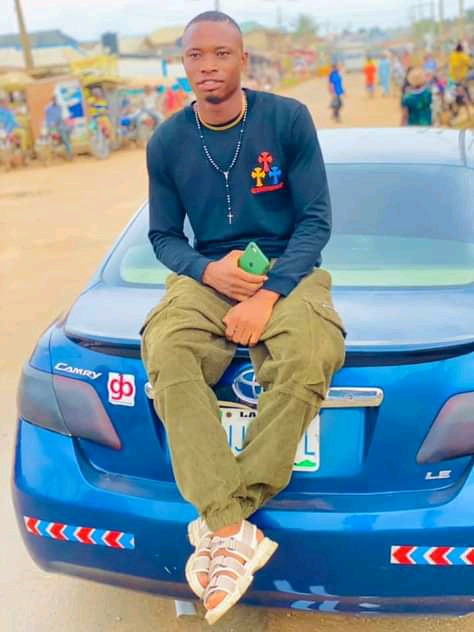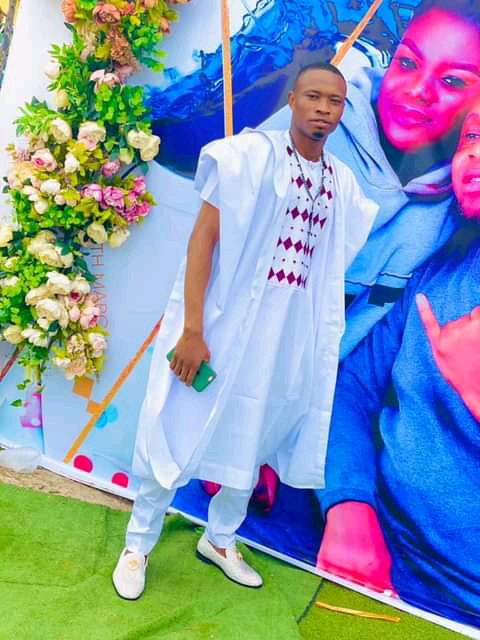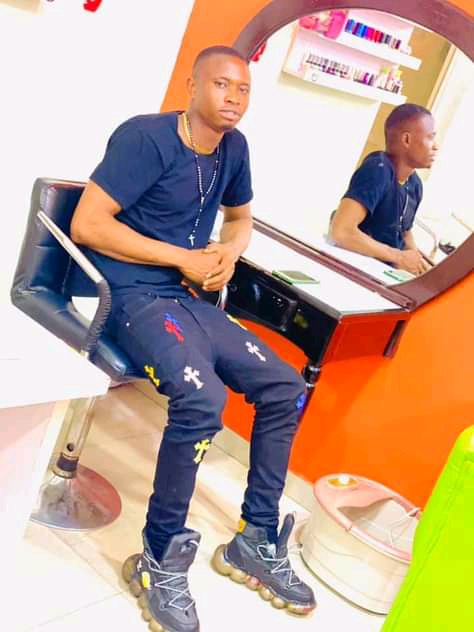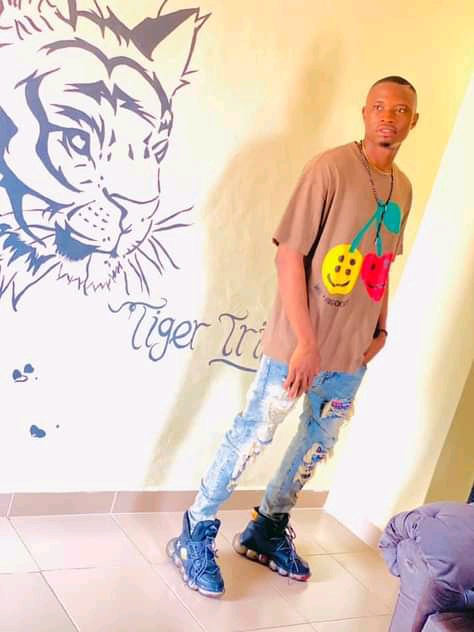 See how his friends reacted to the news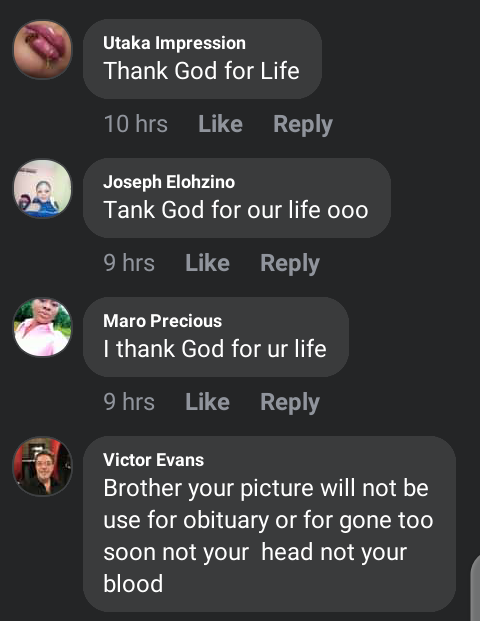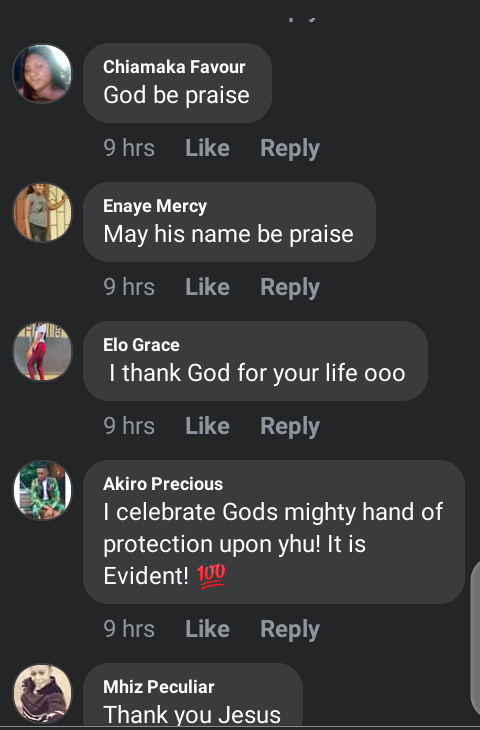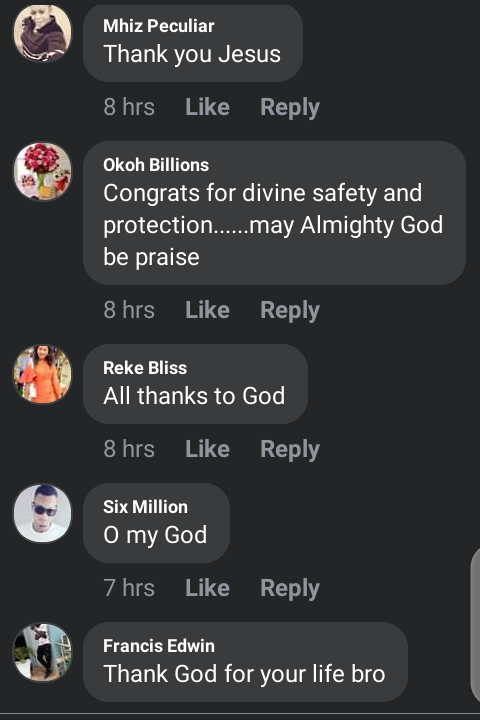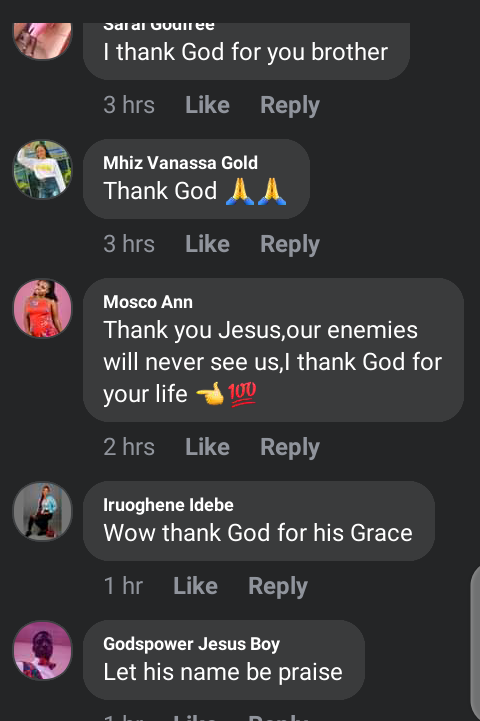 I thank God for his life
What's your opinion on this? please drop your thoughts in the comment section below and don't forget to click on the follow button to get more content from us.
Please maintain social distance, wear your face masks, wash your hands regularly with sanitizer for prevention is better than cure
Content created and supplied by: Gistlord² (via Opera News )