In a new video going viral reveals Men, women and children risking their precious lives to get diesel from a broke down diesel Tanker.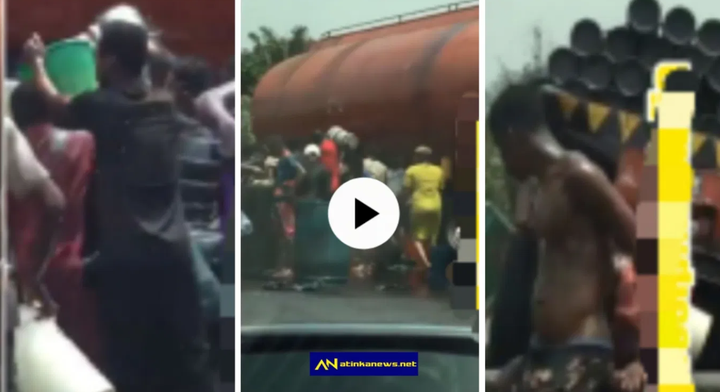 There have been situations where people rush to get fuel from a damaged fuel tanker and worst things happen such as the tanker exploding and people loosing their lives.
Well, the resident of Owerri forgot the fact that their lives are in danger as they rush closer to a diesel tanker that had broken down due to an accident on the road of Owerri to get diesel.
In the video, both young and old could be seen running towards the damaged diesel tanker with gallons and bucket to get some of the spilled diesel from the damaged tanker
Many could be seen in the video struggling with others just to get some of the spilling diesel.
The video of which people risked their lives to get diesel from a damage diesel tanker can be watch on Instagram at 'gossipmillnaija'.
Content created and supplied by: Obededom (via Opera News )