Al-Sharif Al-Idrissi The Moroccan who created the first map in the world.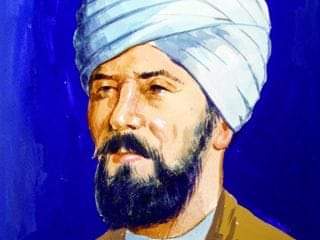 Abu Abdullah Muhammad bin Muhammad al-Idrissi, one of the first to establish cartography in its modern sense, but his map, which he spent about fifteen years to complete, is considered the most important global map to be completed in the Middle Ages, he was born in Morocco in the year 1099 AD From a family traced back to Idris bin Abdullah, founder of the Idrisian state, Since his 16th spring, Al-Idrissi began wandering around the world, visiting all countries of the Maghreb, Egypt, the Levant and many Arab countries, then Andalusia, France, then England, before moving to Sicily and living in it.
Al-Idrisi, as Kanon asserts, was able to create the first correct global map based on the scientific origins and proven technical facts of that era.
Early Life and Career 
Born in , North Africa (Morocco), al-Idrisi was educated at Cordoba. He visited Asia Minor when he was only sixteen, and continued his extensive travels around the Mediterranean, observing the flora and fauna of Muslim lands.
In about 1145 al-Idrisi was invited to work at the court of the Norman king Roger II in Palermo, Sicily, where Roger formed the Academy of Geographers and invited other scholars to help al-Idrisi create the most scientifically accurate map in the world and to gather together all available geographical information. The result was Kitab Nuzhat al-Mashtaqfi Ikhtiraq al-Afaq, also known as Kitab al-Rujari (The Book of Roger), a major contribution to the geographical knowledge of his time. Al-Idrisi also made a celestial sphere on which the constellations were inscribed on a three-hundred-pound silver disk bearing a map of the known world. Shortly after Roger's death in 1154, his court was attacked by Byzantine invaders, who melted down the silver disk to make weapons. Al-Idrisi escaped with the Arabic version of his Book of Roger, but the Latin version was destroyed and the work was not translated into Latin again until the seventeenth century.
Content created and supplied by: YoungDapper (via Opera News )