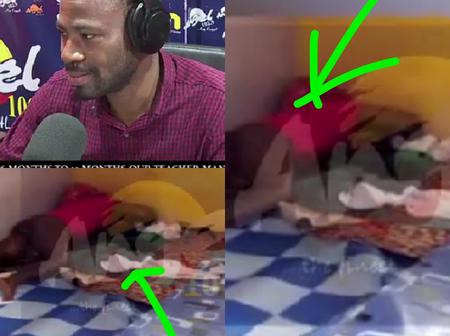 Sad news rises from Koforidua, landlord found dead in his room. 
Reports coming out about this sad issue is that "Owura Yaw" the landlord owns a compound house in Koforidua and has a quite number of tenants in his house.
Per one of the tenants report, he said for about a 3 days now, they haven't seen the landlord around or inside the house, and even if he will travel he informs them before going. 
So the guy said they weren't feeling comfortable as to the way things were going, so one afternoon, he needs to go and break the landlords gate only to see landlord lying flat and dead in his room. 
It's very terrible, guess what there were some black unidentified things found beside him.
So the tenants quickly rushed to the nearby Police station to make a report, so as at now the body have been sent to St. Joseph Hospital inside Koforidua to carry on further information. And also to check if those black things around him we're poisons or what, or what actually caused his death.
So our dear followers this is the news coming out from Koforidua Mile 50, don't hesitate to follow us because we will be releasing updates on this issue as soon as possible.
We will be very glad when you follow us to get access to more trending news and stories, your comments are warmly welcomed. Kindly drop your idea about this news in the comments section.
Thanks for reading our article. Please do us a favor by clicking on the +Follow button in order to get access to all our newly published articles.
Like
Share
Follow
Comment
Content created and supplied by: Davidographix (via Opera News )