Please after reading this article, please do share for others to also know that certain things are in this world that is true and must not be taken as jokes.
You sharing this article will help other Taxi Drivers to also stop this shameful act. Thank you.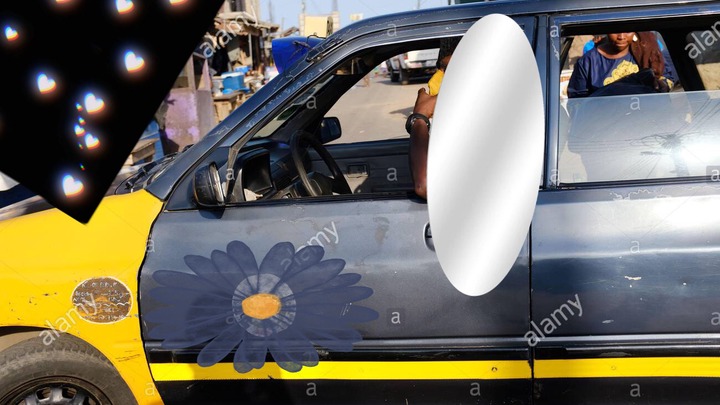 A Taxi Driver walks into a Church at Sakumono near the turn Centre crying and weeping deeply. The pastor at the church asked him about his problem and for an hour he couldn't talk.
The Pastor then asked again and all that this Drive could say was "Pastor, please pray for me, I have sinned against God, please pray for me".
The Pastor prayed and after committing his soul into God's hands asked the taxi driver to tell him what led him to his church.
The Taxi driver then told the pastor that a lady she took gave her body as payment and after they were done doing it the lady walked into the seaside and did not see her again.
According to the Taxi Driver, the lady board the car from the Sakumono Estate and said she would alight at the seaside getting to the lagoon and when they got to the road which leads to the place where Sakumono TMA school is, she to him to stop.
He asked her about his payment and the lady said she can only offer him, her body as payment.
To the Driver, he claims the lady was very beautiful and wondered how such a lady could even exist in this world so when the lady said that before he could realise, they had already finished doing it and the lady was dressing up in the car.
The lady then got out of the car and went and stood at the roadside facing the sea.
"I was moving my car and I saw her walking straight to the seaside. I stopped for a moment and saw her getting nearer to the sea, my eyes become to itch me so I used my handkerchief to wipe my face and when I opened them, the lady was nowhere to be found", he said.
The Taxi Driver added that he checked around to see if she could be nearby but not a trace of her could be found and even her footsteps were all gone. She left no trace of her.
Content created and supplied by: Edifnews (via Opera News )