Death as we all know is a price that no man born of a woman will ever escape it's touch. If you're not aware, please know it today that no matter how tall or short you may think you're, or how rich or poor you are, just know that a Day is coming when you shall bow down to death, in total submission. But our Prayer has always been that we shall not die prematurely, rather leave long and bear food fruits in our offspring.
There is a trending Story that has virtually gone viral across all social media platforms in Ghana, where a female student who was identified as "Grace", was allegedly beaten to death in school By school prefects. Below are the pictures of the Young female student, who was beaten to death: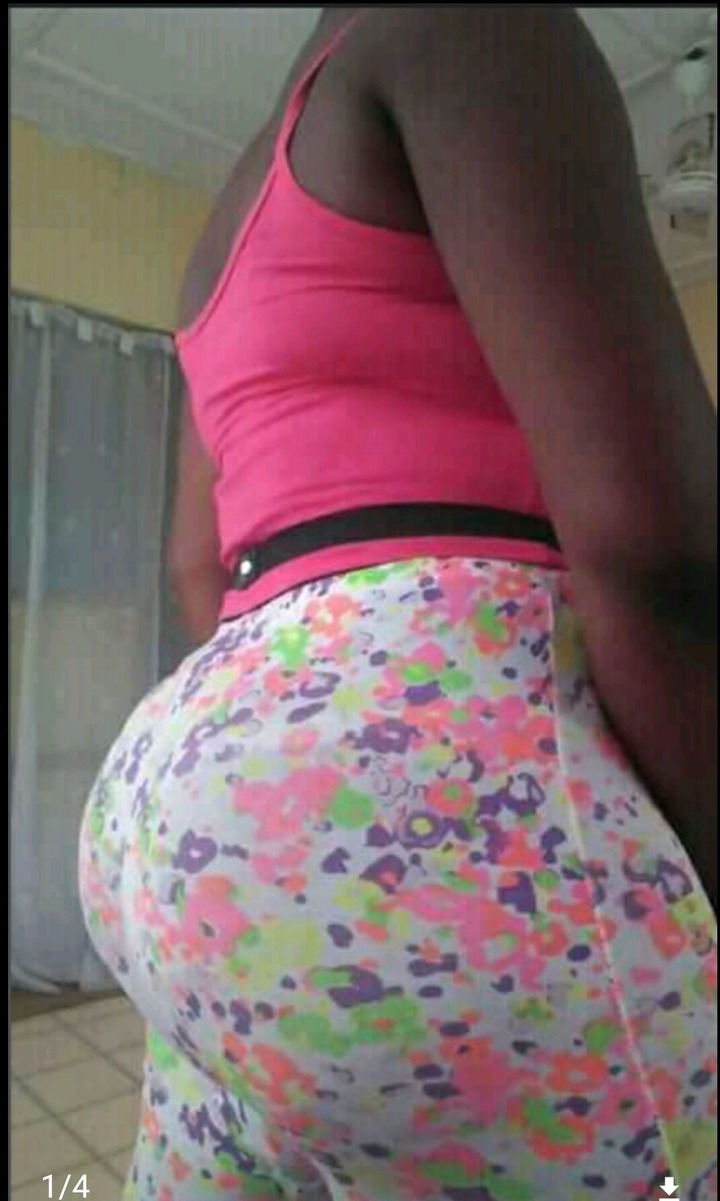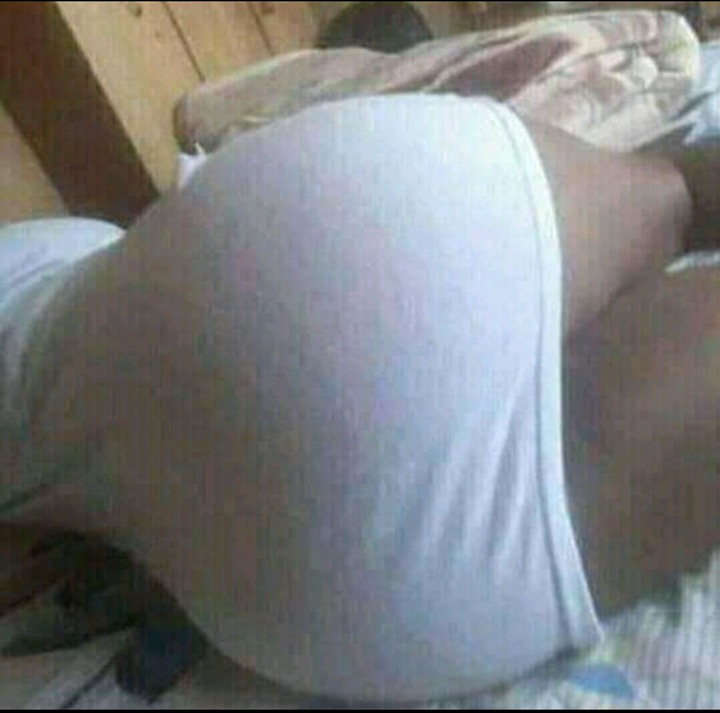 See what actually happened in the content stated below:
It was said that Grace Attend Salvation Army Senior High School, as she is said to be in form two. Report shows that on the 19th day of February 2021, that Grace was in School. Most of the Students were in a group of friends during break period except Grace. Ever since Grace was admitted in the school, she doesn't like to get herself involved with other students, she dislike making friends. Grace saw some group of Girls surrounding a young boy, she then walk towards the scene to know what actually was going on. But on getting to the spot, all the girls were all around the boy. She then ignored the shout of joy that was coming from those girls, by quietly walking away.
According to the information gathered, it Shows that immediately the school bell rang and massive crowd went straight to their respective classrooms. She then made a move to run, but she fall on the process. The girl that ran to help her stand to her feet, also fell too. And these caused screams and shouts within the school premises. On trying to get up, Grace discovered that she could not stand to her feet for over six times she tried, she then fall into a deep sleep.
Within five minutes that she fall asleep, on waking up she discovered that some school prefects were around her. They were all looking very concerned till they noticed that she was already awake. Then one of them told her to get up, but then the school prefects told her to crawl for about 10 minutes. Grace had to summon courage by telling them that she cannot do that, and this later resulted into a quarrel between her and the school prefects.
On realizing that Grace has disrespected them, the School prefects then had to beat her. But unfortunately for them, Grace fell on the ground and then collapse at the spot. When the school teachers took her to a nearby hospital to revive her, she was Confirmed dead. Currently the Matter is in the Police custody now.
Below are the Full details of how the whole drama happened. Please read through: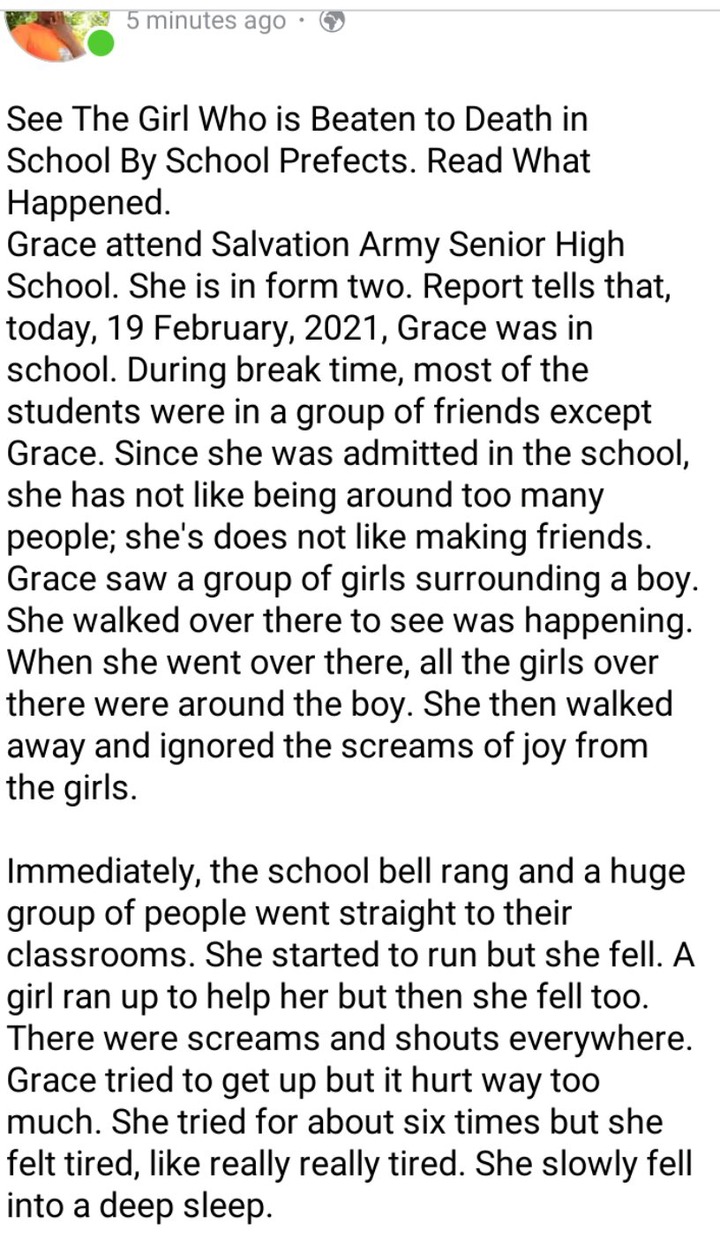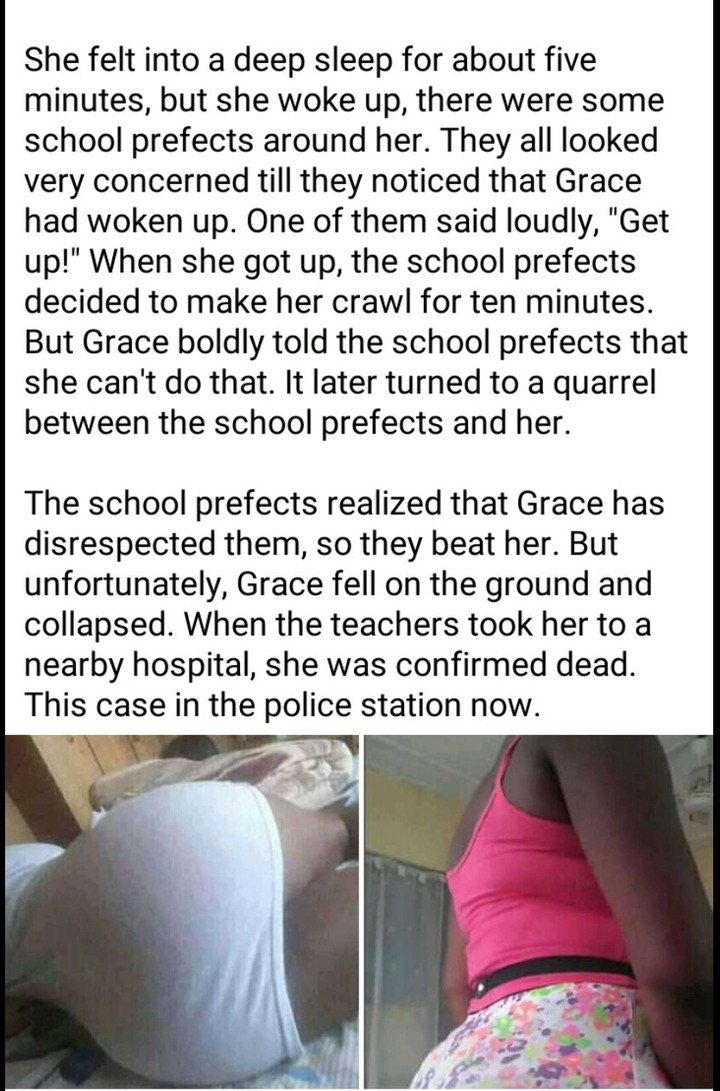 What do you think about this incident? Please kindly share this article across all social media platforms in Ghana, let's seek for justice on her behalf.
Content created and supplied by: KofiLegit (via Opera News )