44-year old woman cries over her missing daughter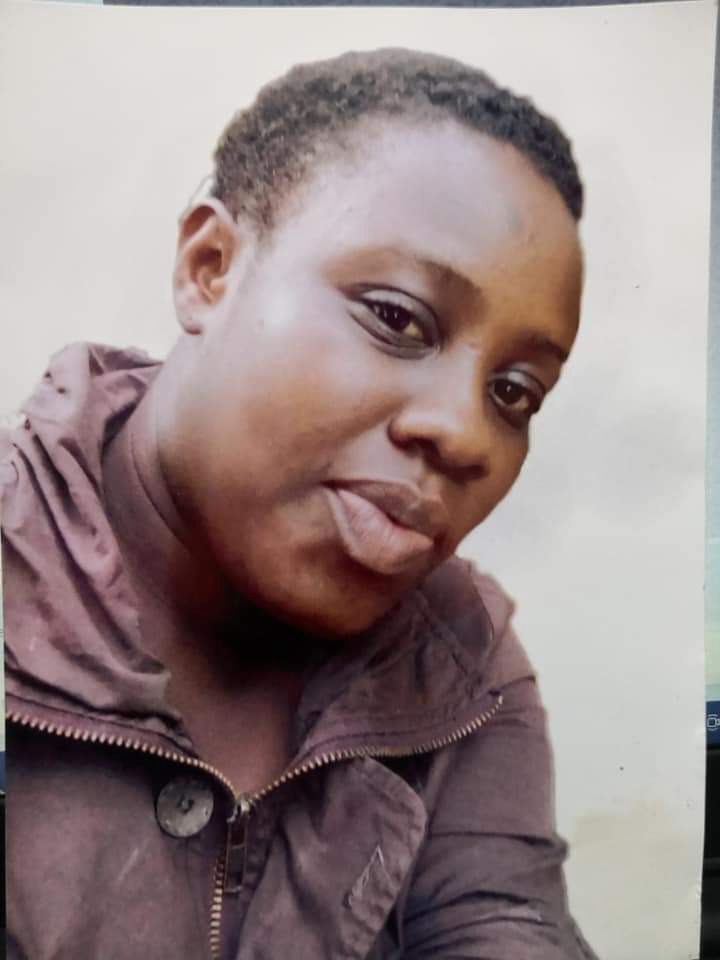 Madam Veronica Diyang, a mother of only one child, has taken to tears to console her heart over the missing of her daughter. Agnes Kokor Twum is the only daughter of her mother Veronica, and has since not been found after leaving home last year. Agnes lives with her mother in Kumasi Anwomanso, the residential dormitory town of Kumasi. Anwomaso, which is classified as the dormitory town of Kumasi City, was created to house government workers and public figures. The town since its creation in the sixties, has been the residential palace of many government employees until recently. The town is approximately eighteen kilometers away from the Kumasi city, and thirty minutes drive with traffic in mind. 
Agnes was sent by her mother on 29 December 2020, to purchase a few things for their 2021 New Year celebration, from the Kumasi city. Agnes was to buy New Year goods like food stuff and few groceries, but couldn't return home. She left home in the afternoon around 12, and never returned back. Agnes left the house in a black jeans trousers with yellow top, securing her chocolate complexion personality. She was to visit Adum and Roman Hills, for the groceries and return back the same day. She left home wearing a pair of black slippers, and a Nokia handset. She is a shy young woman of 21 years, and very modest in everything she does. 
She speaks Asante Twi as her native language, and an expert in English too. Agnes does not have friends except her books. She likes reading, and all she does with her time, is either reading a book or listening to music. She has a heavily built body, which makes her slightly above her peers in terms of stature. Agnes doesn't have a man in her life apart from her external siblings and father, and can never be hidden in any man's room with her permission. 
Agnes was to return back from the market but has since the 29 of December 2020, not been found. The mother Veronica, has been trying all she can to locate her only daughter, but hasn't been fruitful in finding where she is. Agnes is a humble woman who offers respect, to anyone she comes across. She is not a stubborn child who can live the house, but a very decent and brilliant young woman with medical school dreams. Her mother Madam Veronica, hasn't been herself since the missing of her daughter, she has denied herself food and other things. She was admitted to the hospital on January 26 and discharged on February 10, for ulcer complications because of her daughter's missing.
She is the only child of her mother due to medical reasons. Madam Veronica has grown lean, and may perish if her daughter is not found. All efforts through the police to find Agnes has not been successful, and we are by this, asking the public for help in locating the young woman. Madam Veronica and her family has a very big surprise for anyone with information, leading to the whereabouts of their daughter. Please call Nhyira FM front desk 03220 83570 or 0248116606 if you have any information leading to the whereabouts of Agnes.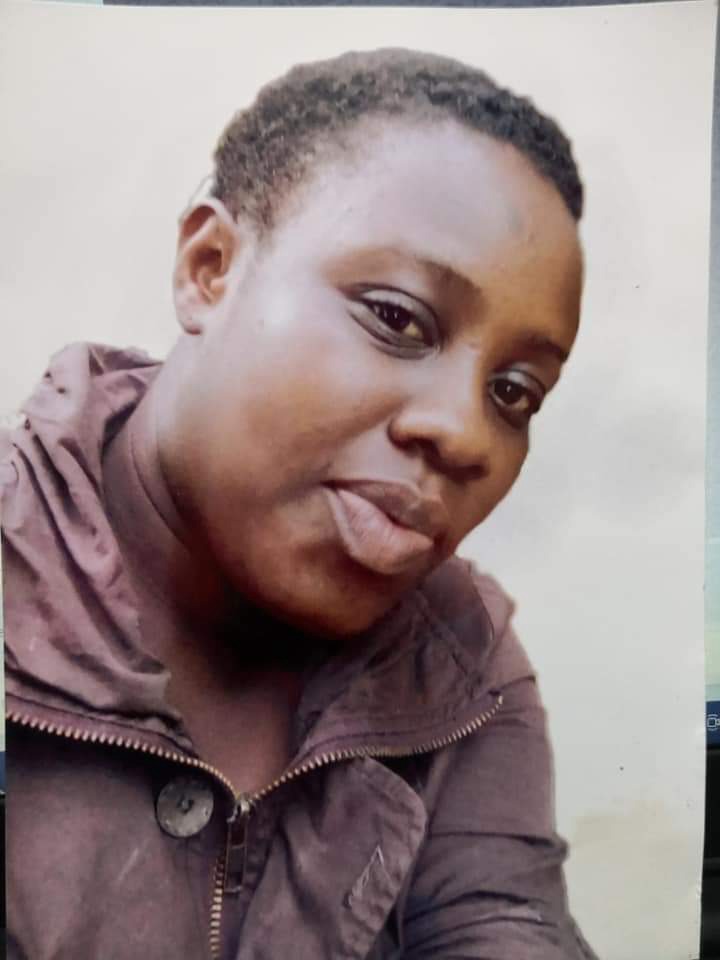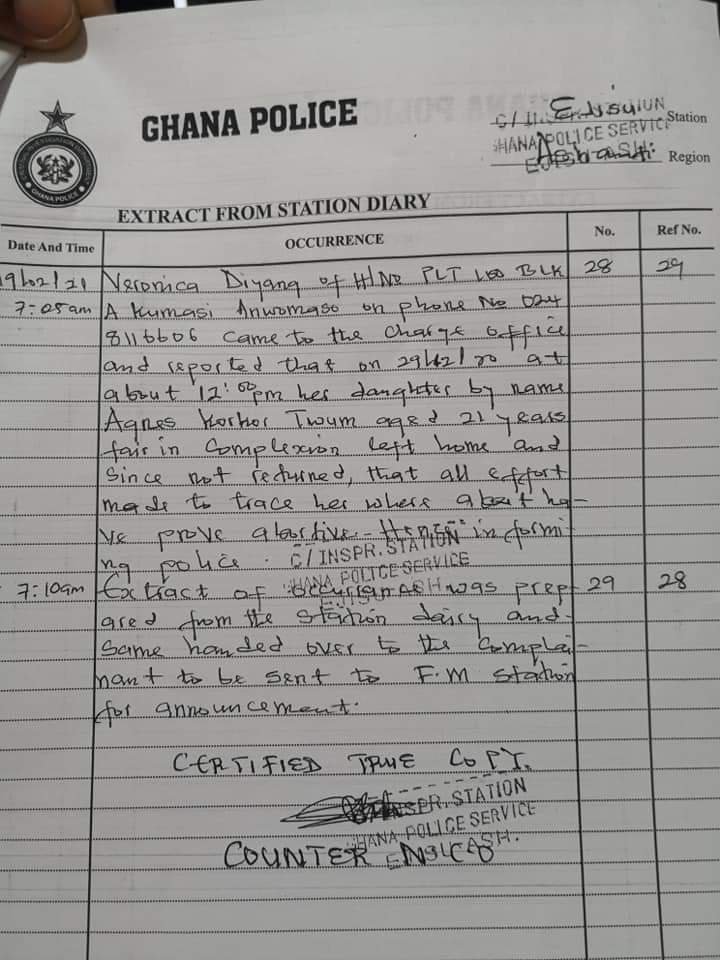 Content created and supplied by: RockyJDJones (via Opera News )