A man in Tamale, Northern Region has defiled a God Fearing lady and decided to leave her to go.
According to the relatives of the lady, the man actually proposed to their daughter and she told him that she has a covenant with God and does not want to be indulge in immorality.
She therefore told the man to come to her house and ask for her hand in marriage if only he loves her.
This man actually went to the house of the lady and officially asked for her hand in marriage.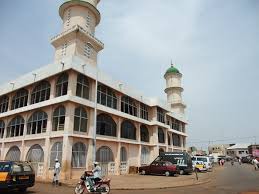 After the cola knocking, he went on and organized wedding and the marriage was blessed by the imam and the family members.
But something drastically happened after he took the lady to his house after the wedding ceremony.
After sleeping with her, and breaking her virginity, he decided that he does not want the lady for a wife but just wanted to sleep with her.
He therefore told the Lady to leave his house.
The family have decided and they sent the issue to a radio station in Tamale, today Tuesday, 2nd February 2021 to be advised as to what to do to the gentleman.
Content created and supplied by: Zy0z (via Opera News )