Lake Volta is beleived to be the largest man-made lake in the world by surface area, which is covers 8,502 square kilometres (3,283 sq mi), which is 3.6% of Ghana's land area.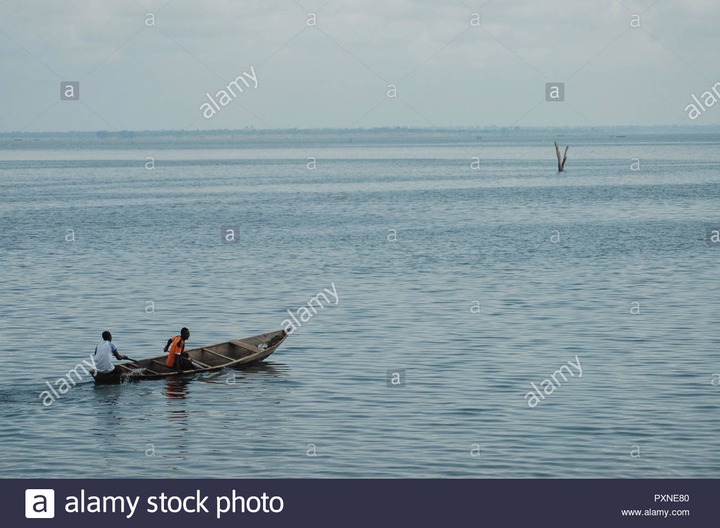 The Lake Volta was created as a result of the construction of the Akosombo Dam also known as the Volta Dam. The construction of the Akosombo Dam led to flooding in parts of the Volta River Basin, and led to the subsequent creation of Lake Volta.
Lake Volta is also beleived to the the third largest man-made lake by volume With a volume of 148 cubic kilometers, the largest being Lake Kariba which is located between Zimbabwe and Zambia in Southern Africa and contains 185 cubic kilometers of water.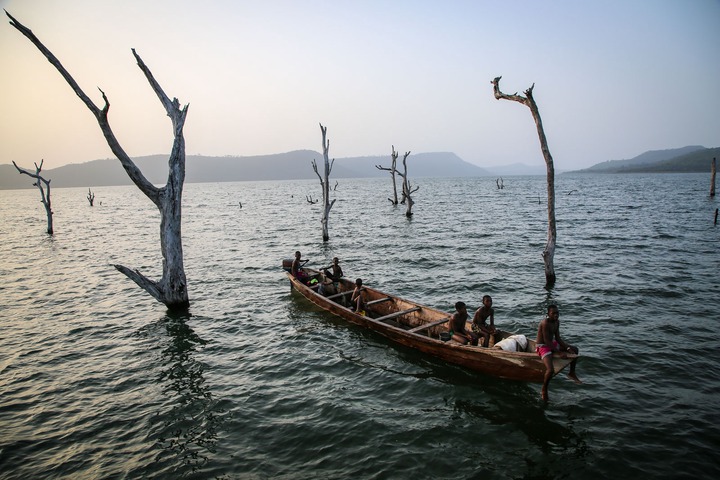 The construction of the Akosombo dam resulted in the flooding of part of the Volta River Basin and its upstream fields, and in the creation of Lake Volta which covers 3.6% of Ghana's total land area. Lake Volta was formed between 1962 and 1966, and necessitated the relocation of about 80,000 people, who represented 1% of the population.
It is beleived that people of 700 villages were relocated into 52 resettlement villages two years prior to the lake's completion; the resettlement program was under the direction of the VRA. Two percent of the resettlement population were riparian fishers and most were subsistence farmers. The Eastern Region of Ghana and the populations incorporated within its districts, were most subject to the project's effects.

Lake Volta, artificial lake in Ghana. The lake is formed by the Akosombo Dam (q.v.), which, begun in 1961 and completed in 1965, dammed the Volta River just south of Ajena and created a lake extending upstream from the Akosombo Dam to Yapei, beyond the former confluence of the Black Volta and White Volta rivers.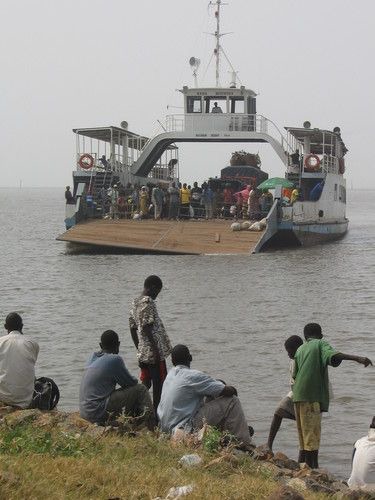 Other studies revealed that, a storage capacity of 124,000,000 acre-feet (153,000,000,000 cubic m) of water, Lake Volta is one of the largest man-made lakes in the world. It is about 250 miles (400 km) long and covers 3,283 square miles (8,502 square km), or 3.6 percent of Ghana's area. The lake's creation involved the inundation of 15,000 homes and of 740 villages and the resettlement of 78,000 people. The lake is navigable and provides a cheap route linking Ghana's northern savanna with the coast. It also is a major fishing ground and provides irrigation water for farmlands.
Content created and supplied by: PoliticalNewsRoom (via Opera News )