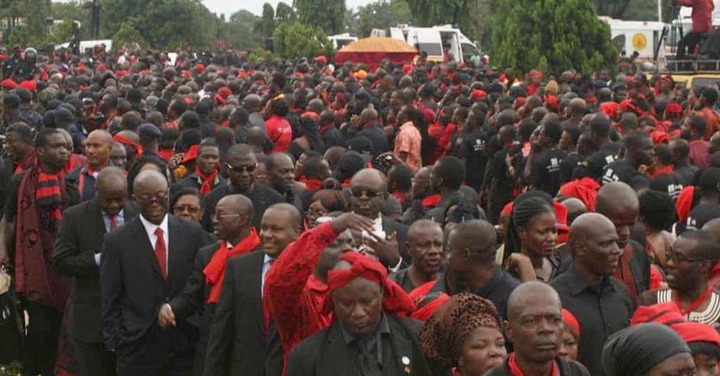 Picture of funeral in Ghana (Illustration) 
 A massive fight over the burial of a nineteen (19) year old girl, who died in a road accident has left two persons in critical condition at Berekum in the Bono region of Ghana.
Abigail Agyaiwaa, 19 was part of an accident on the Techiman road that killed over twelve persons a few weeks ago.
The vehicle had loaded passengers from Sefwi Bodi in the Western North Region to Techiman when the sad incident happened.
The funeral of Abigail was scheduled to begin on Friday, March 26 2021 at Berekum Gyedede but confusion erupted.
The cadet group from the Ekumfi Ameyaw School where Abigail used to study had planned to offer their colleague a befitting burial.
But the community members also had similar plans. Angel FM reporter from the area, Nana Nsroma indicates that the school cadet wanted to take the remains of Abigail to the cemetery, but the youth of the community also wanted to take custody of the body.
The situation became difficult to control until the police intervened. Nana Nsroma tells Kofi Adoma Nwanwani that the Police finally settled the issue and the school cadet was allowed to carry the body.
However, matters got worse at the cemetery when the community members attacked the cadet forcefully to claim custody of the body.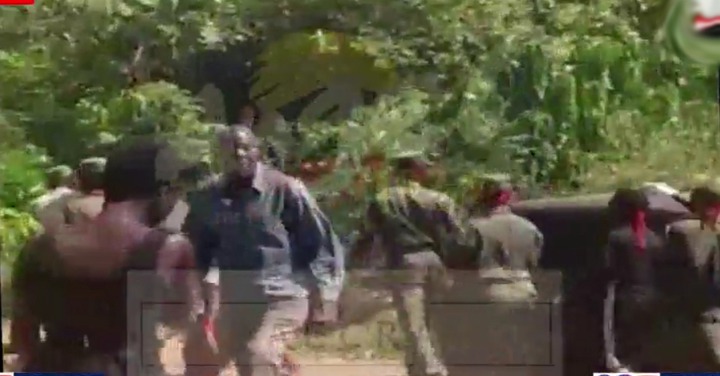 School cadet taking Abigail's remains to the cemetery 
"It was at this point that two of the school cadet members were hit by unknown persons. They collapsed on the spot and their colleagues rushed them to the hospital. The community members wanted to hold the body of Abigail but the cadet wanted to take full control and finish the burial. This was the genesis of the entire brouhaha". Nana Nsroma noted.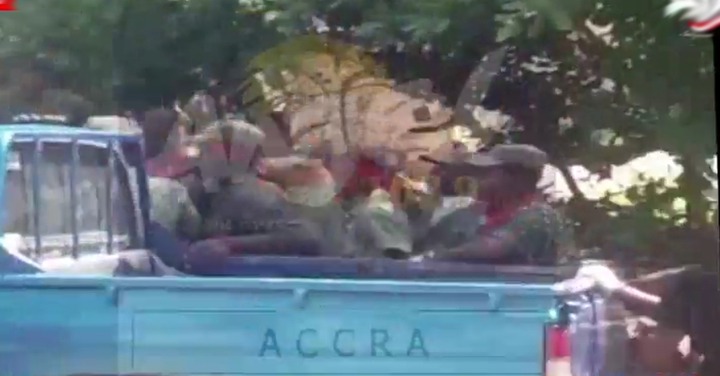 School cadet conveying injured collogues to the hospital
The report further indicates that a tricycle also run over some persons and the fight started all over again. He says it took the intervention of the police to calm nerves. However, some persons sustained various degrees of injuries and are currently receiving treatment.  
Content created and supplied by: BeaNana (via Opera News )