It's our pleasure to get you on this article, but before you proceed on reading, please click on the follow link above your phone or laptop to get more updates and authentic content from us.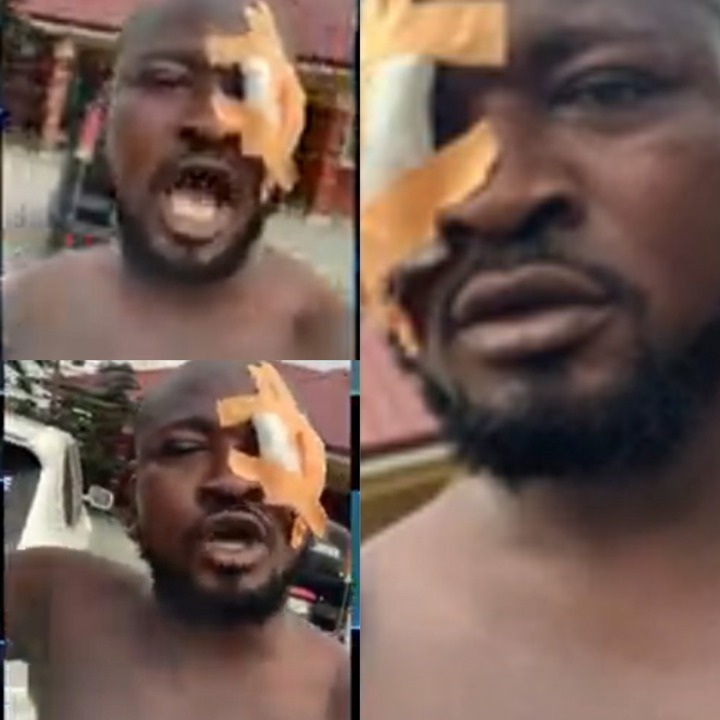 The world we live in today is a shadow of what the world used to be, there Is too much violence, deaths, kidnappings and all sorts of atrocities are rampant.
A video has just imerged recently in which, funny Face is claiming one of his eyes have been lost due to the recent police brutality he had at a bar.
The favourite Ghanaian comedian Funny face claims that in the process of his arrest, he received punches and slaps on his eye which as a result has seriously affected one of his eyes.
This had made it very difficult for him to see clearly and he has promised to make sure that the police officers who initiated his arrest will be dealt with.
Watch the video below: