Cyber Security Ghana has warned the general public against falling prey to Ghana Armed Forces Recruitment scam by determined fraudsters.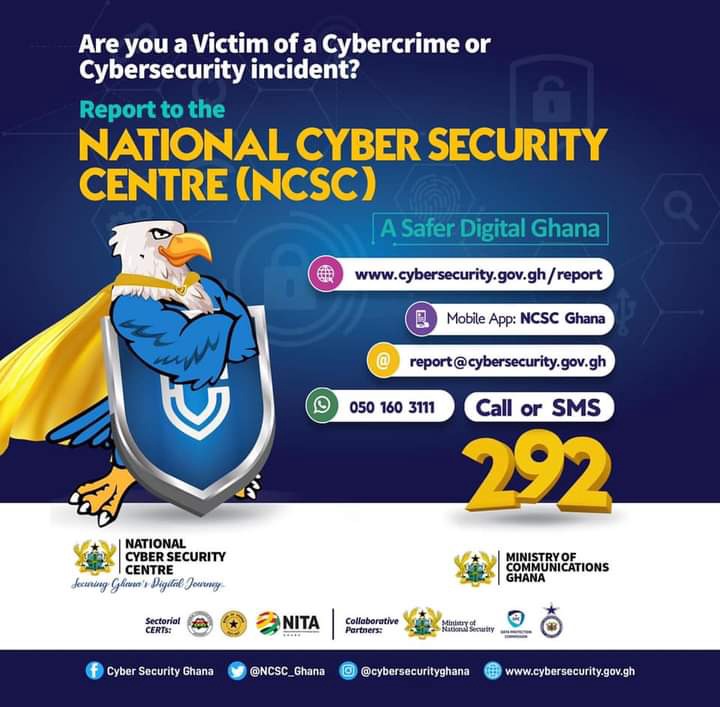 The National Cyber Security Centre shared this warning on their official Facebook page @Cyber Security Ghana on Thursday 11th February, 2021. This comes in the wake of many complains from individuals concerning alleged scam by some purported middlemen who takes money from their victims with promises to get the "protocol" recruitment into the Ghana Armed Forces.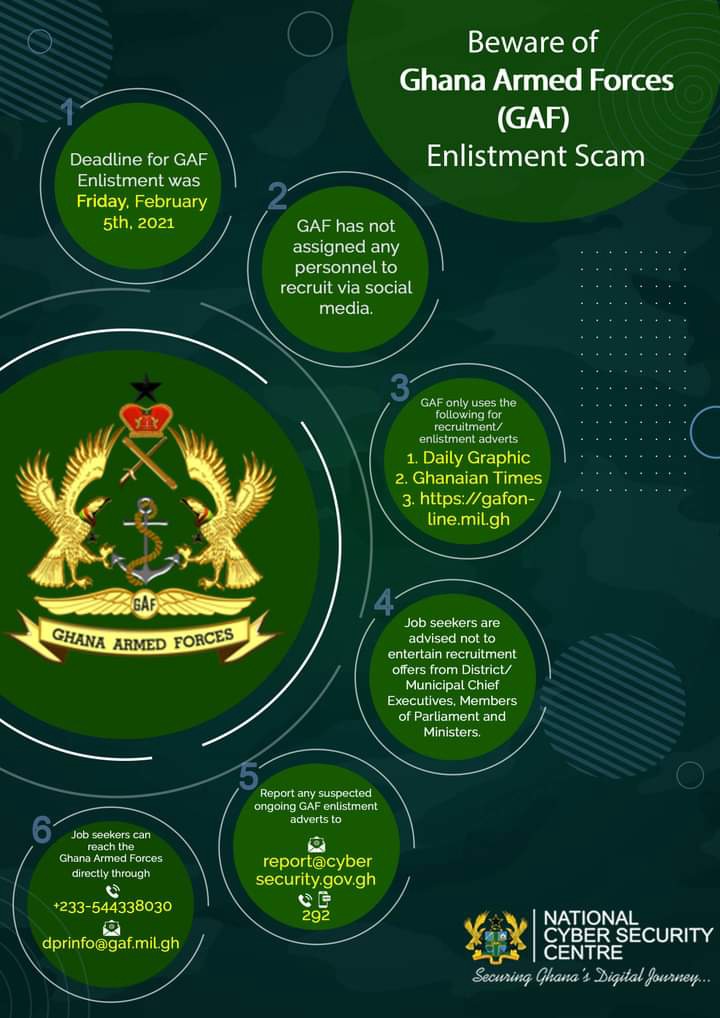 The flyer which was shared revealed that, GAF has not assigned any third person to do recruitments on its behalf on social media. It also stated that prospective applicants should not entertainment offers from people who Calum to be in authority and could help them secure recruitment. The flyer further revealed that GAF uses only Ghanaian Times and the Daily Graphic as their official news portals for announcement, as well as their official website gafonline.mil.gh
Meanwhile the deadline for GFA enlightenment was Friday 5th February, 2021. The general public is advised to report suspected GAF enlistment advers to [email protected] or call 292.
Content created and supplied by: PoliticalNewsRoom (via Opera News )