A video has been captured online where a motor rider collides with a four wheel land cruiser. The video was captured by a CCTV footage. The information gathered is very scanty but it was posted on Joy FM's twitter handle. It was really a sad incident. It was really a sad incident.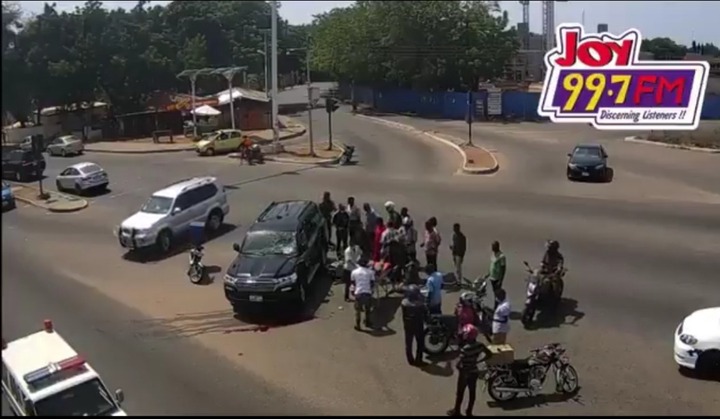 Looking at the short video, the black land cruiser stopped in a traffic and later moved after the light was on. Unfortunately, the motor rider who was on top speed collided with the car. Immediately, the rider was seen flying on air and later hit the ground. He didn't move again and was seen motionless on the floor. The ambulance and the security service were later seen picking up the body on a stretcher into the ambulance.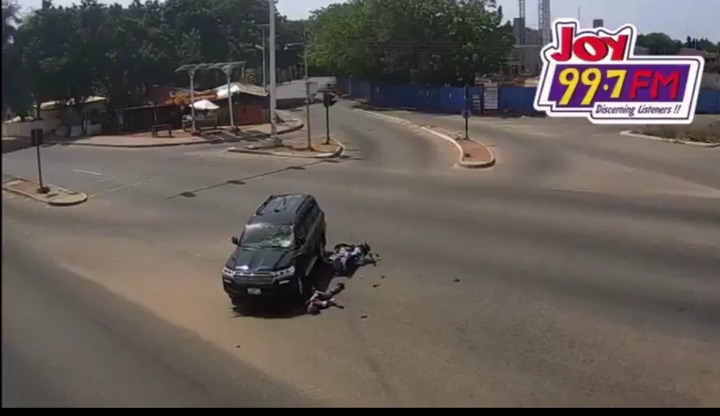 The live video was captured by the CCTV cameras that were mounted in the inner city of Accra. It is really sad why there is rampant Road Traffic Accident in the country. The MTTU have been campaigning for road safety guidelines and have put some measures in place to limit the surge on accidents. It is advised that we follow road safety protocols and guidelines to save us from accidents and injuries that are preventable.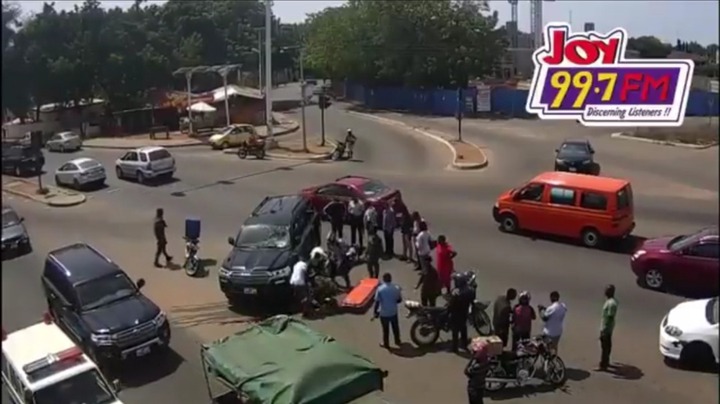 Click on the link below to watch the video:
https://twitter.com/Joy997FM/status/1375013448422150146?s=09
Content created and supplied by: Ahomka.News (via Opera News )