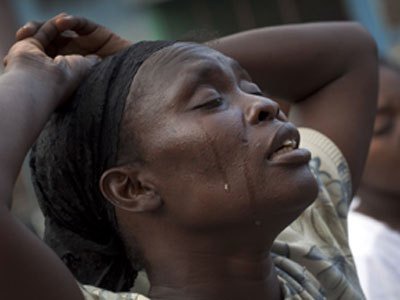 I really need your advice here
I have a girlfriend that I love so much that I'm always thinking about her and I can do anything to protect her. We've dated almost 3 years now and I intended to settle down with her one day and marry. We are both 21 and everything was good, our families know about the relationship and all that. When school was in session sef she used to come stay at my apartment instead of her her hostel until at a point she had just practically moved in so we just lived together anyway. 
We haven't been living together since she went back home later when school closed and me too I was away for sometime due to the corona pandemic. Now the problem comes here. They got robbed during the lockdown and it was really bad, the guys even killed one guy in the area and seriously hurt their security man. That wasn't all after robbing them two of them raped my girl while her grandma was helpless to do anything.
The whole incident has really messed her up mentally and emotionally and i can say she is broken and so hurt. She cant eat or sleep or even be herself.
To make matters worse the problem is, she tested positive for HIV recently while I tested Negative (we had sex later after I returned, but had to stop because she kept having flashbacks) and after following up on what happened I came to understand that it was due to being gang raped by the guys.
She hasnt had sex with anyone but me since we started dating (im her 2nd) The armed robbers were caught though and I think one was killed by police sef like it was that bad. So them dey prison right now while my girl is having issues and problems she may never recover from and all the pains of the incident.
The doctors say the virus in her blood isn't much so if she takes the anti whatever drug and some new drugs that are out there is a high possibility of ridding the virus from her system so that she not longer has the HIV. Its not 100% and its not a cure but since its not advanced into AIDS and the level is really low they can fix it. Money dey house so her family can afford and are already ready to do it. Here's where the matter is.
 And this is making me stressed up because my family wants me to abandon her. My uncles were saying girl that has been raped dier what what and my parents took are saying what if she gives me HIV, what what.
 The thing is I love her so much and we have come a long way with her I don't want to lose her or let go.
 Please help me friends as I am in a dilemma. Should I follow my family or my heart
Content created and supplied by: HubWrites_360 (via Opera News )