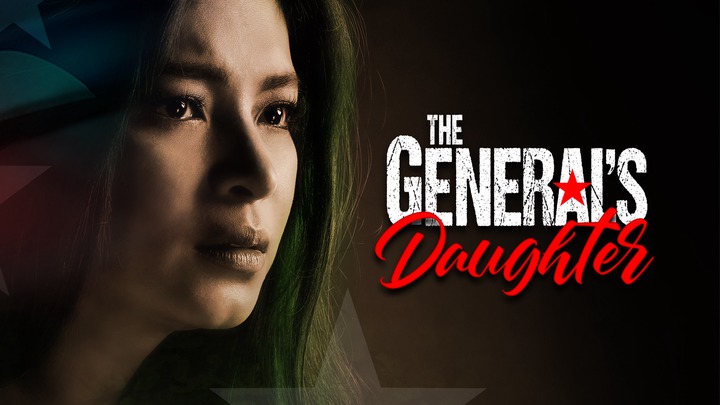 Rhian went to get ready and Ivan told Franco that he had really changed a lot. When he asked what he meant, Ivan said that he was not the type of person to ask help from anyone or follow anyone's orders, especially from a soldier like Rhian's father. He added that he had seen both Rhian and the military as the enemy and Franco said that it was because they all had the same enemy now, and that everyone could change. Ivan pointed out to him that he could have easily killed Tiago but he didn't because of Rhian and that he had really fallen for her. Franco told him that they were just friends and that Rhian had been right - it wouldn't change anything if he had killed Tiago. He asked Ivan what he was going to do and the boy offered to stay behind to help him but Franco told him that he didn't deserve this kind of life and that he should use the chance to do the things that he couldn't do. Rhian came back prepared and Ivan stared at a photo of Claire on his phone as Franco and Rhian went out.
At the Command Camp, Ethan revealed to General Maximiliano that he and Jessie were going to get married. Maximiliano was taken by surprise and he asked Jessie if Ethan hadn't been in a relationship with her sister before. He then told them that their wedding had to be big and Ethan told him that they would be having a civil wedding. Maximiliano suggested that they have either a church or military wedding and Ethan said that they would do that in the future and Maximiliano eventually congratulated them.
Tiago went to see Mayor Dante in his office. He told the mayor that he had gone a long way to be in charge of a whole town and Dante said that he couldn't have accomplished all this if it had not been for him. Tiago told him that he hoped he would also be ready to do him some favors and Dante assured him that every single person in his town was going to vote for him. He offered Tiago a drink and brought up the incident with the congresswoman and Tiago told him that he was going to find a way to tame her.
The villagers and their co inhabitants along with Isabel and Elai stormed through the office, demanding to speak to the mayor. The man at the desk told them that the Mayor was in a meeting now and they couldn't just barge in without an appointment and the people said that they weren't leaving until they had a talk with him. 
Tiago told the mayor that he had a favor he needed to ask. He said that since the Mayor owned a shipping company and he (Tiago) needed a lot of money to fund his campaign, he was planning on smuggling his drugs through his ships. He added that Mr.Han who was one of his associates, had a lot of contacts outside and all they had to do was deliver the products and that he would be greatly compensated just like he had done for him in the past. The Mayor told him to leave it to him to handle everything since the people in his town survived on what he had to offer them. 
Franco and Rhian, disguised as security personnels, sneaked into the BXK Solutions. Franco resorted to kicking a parked car at the parking lot and the car's alarm went off, forcing the guard outside. They sneaked in behind the unsuspecting guard. Marshal had disguised himself as a young package delivery man and he went into the building on the guise of delivering a package to Vladimir Lejano. A guard at the front desk showed him which floor he was on and he began making his way up. He told Rhian that he was on his way to the target's office. He found the office and when he insisted that he had to deliver the package in person, the woman at the reception told him to leave the package there because Vladimir was not at the office. 
Franco and Rhian had made their way up the stairs past the cafeteria. Meanwhile, Marshal handed the package over to the woman and asked her to sign and majority of the workers went out for a lunch break. Back at the cafeteria area, Franco told Rhian that they were probably just wasting time because the guy they were lookin for was not there. Marshal then asked to use the washroom and the woman directed him. 
Back at the Mayor's office, the people kept on insisting to talk to the mayor and the guard held his place, telling them to come back tomorrow because the mayor was not around. Isabel and Elai left with a brief second before the mayor came down the stairs with Tiago. He bid farewell to Tiago and then went to address the people. 
Back at BXK , Marshal came out of the washroom to find the floor he was on completely deserted. 
The people pleaded with the mayor concerning the issue of their houses and asked him reconsider his decision lest they be left with nowhere to go. Dante told them that the housing project that was about to begin were for them and the people said that they would be left on the streets if he kicked them out. The mayor then asked to be excused because he had some matters he needed to attend to. He asked the people to talk to his assistant and when he turned around to leave amidst the confusion, he collided with Elai who had suddenly come out of nowhere and the boy apologized for being so clumsy. After a beat, Isabel came looking for Elai and she found herself in a staring contest with the mayor. She then told the people to leave with Elai while she talked with the mayor. 
Rhian told her father that they had found an extension which lead to the basement through the speaker earpiece plugged in her ears and Marshal said that they might find something down there, adding that the target hadn't arrived yet. Marshal then had to go into hiding as a cleaner came into the office and started collecting the trash. He managed to sneak out when the man was momentarily distracted. Meanwhile, Franco stood guard as Rhian began picking the lock. 
Somewhere at the mayor's office, Dante asked Isabel what she was doing there and she said that she was just there to help her friends. Tiago, who was just coming in from the other side, listened in on their conversation when he spotted Isabel. Dante told Isabel that he wouldn't listen to the people even if she had come with them, then he told her to get out of the place. Isabel shot back at him that she was just leaving anyway. She told him that he hadn't changed one bit. When she left, Tiago came out and told Dante that there was something they needed to talk about. 
Marshal regrouped with Franco and Rhian. An armed man inside the room Rhian was trying to break into told his colleague that he had just heard something and Marshal, Rhian and Franco went into hiding as they came searching their way. When the men found no one there, they went back and told the workers that the general wanted more news articles. Marshal, Rhian and Franco came out of hiding and when Franco said that they needed to strike now, Marshal told him that there was too many of them.
The Mayor asked Tiago if he needed any further clarification about the drug operation and Tiago told him that it was about Isabel. He told the mayor that he also knew Isabel and it seemed more like he (Dante) had some history with her. After some persistence from Tiago, Dante finally admitted that the two of them had had a past together.
Dante told Tiago that he had met Isabel some years a go during one of his parent's work. He and his friends had made a bet over her and after he had had his way with her, he had gone ahead to marry someone else. Thiago asked if Elai was his son. He then asked Dante to get close to Isabel so he could learn the whereabouts of Rhian and Marshal.
On the first floor, Marshal was hiding behind a wall at the hall of the company when Vladimir came in and asked a guard to go and park his car.
Maximiliano received a tip and he asked the troops to get ready so they could go and verify.
Ethan and his men along with Noblejas and her team with Jessie made their way to the place. Jessie, her phone on loud speaker, told Maximiliano that BXK Solutions was an IT company owned by Zandro and Vladimir. Ethan then said that his team was ready to move and Maximiliano told him to find out everything about the company.
Ethan and his men arrived, accompanied by the police. An officer asked to speak to the owner of the company.
At the company's parking lot, Franco told Rhian and Marshal that the police and the military were inside so they had to get ready and act fast. They went into their car and got rid of their disguises. Franco said that they had to go and get the target but Rhian told him that there were too many officers at the scene and all over the place and that she hoped Ethan and his team would be able to capture whoever was behind this.
The officer insisted that they talk to the owner and the receptionist led the officers and Noblejas and her team upstairs. When they stormed into Vladimir's office, they realised that he had already escaped. On Noblejas' orders, they surrounded the area and began searching the place.
Vladimir sneaked past Ethan and his team. There was a confrontation where Ethan shot down two armed men and the gunshots sent some of the workers running out of the building as more shooting went on inside.
Mashal, Rhian and Franco were still waiting outside when they saw Vladimir running past them. Franco wanted to go and get him but Rhian stopped him, saying that the authorities might recognize him. Marshal then suggested that they follow him and Franco, who was driving did so when Vladimir got into his car and began making his escape. Franco was impatient to grab the guy and Marshal told him to corner him at an isolated place. After a while, Franco cornered Vladimir at a turn and Marshal put a bag over his head before they captured him.
Later in the evening, Zandro, the owner of BXK Solutions arrived at his company to find the place sealed off and swarming with the police and the military. He asked what had happened and Ethan told him that they had received a tip that his company was operating a troll farm (a place where people antagonize others online by deliberately posting inflammatory, irrelevant, or offensive comments or other disruptive content such as fake news that damages people's reputations) sponsored by a group of terrorists and when they came to check it out, a gun battle had ensued with his employees who were carrying firearms. Zandro said he didn't know something like that was going on because although he was the owner, Vladimir who was his business partner, was the one in charge of operations. 
Franco dragged a bound Vladimir into a room Thomas had learnt them. He made him sit and then he also sat in front of him, and when Marshal removed the bag he had put over his head, Franco pointed his gun at him and dared him to scream. Vladimir said that he knew they were the terrorists, and he asked what they wanted. Marshal shot back at him that he was "Tres" and he also knew what they wanted. 
Back at BXK, Ethan told Zandro that Vladimir had vanished into thin air during the altercation and all of his employees claimed not to know his whereabouts. When Ethan requested for the CCTV footage of the company, Zandro assured his full cooperation. 
Marshal asked Vladimir to tell them what Tiago's plan was and the guy asked what he was talking about. When he continued to insist that he knew nothing, Franco asked why they couldn't shoot him already. He grabbed the guy and pulled his shirt up, then told Rhian and Marshal that Vladimir didn't have the mark. Marshal asked what he meant by that. 
Flashback : Tiago lined up some young recruits. He retrieved a hot metal from a fire and branded a symbolon Rhian's back.
Rhian revealed to her father that Tiago had branded them when they were children, a sign that they were the most brightest and skilled in their group. She showed him her mark and Franco also did same. When Marshal asked whether they had the wrong guy then, Franco asked Vladimir whether he had had his removed and the guy insisted he didn't know what he was talking about. Meanwhile, Zandro was tracking down Vladimir's location. 
Zandro called Tiago on phone and told him that his business partner had been captured, the troll farm had been closed down and the authorities and the military had their eyes on him. Tiago told him to find Marshal, Rhian and Franco because he was certain that they were the ones behind it and Zandro said he had tracked down where they had taken Vladimir and he was on his way there and that those people would not escape his vengeance.
Content created and supplied by: Brilliant_NewsGh (via Opera News )