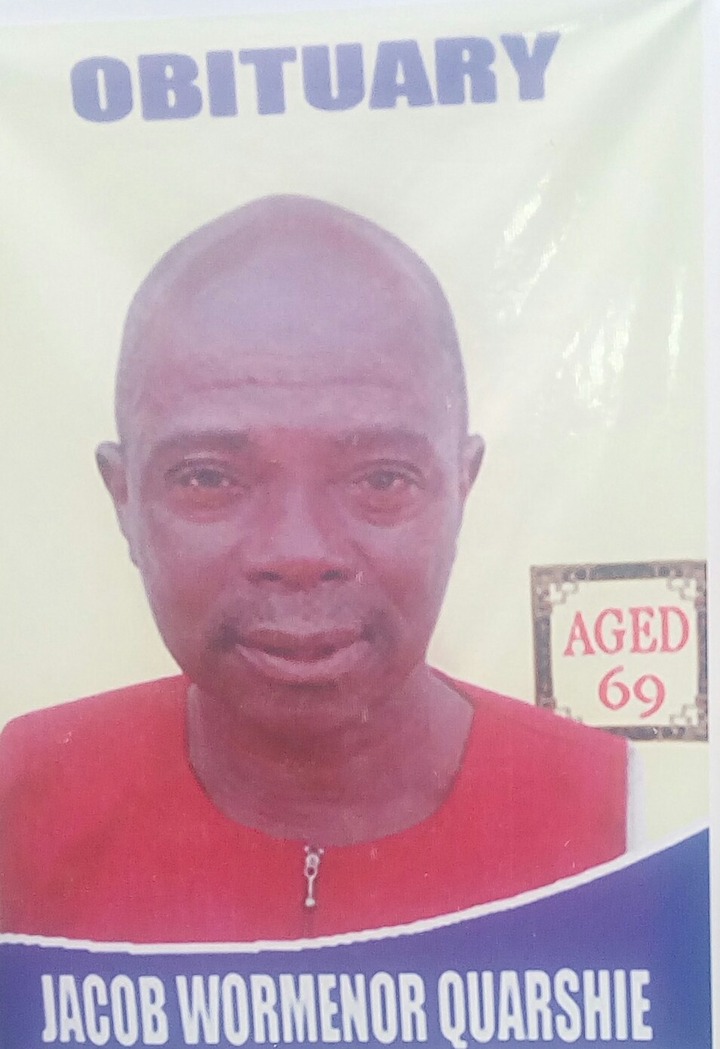 Family to bury 69-year old man who was murdered by his daughter 
Jacob Wormenor Quarshie who died last month, will be buried tomorrow morning as the family prepares to make a short burial ceremony for the man, whose daughter took his life mistakenly. Jacob who found peace at Sapeiman in Accra, was not allowed to hit his seventies, before his life was cut short over a mere arguments. Jacob was having a discussion with his daughter on the 15 of March 2021, when the daughter Eva, became furious of what the father said. Eva who was the second child of his father, had her younger sister married, and Jacob became worried over it. Jacob was blessed with three children, before his wife died in 2006, when she was going to Suhum for a pineapple stock she had ordered for. The wife was into pineapples trading, and she took them from Suhum always, because of their affordable pricing and the taste importantly. The wife's car had an accident, and she was among the casualties that day, when the commercial vehicle crashed into a valley, after escaping from crashing another car on the Accra Kumasi road. 
Jacob has since been living with his youngest child Mavis Quarshie, until she got married in 2020. Mavis who was living with her father and cooking for him, met her husband in Sapeiman and both wedded before moving in together. Mavis is the third born of Jacob, whiles Eva is the second born and the first born been a man. Jacob could not understand why Eva had moved into the house of her man, whiles the man hasn't wedded her, and called her for talks. Jacob wanted Eva to be a responsible elder sibling to Mavis, who waited to be wedded before moving into her husband's house.. 
Eva saw the attack from her father as personal, as she believed the father wanted her to move in with him, so she can cook food for him to eat and take care of him, since Mavis was going to her matrimonial home. Jacob raised the subject, any time he was with Eva, and that pissed the woman on the 15 March, when the father brought the subject of marriage again. Eva defended her man that, when they are ready, they will come and do the wedding that Jacob was dying to have. But Jacob just wanted them to do something small, so he could feel proud of all his children getting married, but Eva did not see it like that. 
She got angry when the father brought the subject of her marriage again, and wanted to leave back to her man's house, after visiting Jacob on the 15 March. Jacob blocked the entrance that, he won't let Eva out until she agrees to what he was saying, and come back and live with him, until the man comes to wed her, in front of everyone. Eva pushed the father out of her way, so she can pass her way out. Jacob lost balance, and crashed his head on a leftover mortar residue, which was in the middle of the compound. Jacob died in the spot, without saying a word. Eva was arrested on the same day, and is still in remand. She will be back to court on Friday 30 April 2021, to face her crimes. 
Jacob whose body was handed to the family last week Monday from the police, will be laid in state tomorrow morning, Friday 2 April 2021 for viewing. He will be there for six hours, from three at dawn to nine in the morning, where family will take him to the Assembly's of God Church for Memorial service, and to the Sapeiman cemetery, where he will be given a befitting burial. Family will sit for his full funeral after the burial, and will end everything tomorrow evening, because of the holidays.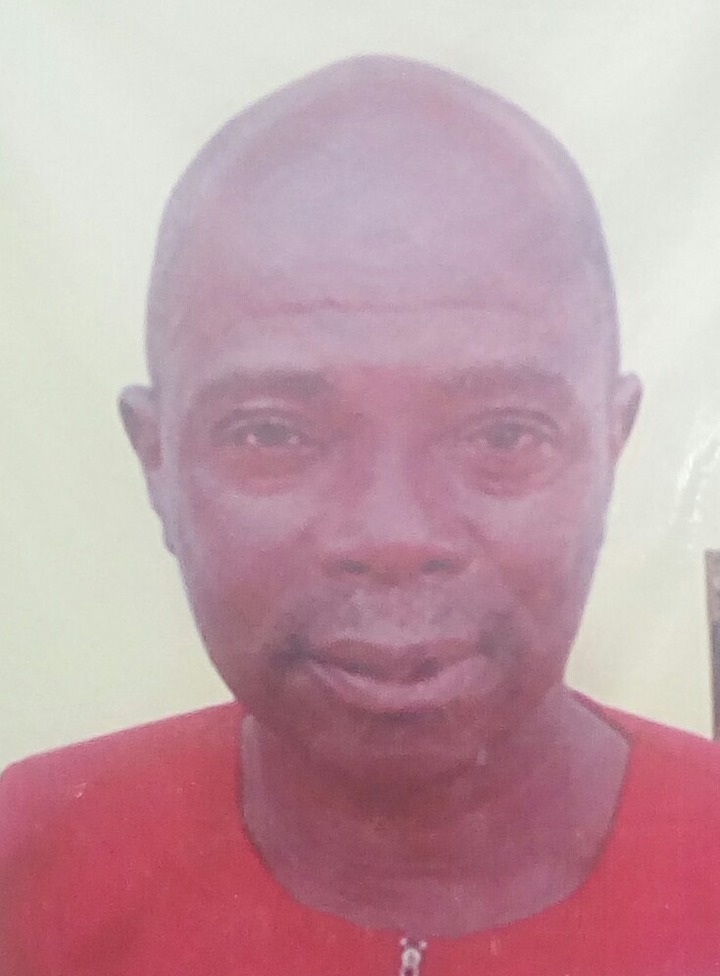 Content created and supplied by: RockyJDJones (via Opera News )