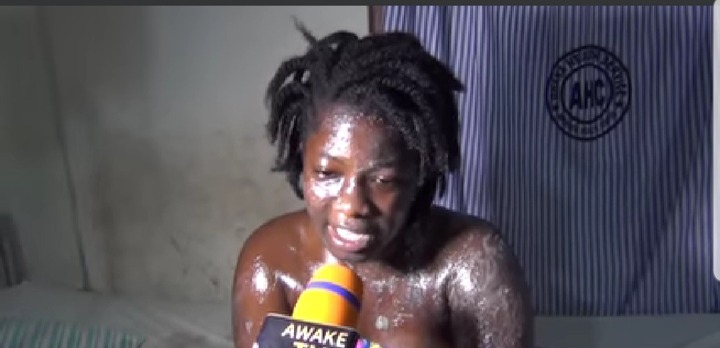 A man allegedly attacked his 31 year old wife with acid at their residence in Akim Aduasa( apenkwa ) on Wednesday morning.
Police said the accused, identified as Kofi Nyarko is a taxi driver whiles Nana Ama is a hairdresser by profession.
Kofi Nyarko who is addicted to alcohol, always thrashes his wife after consuming alcohol. On Wednesday morning, an argument broke out between the couple.
Kofi Nyarko in a fit of rage, poured toilet-cleaning acid on Nana Ama's face. when he attacked her with the acid, their 8 year old daughter, who was in the house, rushed to save her mother and unfortunately some of the acid got into contact will her body.
The mother and her daughter were admitted to Akim Oda Government Hospital for treatment. But according to the police this morning, they said, the mother and her daughter are in good condition.
The police said an investigation into the case is underway. The accused has not been arrested.
Thanks for reading
Content created and supplied by: Yawkyeinews (via Opera News )