Always I use to say that we are living in a world full of surprises and wonders. Only God can judge, this statement limits us as men to define what must befall any ordinary man in crime. But as humans we are, sometimes we make decisions for God to approve them. Money is the root of evil but poverty is also killing some people. In all, hard gives birth to respectful success. Any other way apart from hard work is considered to be evil.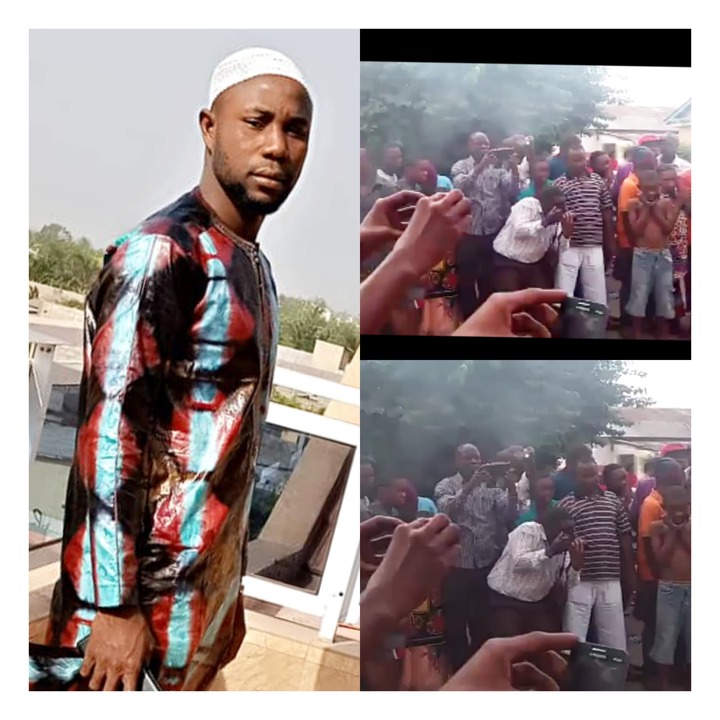 Just in and trending on social media platforms most especially on WhatsApp is a video in which a man is suspiciously beaten and burned out to death for killing children for Money Rituals At Senkase. Senkase happens to be a settlement in the Savana Region of northern Togo. It is a few kilometers away from Togo – Burkina Faso – Ghana tripoint and it is a border checkpoint between Togo and Burkina Faso and between Togo and Ghana.
According to the commentary from the video, the man built a nice mansion and in some few weeks he started to build another one, this raised a lot of pessimism as some people were accusing the man of killing children for Money Rituals.
As a matter of fact, the man struggled through fire till dead. Initially, he was wailing and calling for death but death refused to answer him but eventually, he gave up the ghost. May his soul rest in peace. Please is this the right and the perfect way to deal with cases like this in our Societies?
Check the video out here.. https://www.operanewsapp.com/gh/en/posts/CP-36ANK6AOm
Let's know your thoughts on this by commenting in the comments section. Like, share, and follow for more updates.
Content created and supplied by: GH_News99 (via Opera News )