This article reviews the nutrition, benefits, and common uses of Tora leaves and root. Its is called colocasia as botanical and in Ghanaian language some called it "Brobe", "koko" "Ntwubu". Traditionally tora plant which is consumed by cultures within the tropical and subtropical regions, taro are now available in specialty markets worldwide. Based on the region, there are several recipes used to prepare them.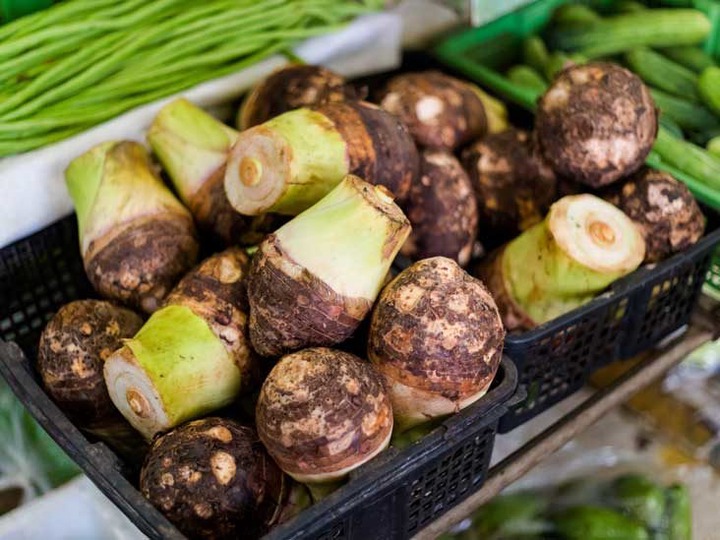 Taro root is a starchy root vegetable originally cultivated in Asia but now enjoyed around the world. It has a brown outer skin and white flesh with purple specks throughout. When cooked, it has a mildly sweet taste and a texture similar to potato. We all know diabetes patients are not to be allowed to eat any starchy food but the root od tora is a great source of fiber and other nutrients that offers a variety of potential health benefits for diabetes patients by improving blood sugar management and for those with gut and heart health.
The leaves are the heart-shaped leaves of the taro plant are commonly grown in subtropical and tropical regions. While generally known for its edible, starchy root, the leaves of the taro plant also serve as a staple food in various cuisines. While consuming, cooked taro leaves may offer some health benefits, it's important to note that the uncoked raw leaves are poisonous before cooking its can cause mouth itching. While many foods contain oxalates, such as spinach, beans, soy products, and beets, the amount is too small to have any poisonous effects. Younger taro leaves contain more oxalates than older leaves, though they're both poisonous when raw.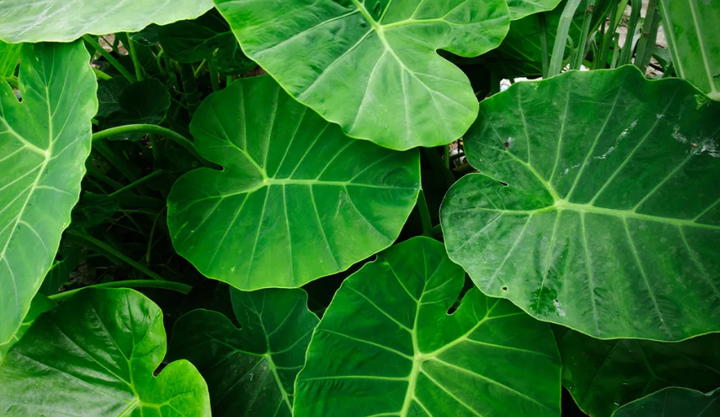 It's also important to note that some people experience an itching sensation when handling raw leaves, so wearing gloves may be advised. The leaves can be added to soups, stews, and casseroles, making them a versatile vegetable. They're rich in several important micronutrients, such as vitamin C, vitamin A, folate, and calcium, as well as disease-fighting antioxidants.
Lastly, taro leaves can be cooked and eaten plain similar to other leafy greens, such as spinach and kale, though it's important to cook them sufficiently to reduce their oxalate content. Taro leaves are a nutritious leafy green similar to spinach, commonly grown in subtropical and tropical regions. Their high fiber and low calorie content make them an excellent food for boosting heart.
Enjoy eating they most available in most super markets across Ghana. We have many varieties which are not edible so check before you buy Thank you. Please you share with others especially Diabetes patients to help them to reduce their sugar level.
Content created and supplied by: HisExellency_75 (via Opera News )