A Toyota Land Cruiser Prado with the registration number GN 3966-17 has been involved in a crucial accident claiming three lives.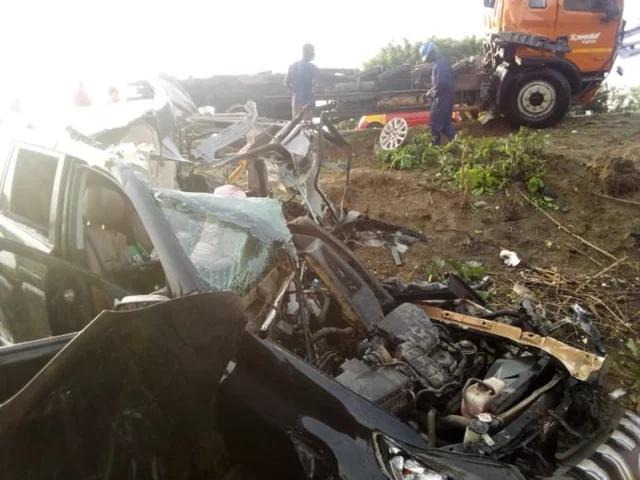 According to reports, this Toyota Land Cruiser had three foreigners on board who were traveling from Accra to winneba.
Just before the Okyereko bridge, the Toyota Land Cruiser who had a male and two females who are all foreigners on board tried to overtake a car in front.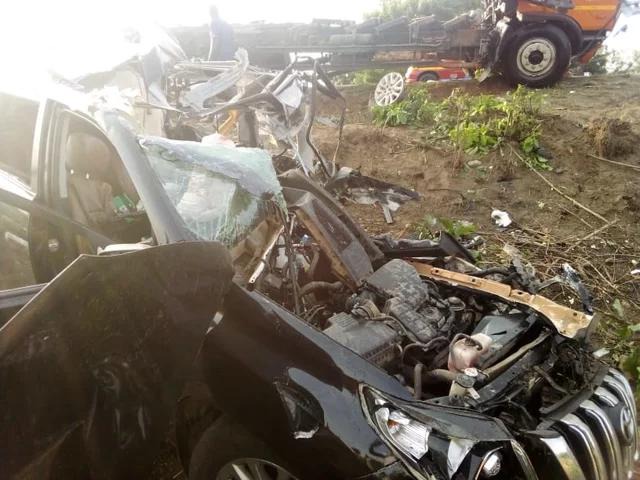 Unfortunately, the overtaking could not become successful, the land cruiser collided with a trailer with the registration number GG 752- 20 which was heading from Winneba to Accra.
According to sources, the three foreigners died on the spot. Their unknown bodies at the time of police Reporting process have been conveyed to the Winneba Trauma and Specialist Hospital.
Nana Kofi Adjei of Adom FM who happens to be an eye witness of the scene also confirmed that, all the people in the Toyota Land Cruiser died on the spot due to the dangerous overtaking the driver did.
During the process of overtaking it veered of into the other lane and collided head-on.
Content created and supplied by: ElohaiBusiness (via Opera News )