A young man believed to be in 30s was found dead at Bronyibima estate, a Community near Elmina in Central Region in the early hours of Tuesday April 6, 2021.
The body which was lying on the road that links Bronyibima Estate to Sanka had his face on the ground. He was naked with various degrees of injuries on his back and buttocks which suggested that he was beaten.
Beside that, a dead cat had been place on his neck covering certain parts of his face which made it difficult for the onlookers to identify him.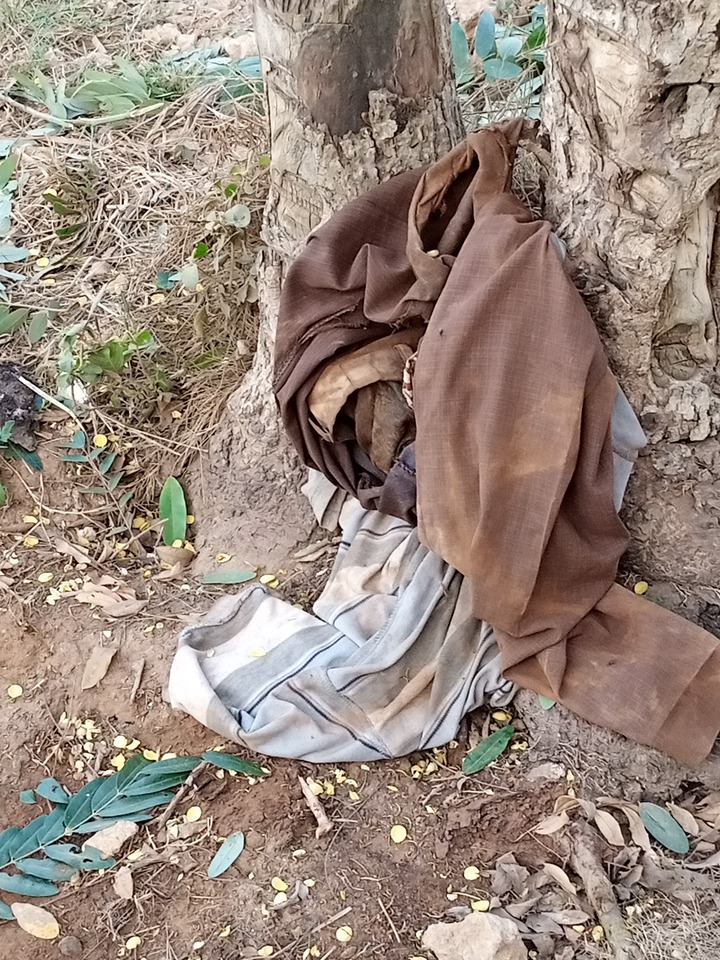 In my one -on -one interaction with a woman who failed to give her identity said, she heard it around 1:00am
"I heard the noise around 1:00am on the road so I stood and peep through my windows. He was being beaten but I didn't know who they were. Actually, they were bringing him from the Sanka side but I can't tell whether they are from Sanka or not" he said
Police had taken the body away pending further investigation
Content created and supplied by: SirObanji (via Opera News )