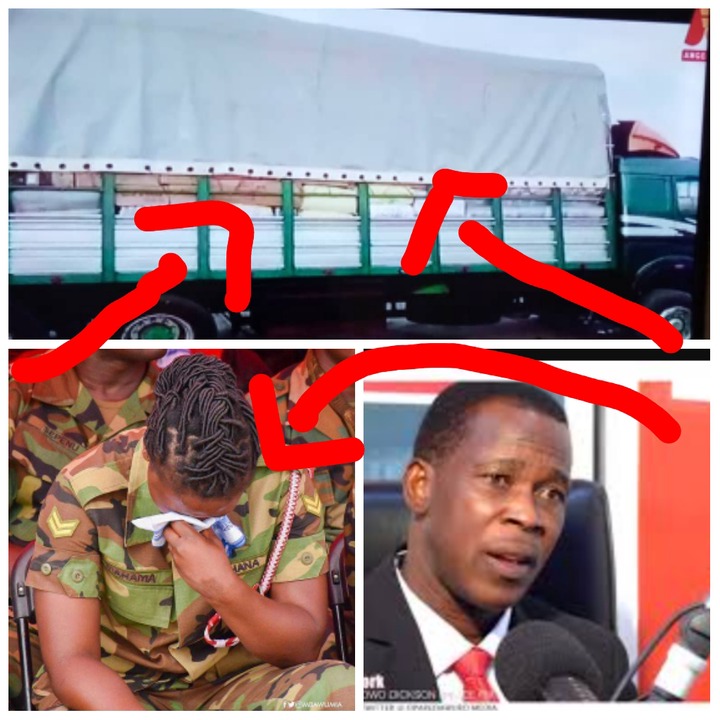 A well Built Military Man who has donated his car to convey covid-19 vaccines could not hold his tears as he wept uncontrollably to Angel TV Journalist Kwadwo Dickson.
According to him, on his way to deliver the vaccines to the central regional health directorate, the car broke down on the Way. He and his friends moved to a nearby town to get fitters
Upon their return, they realized that thieves have taken the cargo car away. What surprised him was that none of the police barriers on the road was able to detect that the car was not with a professional driver and owner.
In total tears, he begged all Ghanaians to help him look for the car. His greatest cry is that it contains covid-19 vaccines which is meant to save lives.
Kwadwo Dickson listened to him and urged the public to help him because the vaccine is our own vaccine.
Content created and supplied by: Morby_NewsGh (via Opera News )