The late Ahmed Suale was an investigative journalist who worked with the Tiger Eye P.1, a private investigative agency headed by an Award winning investigative journalist Anas Aremeyaw Anas.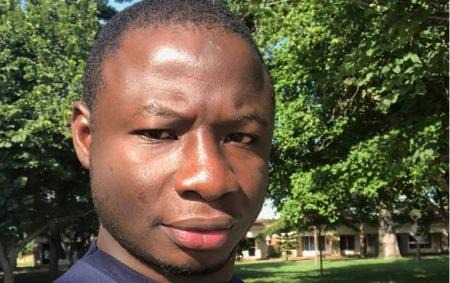 Anas in recent times is known to be behind the number 12 investigative piece where Ahmed Suale was featured in the doctoring which uncovered some sports officials who in one way or the other violated the FIFA rules in extorting money from victims. 
Its been two years since the demise of Ahmed Suale and yet the perpetrators have not been identified. Ahmed was shot dead in his chest and neck on 16 January 2019 in Accra - Madina.
On monday 18 January 2021,  the Ghana Journalist Association (GJA) and the Media Foundation for West Africa(MFWA) have decided jointly to provide an investigative body together with the Tiger Eye to mount pressure on the government and state security agencies to fish out the killers of Ahmed Suale.
"There is going to be a forum today Monday 18 January on the increasing levels of elections related threats and attacks against journalists as well as the second anniversary of the assassination of the investigative journalist Ahmed Suale. The forum will discuss measures to stem the tide of attacks against journalists and also push for justice for the assassination of Ahmed Hussein Suale" said in a press release signed by Affail Monney the Ghana Journalism Association (GJA)President.
The Ghana Journalism Association(GJA) president has assured Ghanaians, that he will do anything possible to seek justice for Ahmed Suale, at an Annual Bar conference in Takoradi.
" crime is crime,our law enforcement agencies are required to ensure that perpetrators of crime are rapidly apprehended and prosecuted. Strenuous efforts are being made to find the killer or killers of Ahmed Suale,who will be found and made to face justice ", GJA president added.
Please like, comment and share for others to read
Content created and supplied by: Roybolton (via Opera News )