Day in and day out accidents and incidents occur on our various roads across the country some of which are fatal whilst others come along with severe pains and tragedy on its victims.
Today at exactly 9:02 am I happened to be at the entrance of Berekum College of Education and a sad and nearly fatal accident occurred on the Berekum-Sunyani road. A Tricycle Loaded With five men and one lady was moving from 'Kato' to Berekum town. The driver was moving at a high speed. A motorbike commonly known as 'Mapuka' crossed the Tricycle (Aboboyaa).
The Tricycle driver upon saving the motorbike driver took a sharp turn and as a result, one side of the Tricycle was lifted. The other side on the ground was not able to hold the passengers firmly on the ground and as a result, the 'Aboboyaa' turned upside down.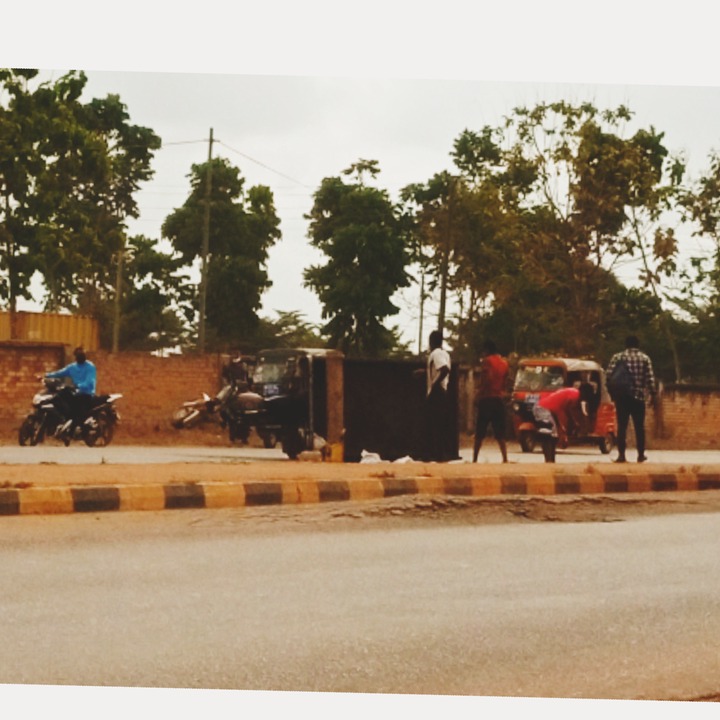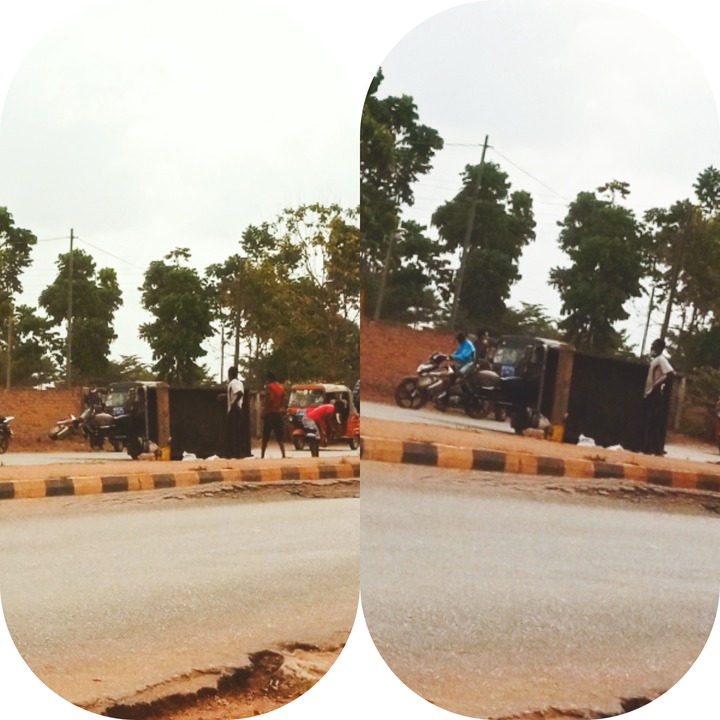 The lady was slightly wounded, the driver had some small cuts on his hands and the five men were also slightly wounded. To God be the glory, for His grace has saved them from death.
Kindly follow me for current news updates.
Content created and supplied by: GH_News99 (via Opera News )