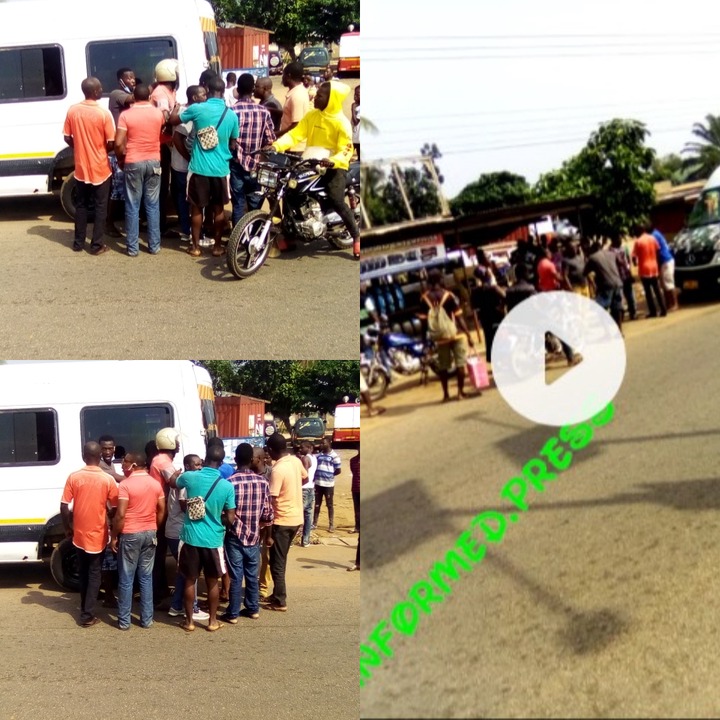 In the early hours of today, Tuesday, a very unusual scene was captured by our media at the Accra Lorry Station In Sogakope. Before you load your car with passengers, you need to go to the station itself, pay to the station master and wait until it's your turn to load your car too. It has been so for a very long time now until today, February 9, 2021. A car on scale or in other words, a car which is supposed to load passengers will not be happy with any driver that will pick passengers close to the station. If they spot you early, they'll stop you by putting spike strip around your car tyre. Around 10:00 AM today, a driver coming from Aflao with few passengers, stopped close to the station to pick up passengers but was caught by the driver on scale.
Click On The Follow Button At The Top To Follow WovenuGodwin's_NewsHub
The driver quickly informed the station master and before the car could move, the spike strips were already laid around his car tyres. Once the spike strips are laid around your tyre, you wouldn't dare to move the car because your tyre and your tube will be punctured by the thorn-like metal. The driver stopped the car and then came out in order to remove the spike strips but wasn't allowed to. They were struggling in a calm manner until the driver on scale accelerated things by hitting the other driver's chest. The driver who has gone against the station rules, tried to hit him back but he was stopped by other drivers at the station. The other drivers backed the driver on scale so the driver who's gone against the rules of the station stood no chance at facing them all. His mate rather got into battle for him. He fought with the driver who's car was on scale, even though he was a small boy.
The fight was separated later on but still the quarrelling wouldn't go down. The driver who went against the station rules' mate seized the phone of the other driver. His master advised him not to give it back to them. They tried to get hold of the mate but the driver was protecting him. He later gave out the phone and went back into their car. The other driver's at the station were about to remove the spike strips when the station master came. He was very angry and didn't like what the driver had done so he said they should leave the spike strips there.
After pleading with the station master who had wanted to inform the police of what had happened close to the station, he finally agreed to let the case slide. He warned the driver and told him to obey station rules and not violate them again.
Here are the videos taken at the scene;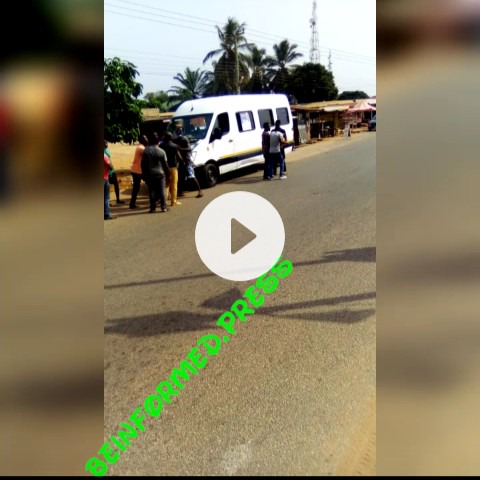 Other photos taken at the scene;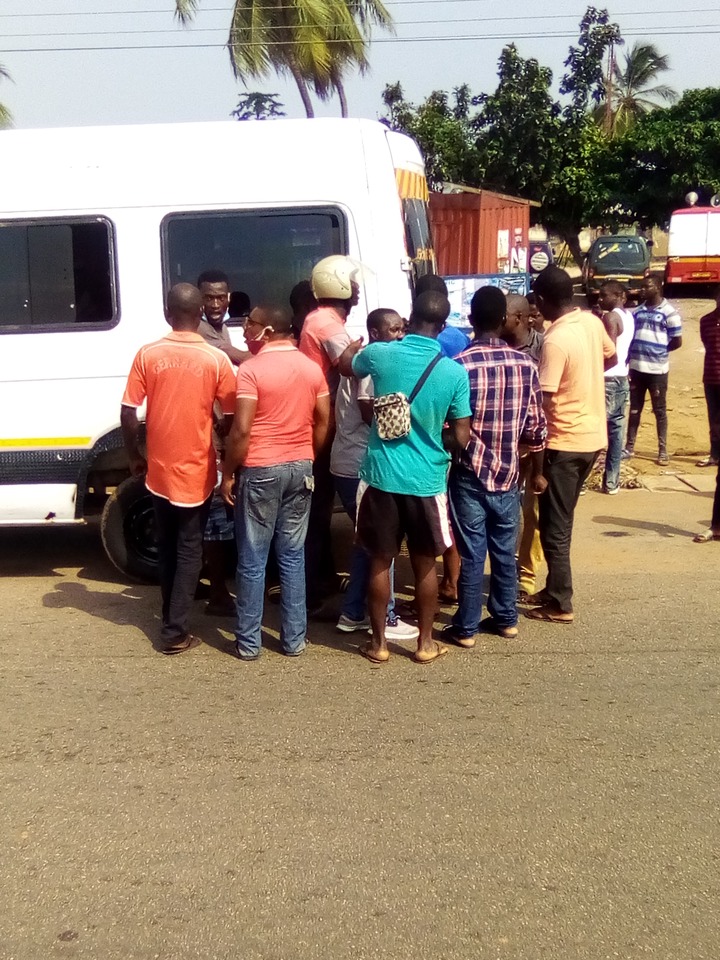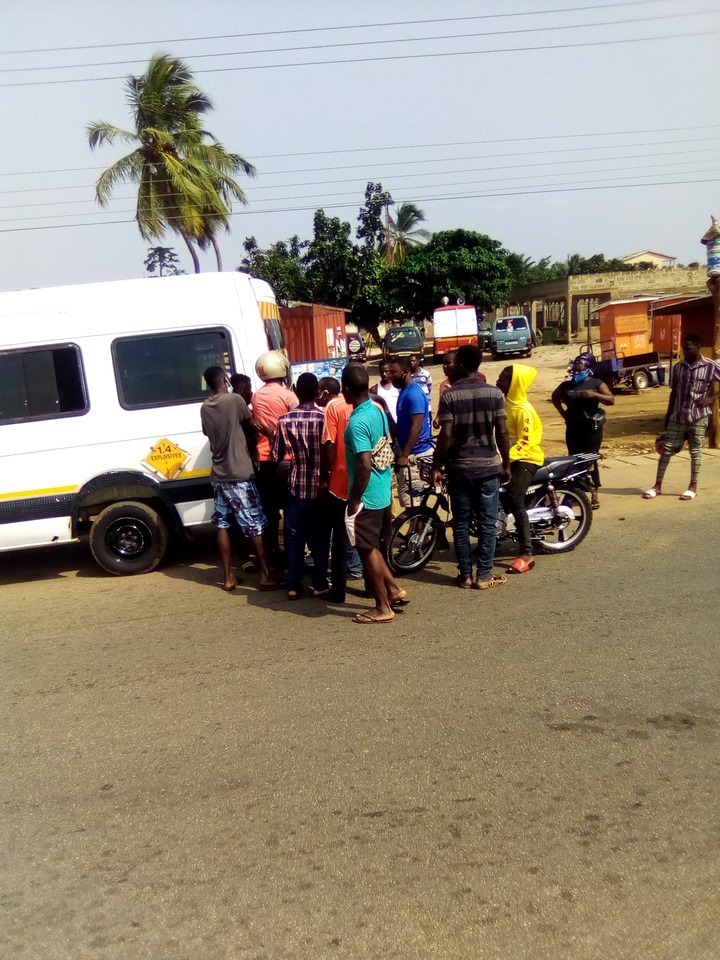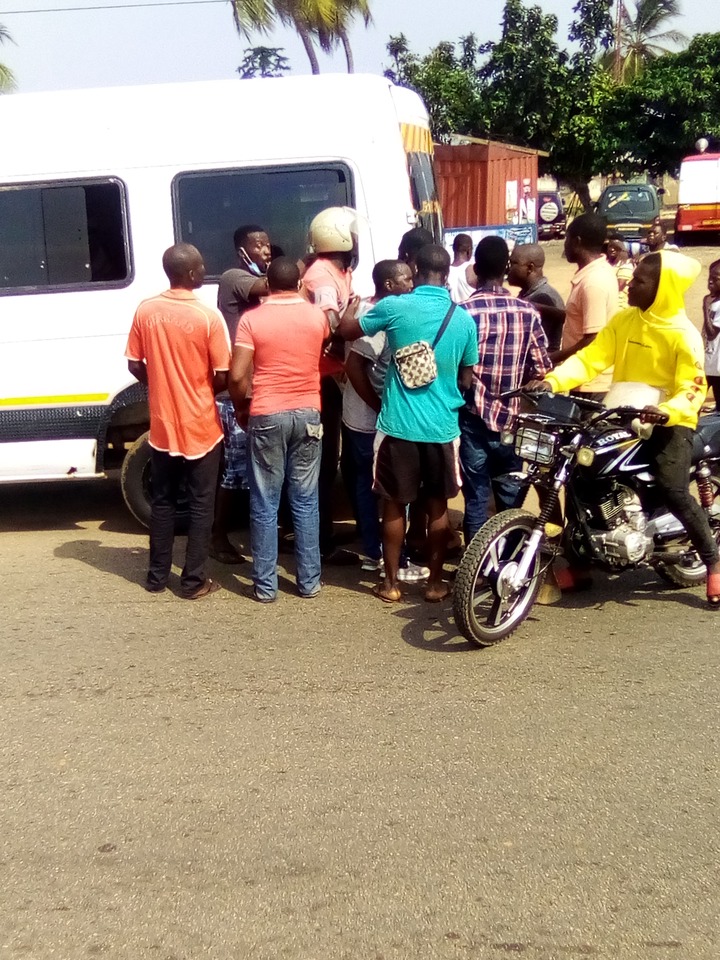 Content created and supplied by: WovenuGodwin's_NewsHub (via Opera News )