The Bible says that you should train up your child in the way of the lord so that when he grows you can have rest. This Bible passage is very important for every parent to know because if you fail to train up your child the problem he or she might cause for you may be too much for you.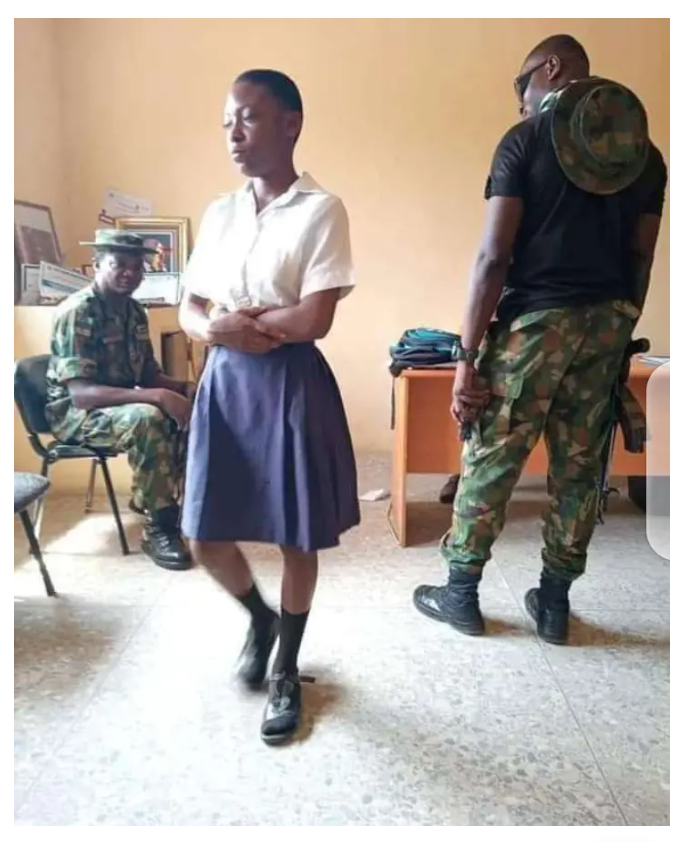 Some photos of a young girl who went to school with a gun have gone viral on the Internet and this is the kind of thing every parent will never want for their children. But when you fail to train up your children they are bound to happen to you.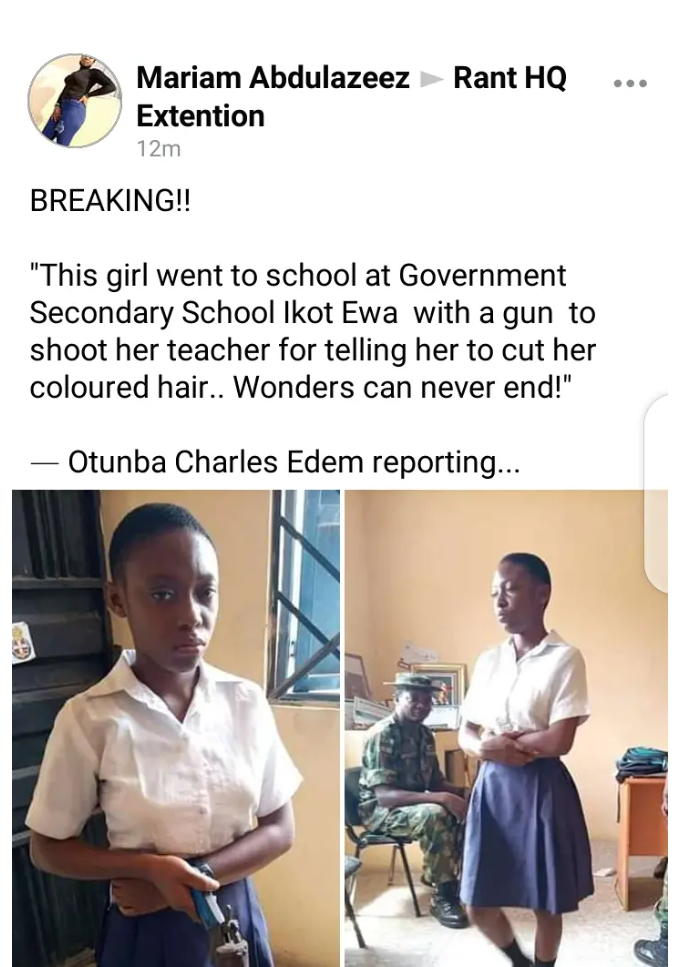 The incident was reported by a Facebook user named Mariam Abullazez, she reported that the Young Girl who is a student at Government Secondary School, Ikot Ewa allegedly went to school with a gun to shoot her teacher for telling her to cut her coloured hair. The young lady probably tinted her hair for Valentine and came to school with the hair, so the teacher told her to cut her hair.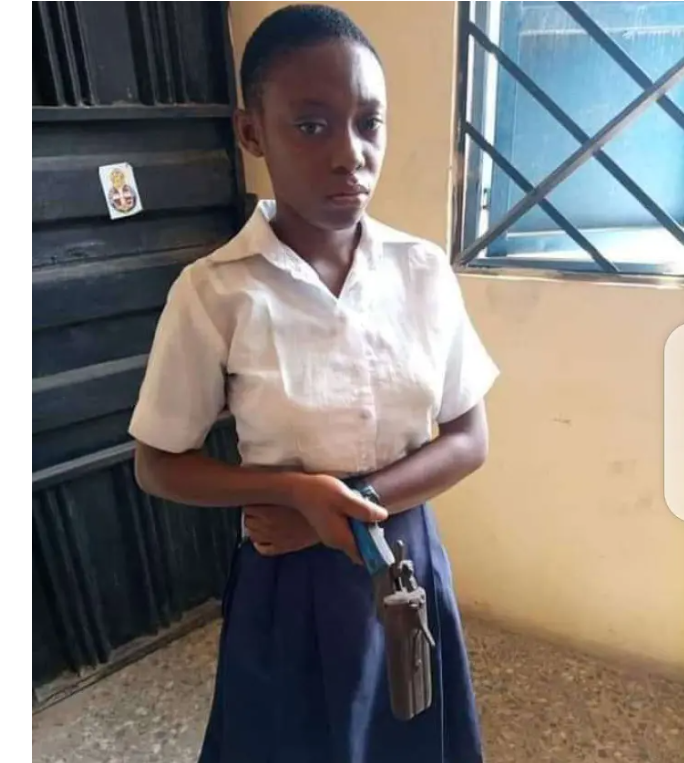 However, in the photo that went viral, the young student had already cut the coloured hair and it seems she was unhappy with the teacher's decision for her to cut her tinted hair and which made her think that shooting the teacher might be the best option for her. But thanks to God the young student was caught by the security personnel before things get out of hand.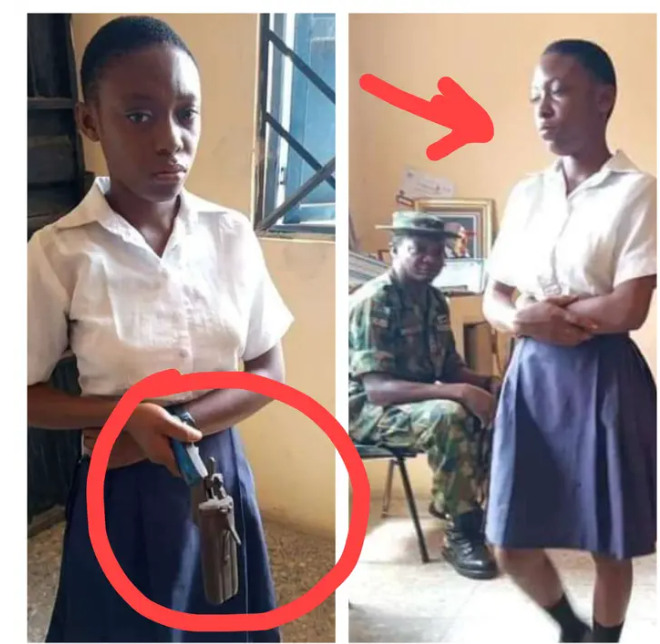 So my advice to every parent is that train up your child if you don't want them to cause trouble for you in the future.
Here are people reacting to the pictures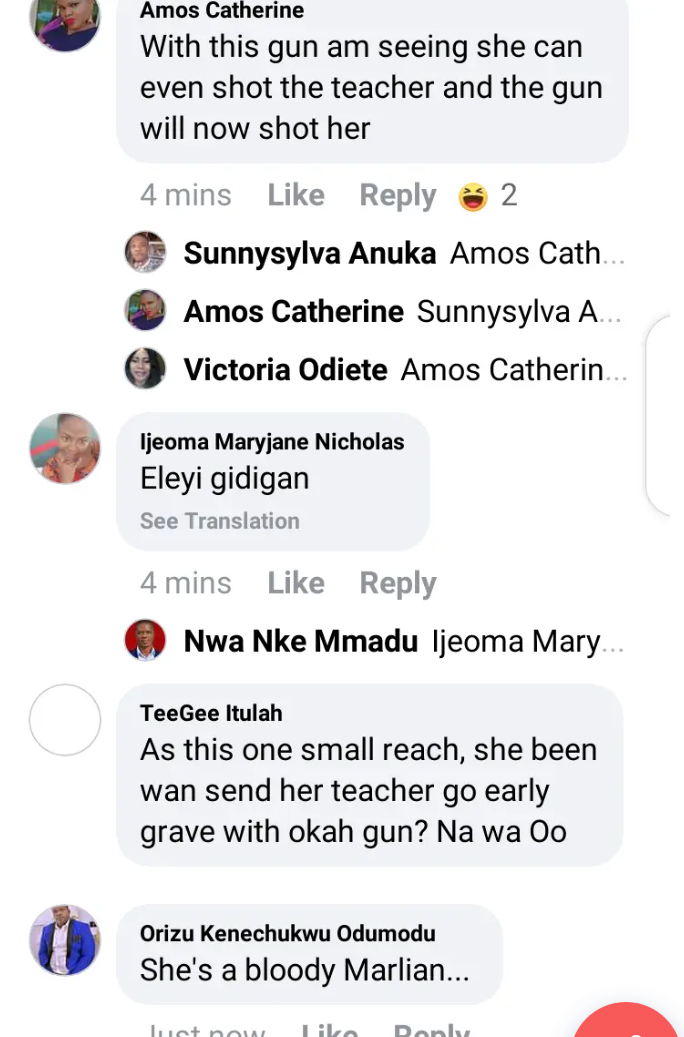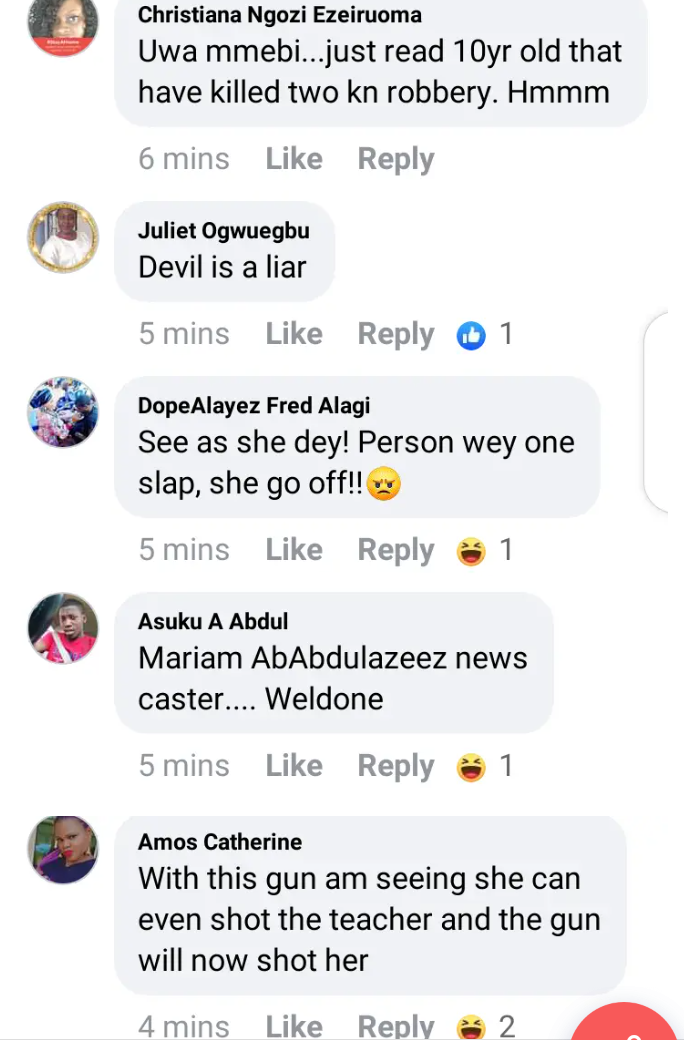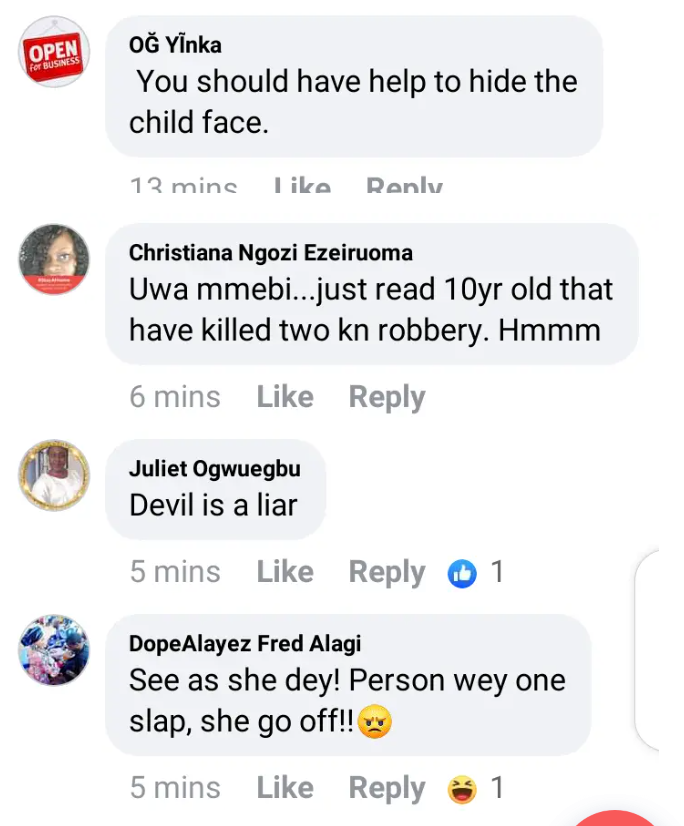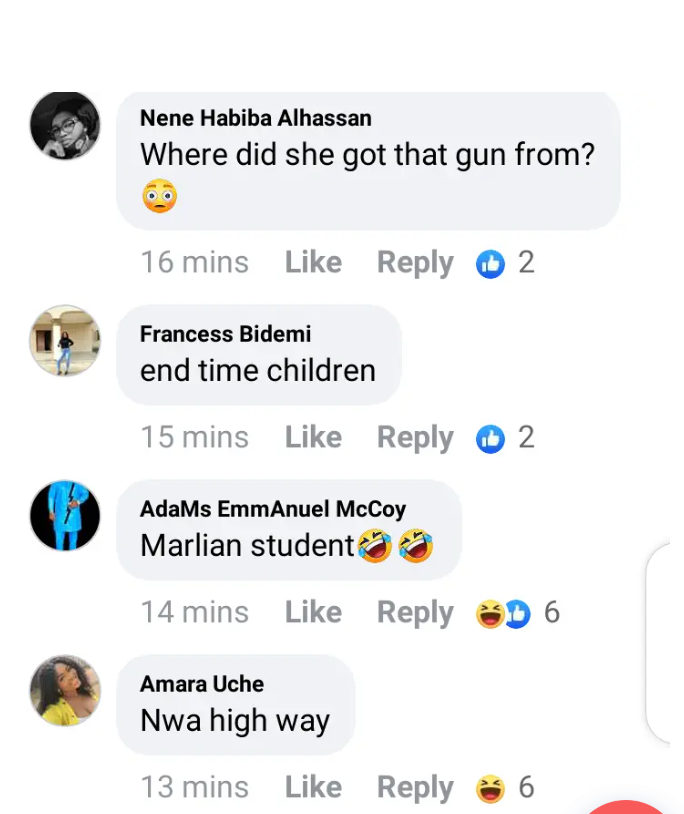 Content created and supplied by: Safetyblog (via Opera News )