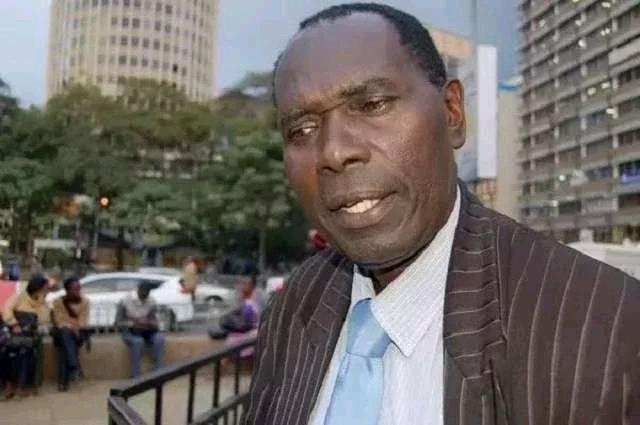 8 years ago , a Kenyan lawyer named Dola Indidis dragged Israel and Italy to International Court of Justice in the Hague over the killing of Jesus Christ . Dola Indidis claimed that the state of Israel among others should be held responsible for the crucifixion of Jesus Christ.
The former spokesman of the Kenyan Judiciary reportedly attempted to sue Tiberius ( the Emperor of Rome ) , Pontius Pilate , and a selection of Jewish elders , King Herod , the Republic of Italy and the State of Israel .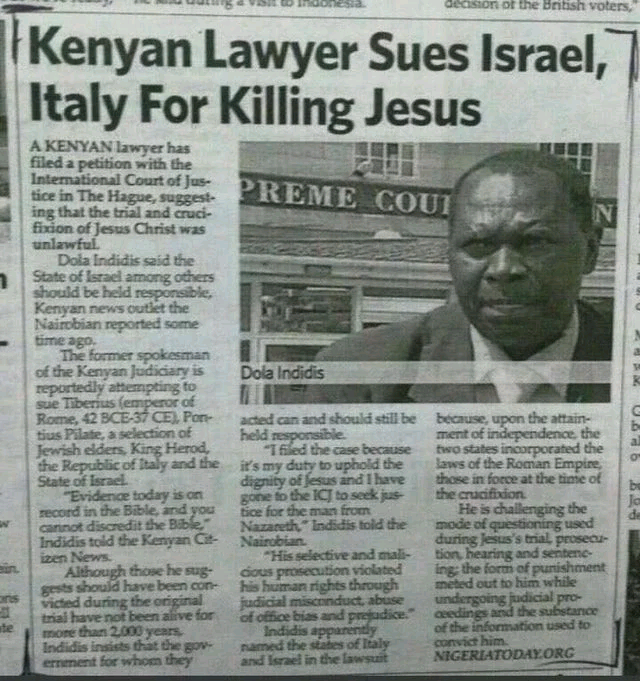 In an interview with the Citizens News , the Kenyan Lawyer , Dola Indidis planned to use the Bible as an evidence .
However , Dola Indidis responded that he had filled the case because it was his duty to uphold the dignity of Jesus Christ .
Even though the International Court of Justice dismissed the case filled by Dola Indidis .
Kenyan Lawyer , Dola Indidis was only trying to challenge the mode of questioning used during Jesus's trial, prosecution , hearing and sentencing .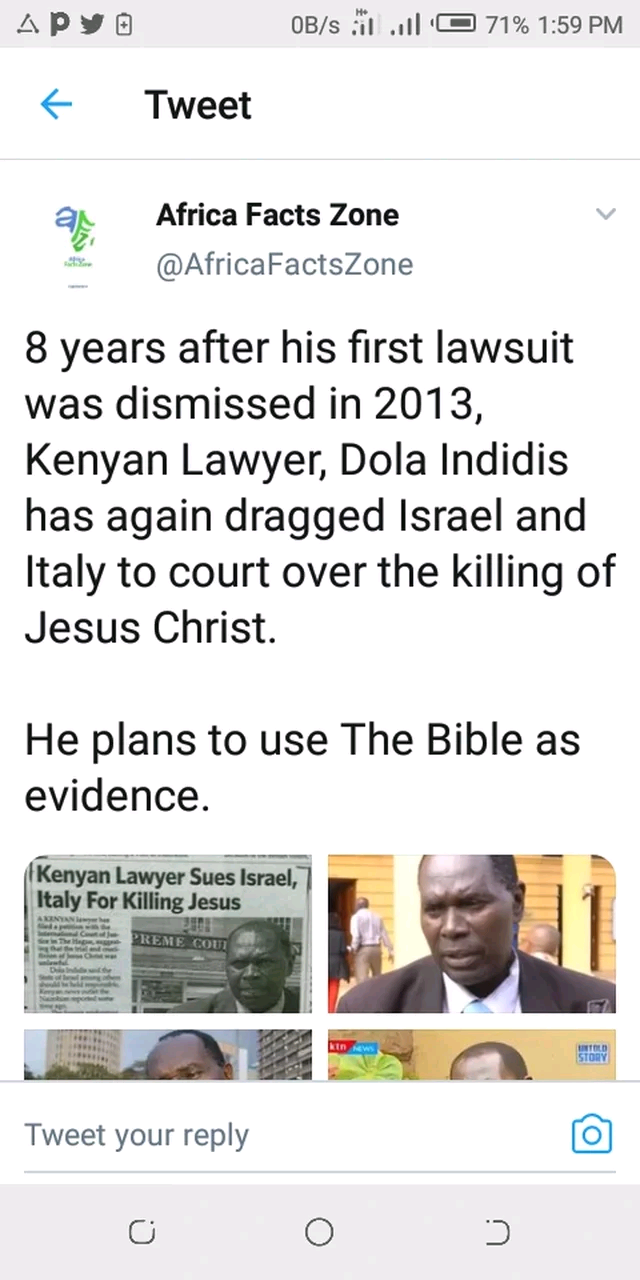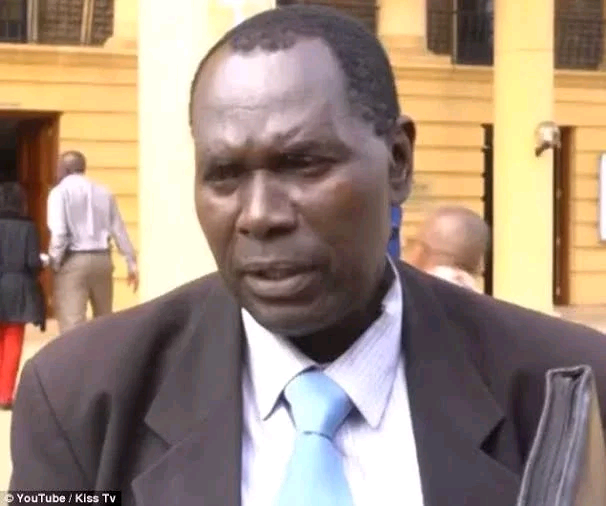 Please follow me for more interesting articles .
Thank you 🙏
Content created and supplied by: GoodTimes (via Opera News )