Sad news hits Ghana as a Senior Police Officer who also works as a public Health Nurse practitioner dies from the coronavirus.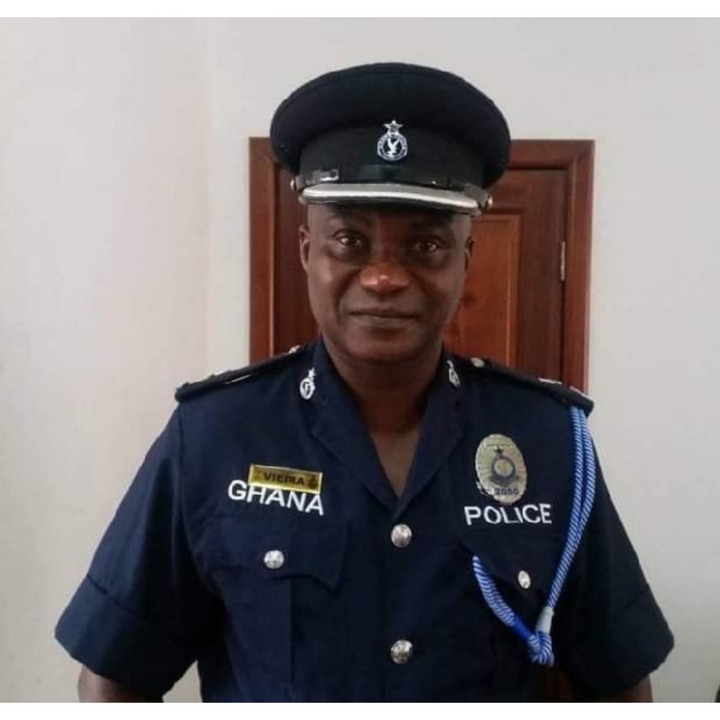 Chief Superintendent Mr. Michael Vierra was infected by this deadly Covid-19 in the course of his duty. He died from this pandemic which has taken several lives in the country.
He passed away on February 19, 2021, at the Maritime hospital, where he was put ventilator but he wasn't able to make it.
Not long ago he lost his wife and was making funeral arrangements to lay her to rest unfortunately he also lost his life .
The latest update from the Ghana Health Service indicates that 490 new cases have been recorded pushing the country's active cases to 6, 567.The country's death toll currently stands at 572.
COVID-19 is fast spreading in our community, let's stay safe by taking simple precautions, such as physical distancing, wearing of nose masks, avoiding crowds, washing your hands, coughing into a bent elbow or tissue etc.
Content created and supplied by: Boysons (via Opera News )