Cases of Juvenile delinquencies are common around the world and this is due to certain bad influences standing as a challenge to the children of our current generation. The lifestyle in the street, admiration of gangsterism, action movies and parental irresponsibility tends to give impetus to these kind of cases.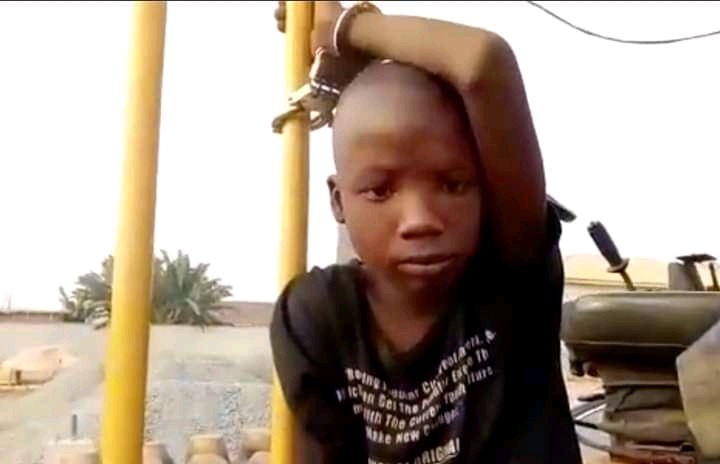 Just in, as reported by the Sahara reporters(a Nigerian body of information) a ten year old boy has been arrested in Nigeria for cases of robbery and related crime activities. The ten year old kid confessed to the security operatives that he got influenced by his brother who guided him on how to shoot a gun.
When asked how he got arms, he revealed that he had stolen them from Oba market police station in Edo state during the end SARS protest, in the company of his brother and a few other friends.
The ten year old kid who is three years behind the teen age was identified as Monday Omorunye. The act which brought him to the table of detention was about issues related to a mobile phone. In the course of interrogation he made known that he has killed two persons in a robbery operation.
He further revealed that his brother has in possession, two stolen guns from the police station during the end SARS protest.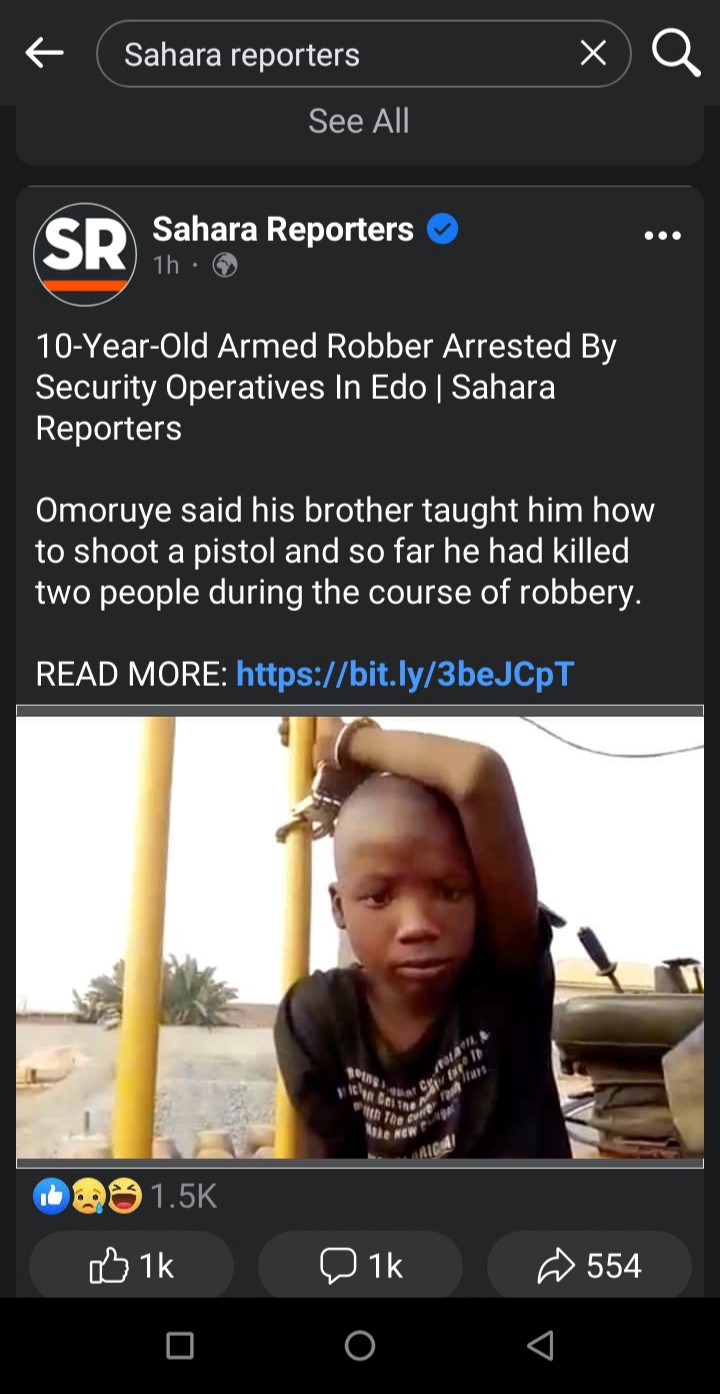 What do you have to say about this? Comment them below and follow me up for more trending news around Africa.
Content created and supplied by: Writingaddict01 (via Opera News )