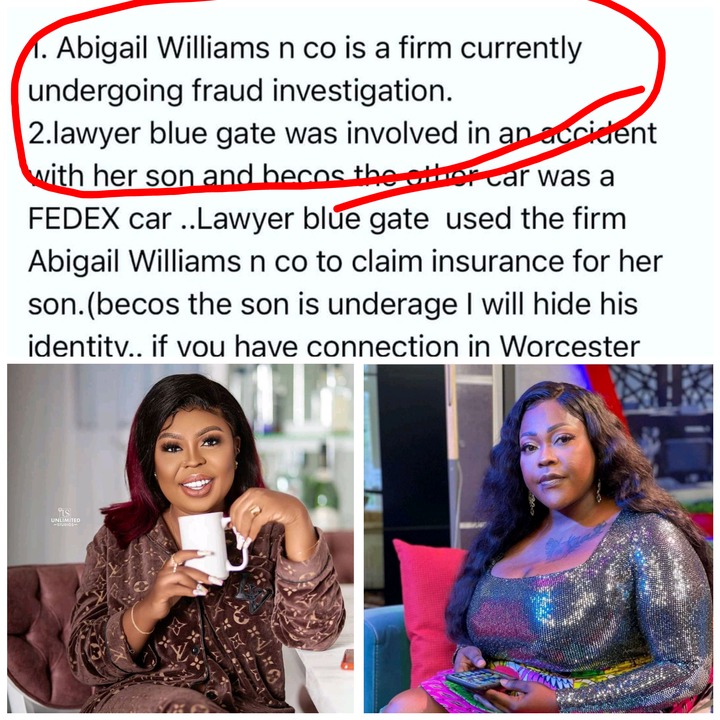 Ghanaian comedienne, Queen Afia Schwarzenegger has vowed to expose every little secret of Mona Gucci's alleged law firm. Today she has dug deep into files from secret investigations to uncover a document that prove Abigail William and co currently undergoing fraud investigation.
According to documents shared by Afia Schwar, the Abigail William and co law firm has some underground legal battles. According to post shared by Afia Schwarzenegger, the case is still in court pending judgement which can land them into prison.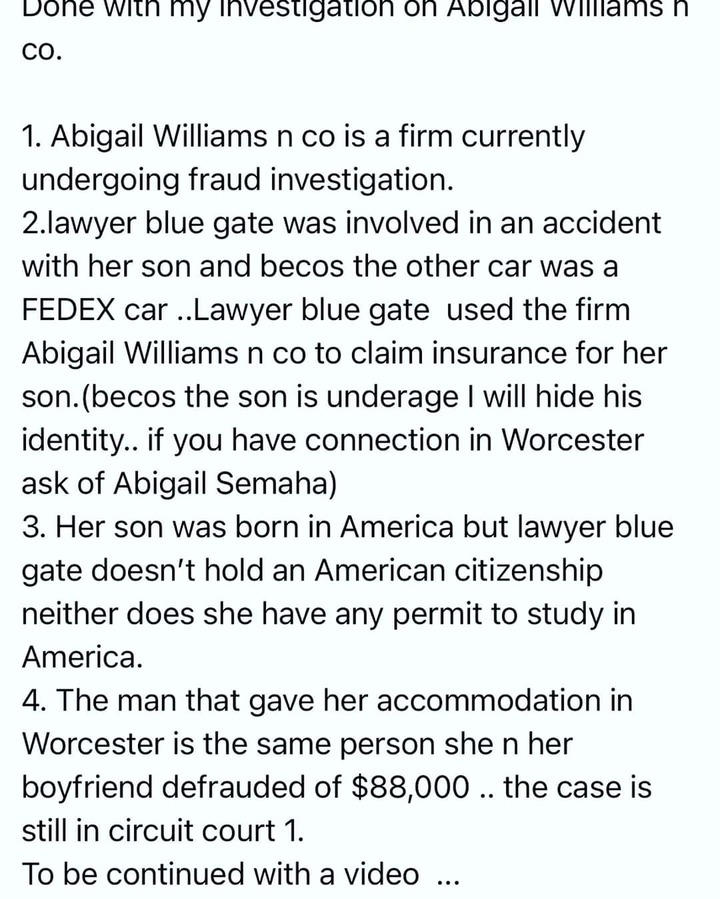 Mona Gucci went on Nana Ama Mcbrown's TV show to claim that she was a trained lawyer from the United States. She disclosed that she graduated from Massachusetts School of Law(MSLAW) and works with the Abigail William law firm.
Ghanaians upon hearing this have criticized her for lying and have challenged her to provide her license to the general public.
Afia Schwarzenegger has also promised to expose every single dirty secret of Mona Gucci since they've been loggerheads for long time. So she took upon herself to search for the truth.
Content created and supplied by: Building_house (via Opera News )