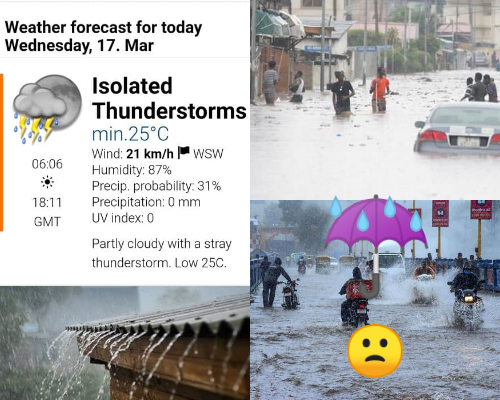 Changes in climate have led to changes in rainfall patterns. However, for the past weeks, Ghana especially those in the lower belt of the country are experiencing scattered by intense bursts of rainfall.
It is thus important to get weather notifications or information to make sure your movements are well planned so you are not inconvenienced when such intense rainfall occurs.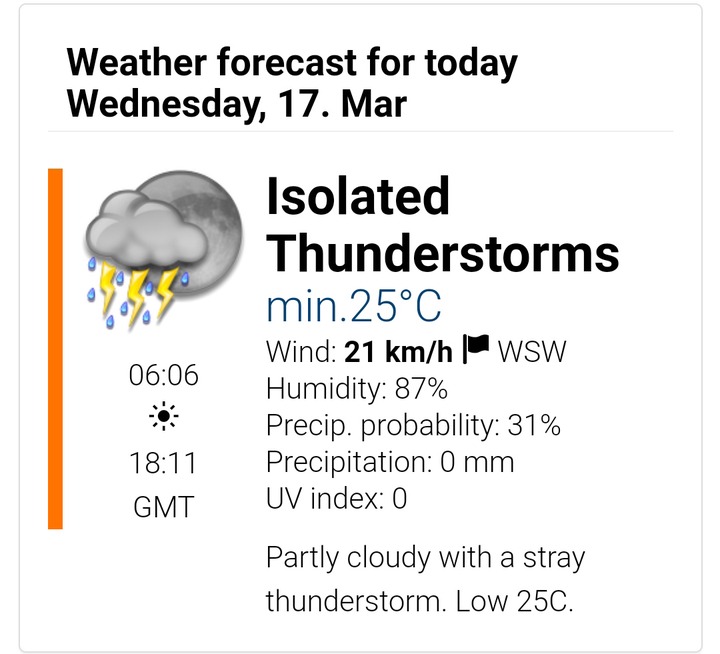 Per weather reports from the weather atlas, Towns in Accra will probably experience Isolated Thunderstorms which are predicted to start from 6 pm going. The measured wind speed is 21 Km/h, and the measured humidity is 87%. Temperatures will be as low as 25C whiles the atmosphere would be partly cloudy with a stray thunderstorm.
Heavy rainclouds have been seen reported in areas such as Spintex, Lashibi, Tema, Sakumono, and Nungua, etc.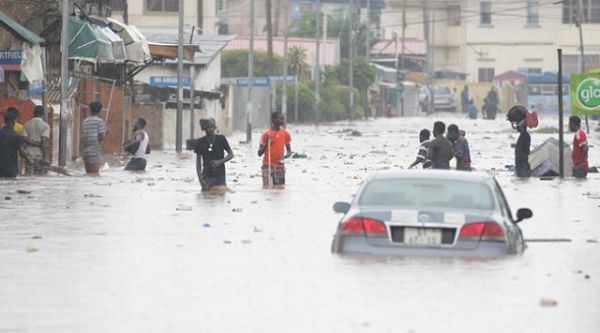 Rainfall often has its advantages, such as helping with irrigation and also providing households with a source of water for domestic purposes. However, heavy rainfalls have some side effects of sometimes displacing individuals and families. Thus, as we heed this information, it should be used strategically to ensure that your loved ones and property are secured
Content created and supplied by: Exclusive_News_GH (via Opera News )