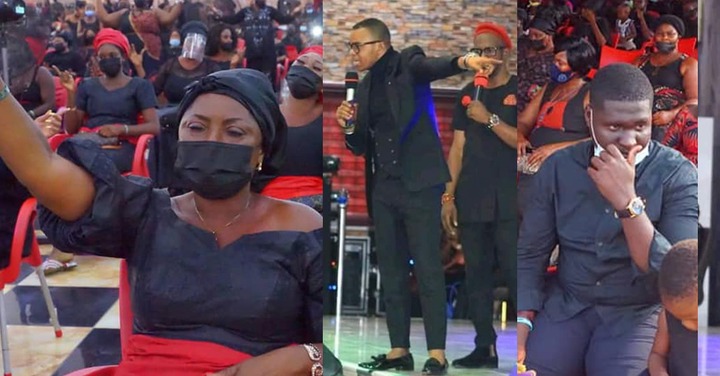 It is emerging that mysterious deaths have hit the International God's Way Church (IGWC), belonging to Bishop Daniel Obinim.
The allegations were made by the host of the Seat Show on NET 2 television, Kwaku Annan.
According to him, Bishop Daniel Obinim has a program dubbed Black and white. He says, the program is organized by the man of God every year.
Mr. Kwaku Annan alleged that, between 2018 and 2021, more than three members of the church have died under mysterious circumstances.
 He adds that, it cannot be coincidental that people die in the church only when the program is organized.
"Bishop Daniel Obinim has a program called black and white. He organizes it every year with the aim of driving away evil and spirits of deaths. From 2018 to 2019, shortly after that program, his associate pastor's (Ernest) wife died mysteriously. After her death, the maid of honor was made to marry Ernest and it was all orchestrated by Obinim. In the year 2020 after the program his resident pastor, Juliana Ama Awuku also died mysteriously at Akosombo. In 2021 a lady by the name Akos who is one of the leading ushers in Obinim's church has also died". Kwaku Annan alleged.
Mr. Kwaku Annan inquired that Ghanaians deserve to know how those mysterious deaths occurred.
He adds that Bishop Daniel Obinim has also refused to organize a befitting funeral for all the late members by creating confusion with their families.
"So we must know why people are dying just after the program in Obinim's church. Our intelligence has it that Obinim had to battle with the family members of the deceased. There are issues with their funeral always. We don't know his reasons. But I'm here to expose him. This is just the beginning". Mr. Kwaku Annan Allegedly argued.
Content created and supplied by: BeaNana (via Opera News )