30-year old woman painfully murdered at Seikwa - Kesben FM confirms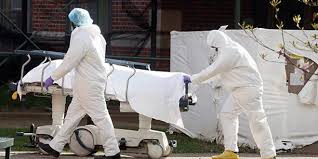 Akua Sophia, a thirty year old woman has been called out of earth, in a painful manner at Seikwa. Seikwa which is home of Honourable Johnson Asiedu Nketiah, the General Secretary of the opposition party, has witnessed bad news this morning as one it's residents was dangerously killed. Seikwa is a town within the Tain Municipal Assembly, of the Bono region. They are peaceful people who look up to each one, for growth and development. Akua Sophia, a native of Asiri in the Jaman North Municipality, went to Seikwa on the 1st of February to see a man she met in Jaman North in 2019.
Atuah is a labourer, who went to work in a construction firm at Jaman north, in 2019. He met Akua Sophia, a food seller, selling to the workers at the construction site. Atuah found Akua Sophia to be friendly and lovely, and in return, took her number to get in touch with her. Atuah came back to Seikwa, and kept forcing Akua Sophia to pay him a visit. Akua paid him a first visit for the first time since meeting him in 2019, and couldn't return back home alive. 
Akua ever since she arrived in Seikwa on 1 February, has been show casing their union to everyone in the Seikwa town. They go to the market together, and did everything together. Neighbors living on the same compound with Atuah, heard arguments between Akua and Atuah on 8 February but, they were quick to settle their differences. Akua and Atuah was heard on Tuesday evening 9 February, arguing with her man again. Atuah came out of the room for a few seconds, and went back. The argument was settled between the two, before bed time. 
Neighbors woke up, and saw Akua tied to a ceiling fan hook, with a piece of cloth. They all suspected suicide, until they found the cloth to be weak. The cloth that was used to tie Akua to the ceiling hook, was weak that, one cannot use that to commit suicide. Neighbors reported the crime to the Seikwa divisional police station, and Akua was taken to the Seikwa mortuary. Atuah was trying to flee from the town, when Seikwa community boys apprehended him. He is with Seikwa police department, assisting with investigations. 
Neighbors living with Atuah were certain, that it wasn't suicide, but a deliberate attempt to murder the woman. There were several hand marks on Akua's neck, which proved that she didn't commit suicide, but someone murdered her and tied the cloth to her neck. Akua had nothing on during her death, and was covered by Seikwa Police officers, before the body was taken away. Because of site rules, full pictures can't be shown.
Content created and supplied by: RockyJDJones (via Opera News )