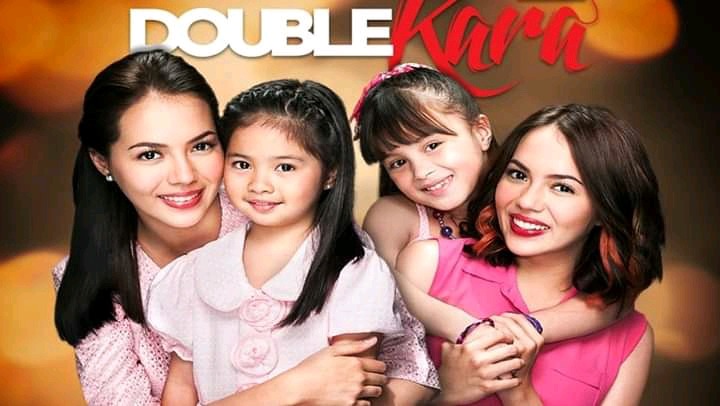 Lucille arrived at the church where they were holding Kara's wake and stayed outside watching. She was crying over Kara's death when she saw Sara leave with Edward.
Sara arrived at the house and wanted to attack Boggart for helping Alex but Edward held her back. The police took Boggart away so that he could make a statement at the police station.
When Gabo learnt that Boggart was arrested, he called Alex. Alex told Gabo to kill Boggart before he testified against her. Gabo was able to intercept the transport vehicle and kill Boggart. Alex was at ease later but she lost the loyalty of her other men who now realized that they were on the chopping board if anything went a miss.
Kara received a call from Itoy telling her that Becca had collapsed and he had taken her to the hospital. Kara and Seb left to go see how Becca was doing.
Lucille was still waiting outside when she saw Kara leave with Seb and she realized that Kara was not dead after all. She went back to Alex's hideout to tell her that Kara was still alive but Alex did not believe her. Lucille started to doubt herself too and she thought that she was hallucinating.
At the hospital, Becca's doctor gave Kara the sad news that Becca did not respond to the chemo treatment and they needed to proceed with a bone marrow transplant immediately. Sara went to the hospital to see how Becca was doing and she asked Kara not to worry about Becca because she would get well. She reminded Kara that she had survived from Leukemia so Becca would as well. Everyone in the family also took tests to be Becca's bone marrow donor.
They decided to follow along with Kara's funeral to see if Lucille would show up at the funeral while Kara stayed at the hospital taking care of Becca along with Andy and Hannah.
Lucille was at the funeral but she did not show herself. Alex's men who were there called her to tell her that the children were not at the funeral.
Alex had an idea to get Becca and sent one of her men to kidnap her. He pretended to be a nurse and had a hard time because Becca was an outpatient but he followed Becca's doctor and found out where she was.
Kara left Becca's room for a while and the man went in. He told Andy that he was there to get a blood sample and when he got close enough, he hit Andy who fell down unconscious. He sedated Becca and carried her out of the room but Hannah saw him. She followed him screaming and he had no choice but to take her as well.
By the time Kara got back, the children were both gone and Andy was giving a statement to the police. Andy apologized for not being alert but Kara said that it was her fault for leaving the children alone.
When Becca and Hannah were taken to Alex, Hannah tried to get Alex to let Becca go because she needed treatment but Alex said that she did not care.
After everyone returned from the funeral, Alex gave Seb a call. Sara snatched it and threatened to kill Alex if she did not return the children. Seb took the phone back and tried to convince Alex to return Hannah and Becca but Alex said she no longer felt any affection for him as her brother. She asked to have JR back in exchange for the girls and wanted Sara to be the one to bring him. She also warned them not to involve the police.
Kara could not speak to Alex because she thought that Kara was already dead. Kara said that she was not willing to give JR back to Alex because she did not want her to raise him.
They called Arellano and he advised them to make Alex stay on the line longer so that he could pin point her location. When Alex called again, she wanted to know whether Seb had accepted the offer to give in exchange for Becca and Hannah. Seb said he had agreed and Alex said she would text him the location for the meeting point the following morning because she did not trust him. She was about to hang up but Seb asked to speak to the children to make keep the line on but Alex said she would send pictures instead. She hang-up and Arellano was not able to narrow down her location. She took photos of Becca and Hannah sleeping and asked her men to send them to Seb.
Becca's doctor called Kara to tell her that one of the family members were a match for the bone marrow transplant. She said that Sara was a match and therefore had to stay safe.
Kara hatched up a plan to look for Lucille and convince her to say where Alex was. She was confident because she knew Lucille would not hurt her but Seb refused to take the risk. Sara offered to pretend to be Kara and approach Lucille but Kara did not want to because she was afraid Lucille might hurt Sara if she found out that Sara was pretending; also because Sara needed to stay safe because she was Becca's donor.
Seb fell asleep and Kara took the chance to sneak out and go look for Lucille. She found Lucille digging up her grave at the cemetery and told her that she no longer needed to do that. She said that she was willing to go away with Lucille but they needed to report Alex first before leaving.
Content created and supplied by: Basoah (via Opera News )