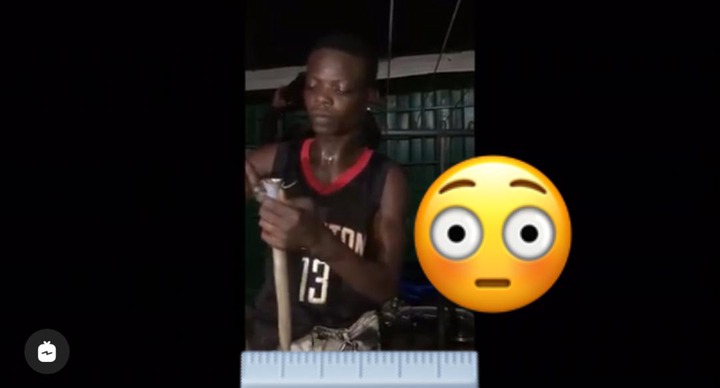 Thieves all over the world have started using new strategies to go about their daily activities.
A new video has popped up on social media and in this video, the thief was compelled to demonstrate how he steals mobile phones from people while they sleep.
According to reports, the day he was compelled to demonstrate his act was not his lucky day. He was caught in the process and had no other option than to show the world how he does it.
He pure applied science while demonstrating, his first tool was a long pipe and something that looked like a rubber.
He then tied the rubber to the pipe and then use fire to burn the part where he tied the rubber.
This allowed the burnt part to be very sticker so when he stretched the pipe to where the phone is , it quickly sticked to the pipe and he was able to take the phone.
This is pure intelligence, I wonder why he won't do something proper for himself but decides to steal.
This is the link to watch the video https://www.instagram.com/tv/CLLygq8JM5Z/?igshid=1xvykldtlfrec
Content created and supplied by: HarrySports (via Opera News )